-- League of Despair (TECHNOLOGY/CONTEST UPDATE)
--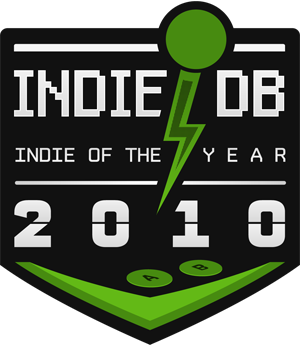 DON'T FORGET TO VOTE FOR US IN THE INDIEDB INDIE OF THE YEAR AWARDS.
So, we've been working on some pretty interesting things here at Hellheim, and the CC community. And it seems we've left out some information for the community/watchers. Well I'd like to start off by explaining this for the people who are continuously saying "This is like Sauer I don't get it" etc. Well lets start off by saying this, no it is not like sauer(CUBE 2). If you choose to compare it to that, go for it. Sauer, doesn't have a Lua scripting front-end, which CC has. The key thing is Cubescript is being replaced by Lua. Entirely.
We will also be using IQM (Inter-Quake Model (IQM) Format) as a standard, special thanks to eihrul for establishing that format. More on that can be read here, Lee.fov120.com ...
Lastly on the technology front, we will have it so Torment, can read straight from an Archive. Instead of the old Cube method. What we mean by this is, would be Cube 2 reads the .ogz (map format) and pulls the configuration from from the same name as the map, but it's a .cfg (map configuration file), in Cube 2 that's where all the special textures level defined are declared for the game to pull. How ever, with the technology we're using, Torment will be able to open an archive (pk3, zip, rar etc.) where it could house the textures, configurations, and of course a set of maps etc. Making it easier for the user to share user created content.
With that out of the way, we have news on our Original Sound Track with a quick preview.

Hope you enjoyed the first of many songs, this is of course the first revision of the song. The featured OST, will be located in our main story line for Torment. Which is currently being written by CyanDynamo.
Now, it's time for a little contest...
Currently, we plan on making episodes of the story, similar to Doom, and it's counter-parts. That of course will be fully featured in a coop environment. We will be taking submissions for stories of other people in the Torment universe to be turned into it's own campaign so to speak. We're open for ideas here so feel free to submit, the winner of the contest will have their name engraved in the credits, as well as being able to work with the team to make it as accurate to the story as possible. Now remember, nothing "TO" cinematic (We're not Micheal Bay). Something, simple similar to Doom how ever with a story line (People talking over comms etc.). Primarly we're also looking for the style of these to be in reports. There's an example in downloads section. ( Moddb.com ) Send it to via IndieDB / ModDB PM with a link to it.
This pretty much concludes this...
Until next time,
David "AcidBarrel" Cluett