Hey
Well its that time again. I was waiting for a few more entries but i guess what we've got will have to do.
I now call the contest closed.
for those who are confused and not sure what im talking about, well about 2-3months ago i started a splash screen contest, and after a whopping 0 enteries i decided id extend the thing and make my own. Then a few more came in as i expectede but still none from the big players in the last one, and i waited for them but it never happened. Its not there fault real-world things happened, with the floods and persoanl stuff happening i havn't really been paying much attention to it anyway...
Point is im closing it off, and here are the entreies...
Entry 0 - By Spinobreaker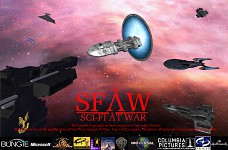 Entry 1 - By Spinobreaker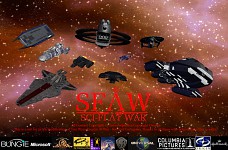 Entry 2 - By Scifi_Stig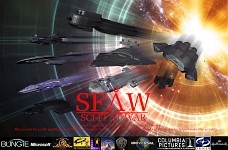 Entry 3 - By Sebaanator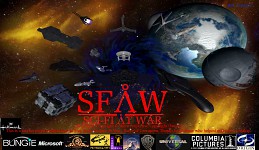 Entry 4 - By Sebaanator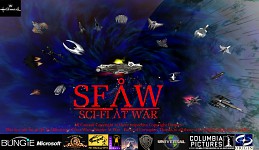 Others might be able to enter as a last minute thing (if u request it via pm before 9/2/2011)
But as of now i call voting, so just comment, to this new article, which entry yo want, you can vote only once, so make sure u know which one u want 2 vote for.
To vote comment
"1 - Entry X
2 - Entry Y"
(where x and y are the entry numbers) etc for all of them or one of them, ill tally them up some time next week and ill news the winner.
As for other news, last week say the release of the Hyperspace window effects, ive now got one for B5. I wont have one for Trek or Wars for two reasons, 1 its a wars game and 2 there is no real exit FTL effect for trek like gate or B5.
Ill upload an updated video later today with the B5 effect added to the end
Spino