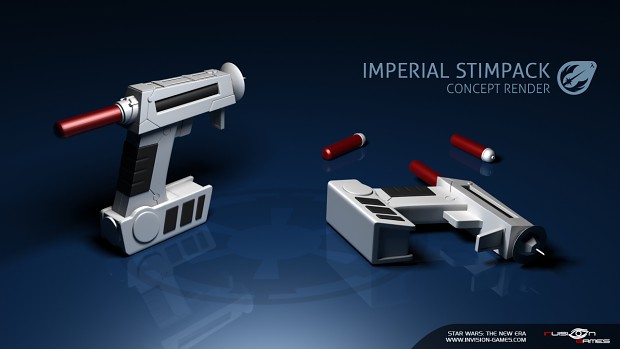 You've voted, we've worked! After summing up all votes from ModDB, facebook and our own website, concept #2 was the clear winner of the last community for the Imperial Stimpack. It is now being worked into the game by our producer Sven (see concept render above). Thanks for participating so actively in the voting!
One of our major objectives when rebooting the project was to let you – the community – take a more active part in the development of the mod, even if you're not developers yourselves. While our lead programmer Øystein Dale is working hard behind the scenes on a framework that will allow you to create very flexible gameplay scenarios, we're continuing to involve you in the art direction of the mod.
Thus, we have another vote coming up for you! Our concept artist Simon was busy again and created a total number of eight concepts for the Rebel counterpart. Now it's your turn again! Post the number of your favorite concept in the comments of this article! This time, you can cast your votes until Saturday, April 16th (18:00 GMT).