Original post can be found here
---
Community Chat
We have now launched a community chat for you guys to chat along. Its linked with the forums, so you can either make an account or just write an username and join. Its like an IRC except its a simple AJAX chat, hope you guys like this, and I mostly hope I can talk to the fans easier :)
---
Current Progress
Build: 2013-05-09
Stage: Dev Beta 2.5b
We have recently posted images on Facebook about the Winchester, and I have to say its working like a charm :) We are still working with the other guns like the Flamethrower, Double Barrel shotgun, Beretta and more. We have a huge list here that we have to go trough ;)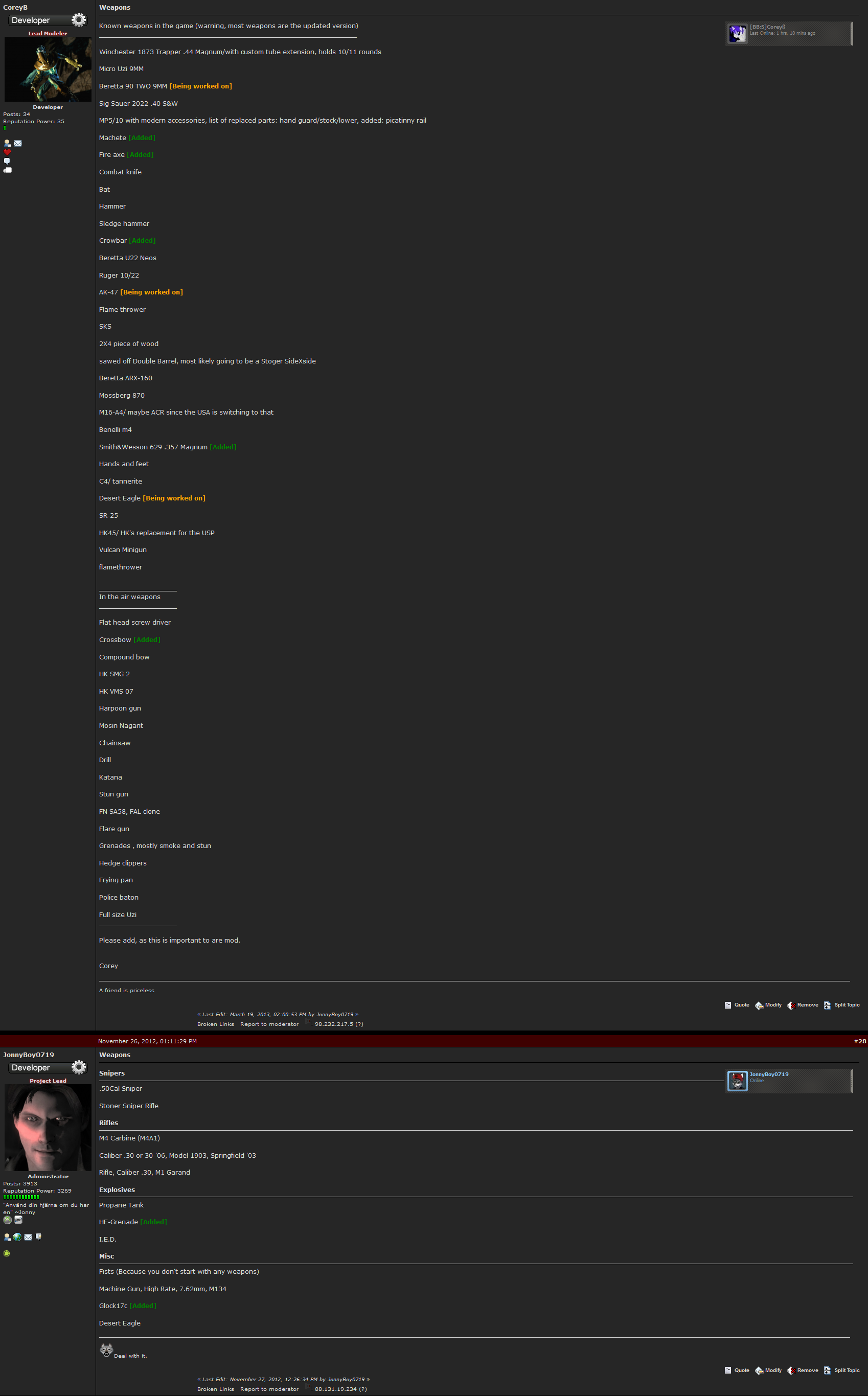 please do note that its not even done (the list).
Here is something you all have to know, we ain't doing BBS on a normal Mod development scale. We are aiming at "Indie" scale, aka, make it very polished, make top notch map "we are redesigning new and of course old maps from 2008, the old team". Sadly to say that most of their stuff was lost, but the good side is that I got all their player models. So we will make them more high poly and more professional made. We are making the game more polished and more awesome as it was back in 2008 :) We are also currently working on the RPG System "points, etc" and of course on the HUD.
Anyway, if anyone got confused, just tell me and I will explain in a more simple form :-X
And if anyone missed the Facebook images I've posted, here you go.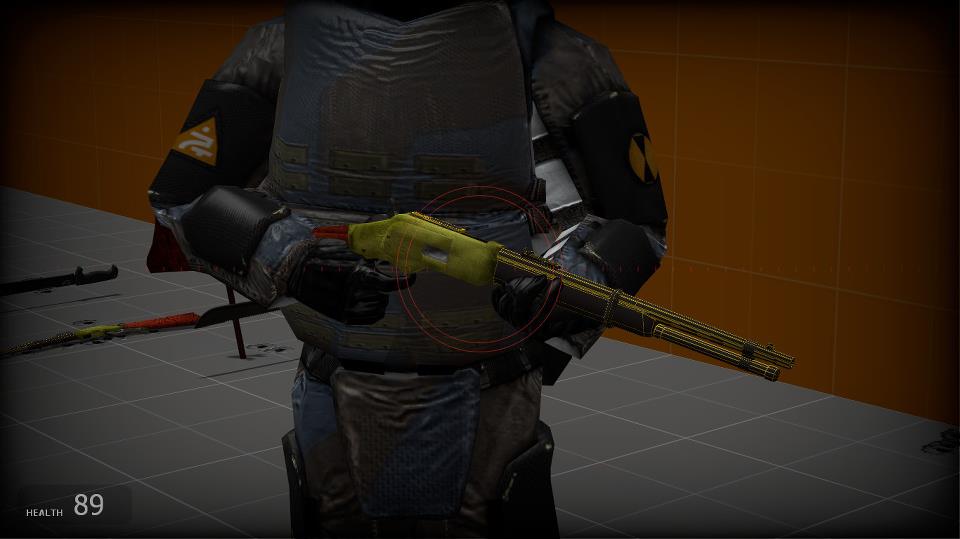 "
npc_military uses weapon_winchester - NPC Test
"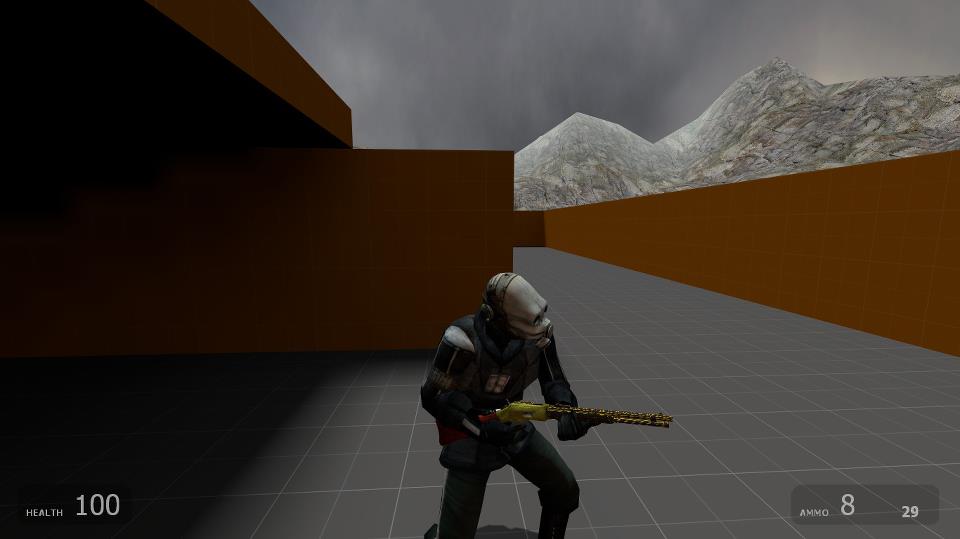 "
weapon_winchester - Thirdperson Test"
*"this is a test texture, and yes its awful since I'm not a texture artist. -Jonny"
*from Facebook
---
Hiring Team Members + Donation Information
We are currently in need of some of the following listed below since we need to keep the workflow going :) If the workflow is going as it should, a working closed beta should be ready next year, but I don't know what date. If you are also considering of donating, we are going to change the stuff you get. No, we don't remove anything, we are just adding new cool features that you will probably like/love (Note: we will change it when we go near closed beta if you are wondering.) The only reason now why we need donations is for voice acting materials "BlueYeti", and its very expensive sadly :'( But anyway, Hope to see you guys on the chat or something, and please don't forget to join the official BrainBread group at steam "image below" if you haven't already ;)
Texture Artist
3D Artist
Level Designer
2D Artist
---