At first we want to show some first screen shots of ENTE's Padbox, which is a new map for Capture The Lolly game mode. The map not only looks good, but plays even better, thanks to the many paths and options. Those looking for daring battles on bridges, quick strafing from A to B, and very team-based game play will find it here.
At second we got some first impression of the new WoP intro video which shows up while starting the game. This video gets a complete overhaul by doomdragon. Check out the screen hot! Now you know how Padman colours the world. ;)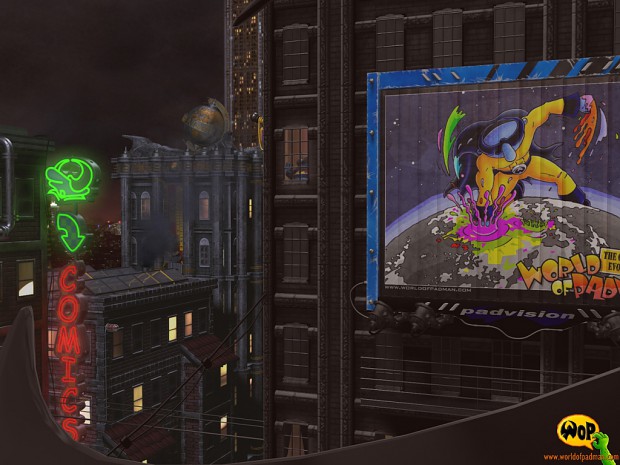 Last but no least WoP 1.5 will bring some new music tracks added to the old albums of the in-game jukebox and also will provide a new music pack. "Industrial Puppet" features a collection of electronic sound tracks which is quite uncommon for Dieselkopf from Sweden. Check out the two track preview.