Hey everybody,
Codename: Dead Bird made it into the top 100 Mods of 2009! We want to thank all who voted and supported us over the first phase of MOTY! Now please vote us into the top 5 upcoming mods. To vote go to Moddb.com, you can find us under upcoming Crysis mods, make sure you are logged in because member votes count more than guest votes.
We also have some new content we want to show you, two new attachments for the M4.
The first attachment is a silencer which makes the M4 more silent, but it also lowers the M4's firepower.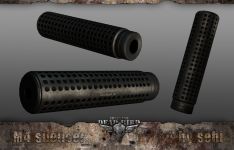 The second attachment is the front grip, it makes the M4 more ergonomic and improves the handling in CQC.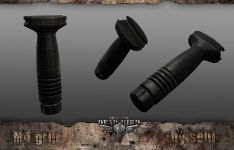 That's all for today's media update stay tuned for more and please vote us for best upcoming mod!
-DarkDustStudio