The Fear Is Now Real...

Hey, there peeps! It's been a while since I last posted about Mirror Forge - my Silent Hill/Stranger Things Inspired Psychological/Survival Horror Game. And to be completely honest, there have been a lot of things going on in the days after we dived right into 2022. Oh, where should I start? Maybe from...

My Crunch Period of working over 12 hours a day to reach the deadline I promised? Or yesterday, when I was in an endless real-life "For Loop with No break" for 29 hours straight (no sleeping!), going back and forth from developing to testing? I felt terrified that when the Closed Demo comes out, players will encounter a game crashing bug that will completely ruin the experience! And to be more challenging, I...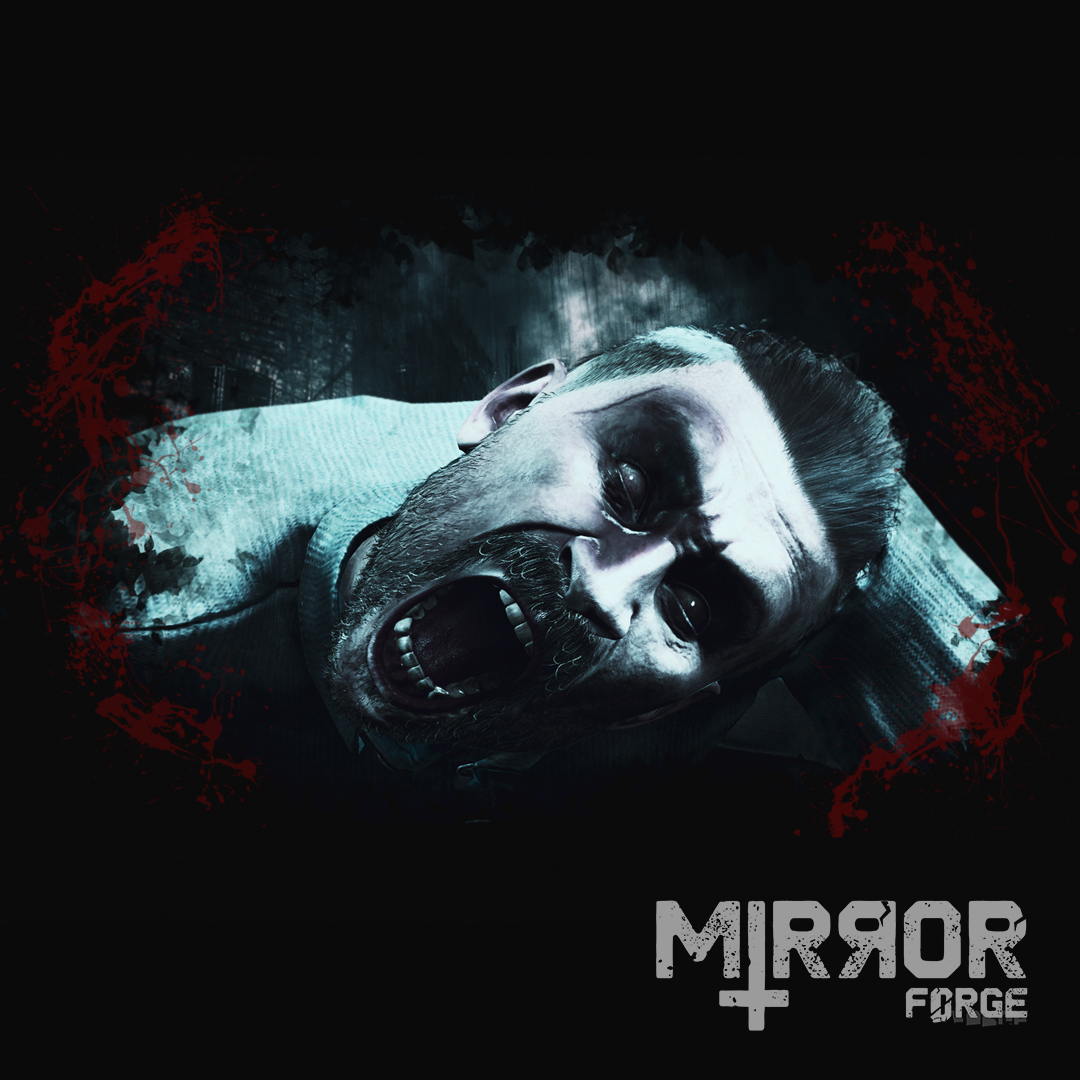 Also got positive right after New Year and had to be in isolation for like 15 days! Luckily, the symptoms were mild and easy-peasy, so I focused all my efforts on completing the Closed Demo.
I Promised! And I Always Aim to Keep My Promises
A few months ago when I first started sharing about Mirror Forge on all of my social channels, I spoke about a way to get into the Closed Pre-Alpha Demo of Mirror Forge when it releases. You just had to go to the official website, fill out the form and join a closed community. Moreover, by joining Mirror Forge's email subscribers list, besides the closed demo access, you will also get Lore about the alternate dimension, multiple Free 4K wallpapers, original soundtrack, insider videos & devlogs, plans for future discounts, news about upcoming updates, DLCs, and more. Now, here's the coolest thing ever!
I had absolutely no idea that the interest in Mirror Forge was so massive and people were eager to try it out as soon as possible. Moreover, my email subscribers are horror players, indie devs and streamers who love to work together with me! It's amazing! Like that "symbiotic link" between Naboo and the Gungans (Helllo there Star Wars!). And since the Closed Demo was meant to be the first impression, the first share with my peeps, I said to myself: I'm going to do it as perfectly as possible, no matter how hard it is!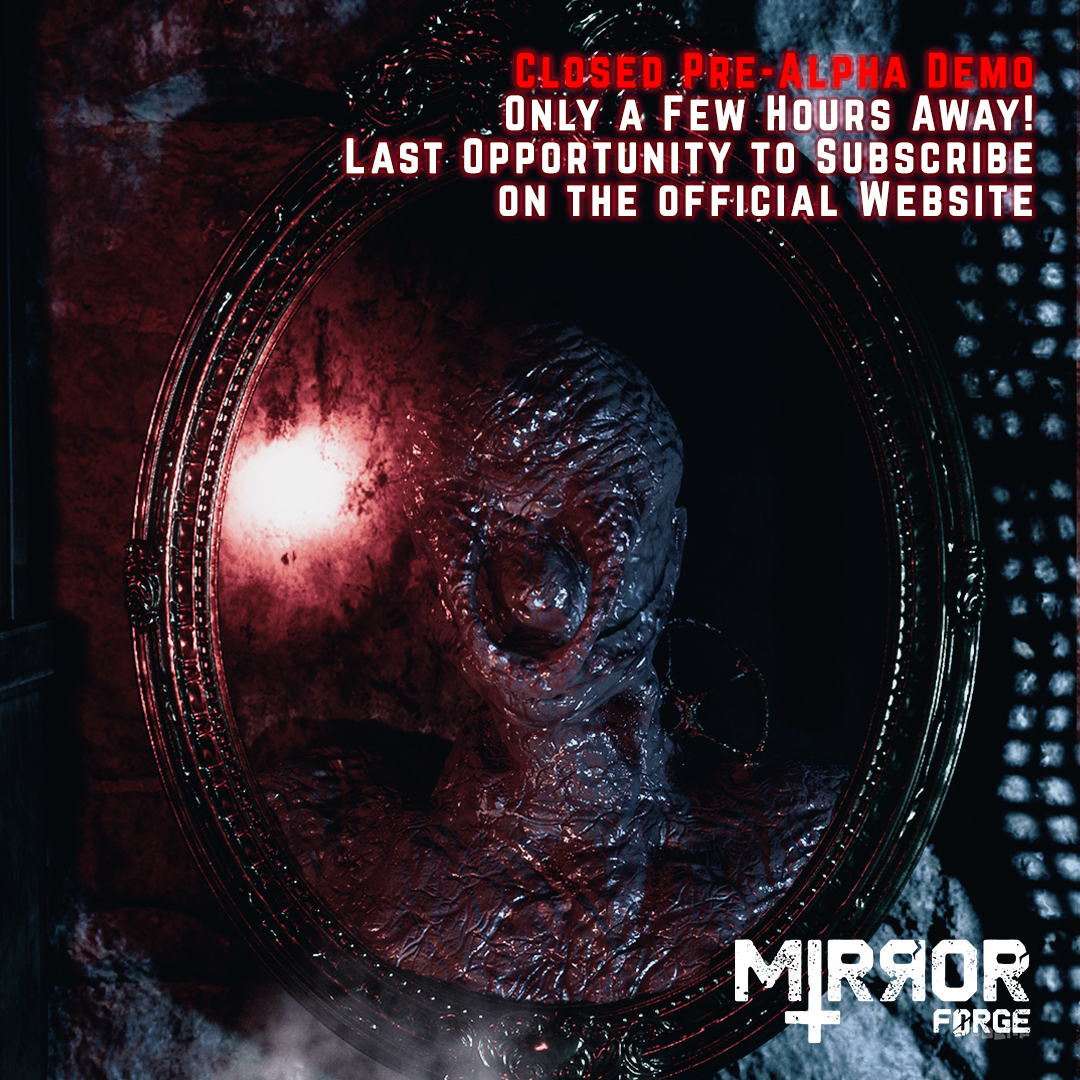 How Could I've Known That This Would Happen?
So, that week finally came. The crunch week is what I like to call. A period where I have all my food and water before my screens as I grind in Unreal Engine 4 trying to connect all of these little pieces here and there to get the demo up and running. I shared a brief notification on my MystiveDev social channels that it will be published on January 20th and that there are a few days left of opportunity to subscribe. And guess what happened?
Over 500+ people subscribed so far (oh.... my....). Players and fans of the horror genre, lovers of single-player, story-driven games. It was then I knew, I had some big shoes to fill and expectations to surpass. And it was scary! But, I had faith in the community and the players.
Ever since I started working in game development 8 years ago...
A lot of things and experiences have passed. Mistakes and successes were valuable lessons in my life. Firstly, I was a 3D Artist & Digital Marketer working 2 jobs to cover my expenses and slowly conquer my goals. 6 years ago, I managed to become a freelancer and got into several projects as a 3D Artist over the Internet. Hypercasual mobile games, RTS and shooter games, and also...
I had another dev work with me on my first game ever - Alan Sharp. Since I was doing the visual stuff, I didn't have to worry about programming (or even care to learn it). But, let's not dive too much into it since it's a long and complex story for another time. Moving forward, we also finished another comedic multiplayer shooter called Wipe: Toilet Plague and the first game I mentioned above was released. That game had enough success to make me quit my job and dive as a full-time indie game developer. Due to certain issues and circumstances, a year ago - I ended up as a Solo Dev. So, the full effort for Mirror Forge is on me now (yes, including programming). I took a few courses, had a few mentors, and luckily, it turned out okay!

What about the Steam Wishlists?
Well, I am so happy to share that the Wishlist numbers have increased 4x the size of email subscribers (which is sooooo awesome!). I feel blessed and terrified at the same time that so many people love Mirror Forge. And I'll do my best (even if it takes 48 hours of no sleep and work) to provide the best version out there when the full game completes. Now, going back to the impressions of the Closed Demo...
I ended up in a few Discord Groups of Streamers and we talked for hours!
A few hours after the Closed Demo dropped in the inboxes of the people who subscribed, I immediately got streamers, devs, and horror fans reaching out to me. So happy to share this with you guys! - Mirror Forge Closed Demo turned out the least buggy experience I ever had. Only a single bug - not even a game crasher! Phew... And the impressions from the players were so positive that I felt overwhelmed and it brought tears to my eyes! It's beautiful seeing people love and respect the effort of a solo dev.
Moreover, I was invited to a few Discord Groups where streamers Privately played the demo. I got a few items on the To-Do List, all of them - Quality of Life things that I'll address these days.
Why streamers did not go LIVE or record the demo?
This demo was meant to be Private and Subscribers Only. I intentionally prohibited anything going public since the main goal was for my closed community to try it out and:
Report potential bugs/glitches
Speak about events/places that are too hard or complicated to play
Places that they find boring or confusing
Share ideas & suggestions to improve the overall game, whether gameplay-wise or story-wise.
And having a Closed Demo turned out to be the Right Choice.
Getting ready to read long feedback emails and...
Now, I'm waiting for the Email Subscribers' feedback! I'll closely analyze everything they say, cross-reference most occurring issues, and do my best to implement as much as humanly possible in a single month. Why a month, you say? Because all of this, the feedback, the suggestions, the testing are for...
The Upcoming Public Demo on the 21st of January
on the Steam Next Festival
Yayy! Yes, we are on the Steam Festival where millions of players are trying out various games! I wouldn't have made it so far if it weren't for the peeps who support me, my Horror Community, my email subscribers who passionately work with me and help me improve the overall feel of the game. Hopefully, I'll manage to implement every important bit and get everything ready for the Public Demo on 21.02.

That is the reason why this Closed Demo wasn't publicly shared. The Public Demo will be vastly different than the one that was sent to subs, enhanced with their feedback, suggestion, and ideas, as well as:
New Core Mechanic, Additional Option Items in Main Menu,
A whole New Level And... Steam Achievements!

Even before sending the Closed Demo, I wanted to implement these features, but the thing is... being a Solo Dev takes a lot of time. And I did not want to miss the promised date. So, my goals now are to add these things to the overall feedback and make sure to get them done before the 21st.
The Core Mechanic will be vastly used throughout the entire game. You will use specific mirrors to traverse between realities/dimensions. It will be quite useful to implement some amazing ways to do puzzles, avoid enemies and go different routes for replayability.
A New Psychological Level with some cool new NPCs (and a new voice actor!) that will perfectly fit into the story (and add even more Silent Hill vibe to it)
Additional Option Items - I will need to add Resolution Change, Music/Sound Volume Sliders, Mouse Sensitivity etc.
And lastly... Steam Achievements - Yes, it's a demo. But, I so loved to add them! There will be probably 2 Achievements in the demo - one for the demo finished and the second one... if you manage to find the Silent Hill Easter Egg. Look carefully! You'll get the Stay Silent achievement!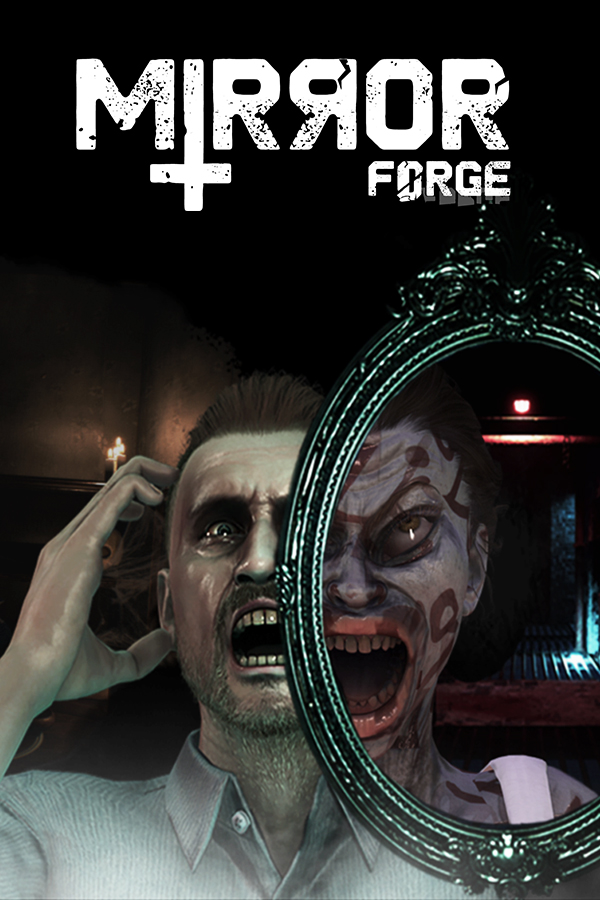 Wishlisting a game means a world to a solo dev. If you're a horror fan, lover of Silent Hill & Stranger Things, player of Psychological and Survival Horror Games, then Mirror Forge is just for you! Wishlisting it will help immensely with boosting the Steam algorithm and pushing the game in front of the right eyes.

Thank you for reading and stay safe!