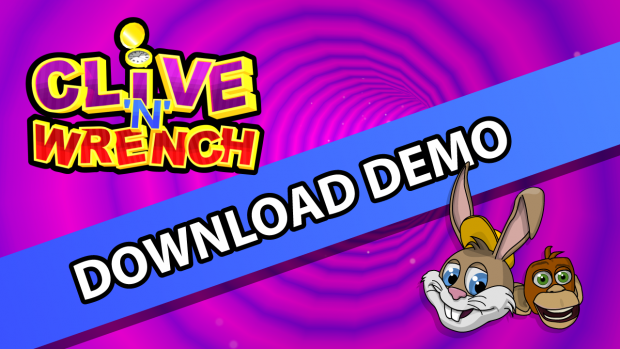 A full playable level of the game's first level, Corsair's Cove. The level features most of the mechanics and features we expect to be in the final game.
Can you find all 300 watches and 10 stones?
Download directly from IndieDB should be available soon, in the mean time please feel free to download it from our other page below.
_______________________________________________________________________________________________
Notes -
The game is in alpha, which means there are bugs and glitches galore, we are aware of many of them, but please feel free to let us know of any you find.
In other news, we have just opened up our forum for the first time, with sections for suggestions, bug reports and general Clive chat, so please post away!
The HUD only works correctly and 720p (1280x720), the game will run in other resolutions but may not function correctly.
The setting "Ideal" has higher resolution textures and dynamic shadows, if these cause slowdown and frame drops please run it in "fast".
Only controllers are supported at the moment, this will not work with a Keyboard! (Although keyboard support will be available in the final game).Have Fun!
Copyright (c) 2015, DinosaurBytes
Permission to use, copy, and/or modify this software for any purpose with or without fee is hereby granted, provided that the above copyright notice and this permission notice appear in all copies.
THE SOFTWARE IS PROVIDED "AS IS" AND THE AUTHOR DISCLAIMS ALL WARRANTIES