H ello everyone!This time I would like to show the models of civilians, some unpublished concept arts (yes we still have more ;P ), updated dreamer animations along with another ambient track and, last but not the least, menu theme .
Models
Civilians - although they are not very commonly encountered in the game, they are a crucial element of our story.
Concept art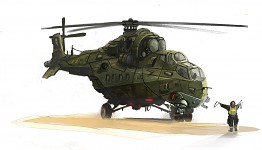 Helicopter used by the army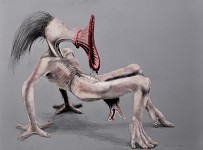 Bipolar Disorder - a monster frequently encountered in sewers or abandoned subway stations. Although, it doesn't move very fast it has the ability to vomit huge amounts of black greasy substance, that blinds player for a while and makes him very vulnerable to further attacks.
Animations
Menu Theme
... and of course if you still didn't vote for us in IOTY, please do it know!

P.S. We are still searching for new members (if you are interested in working with us - please drop me a line - TAP-CHAN@hotmail.com