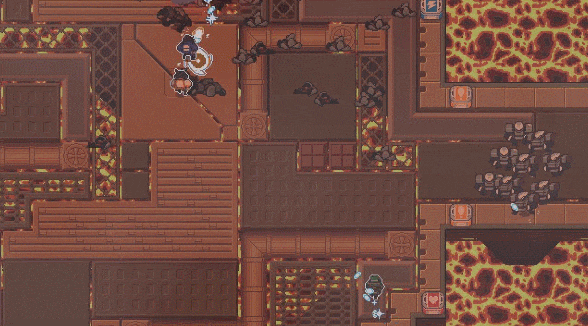 In just three short weeks, Circuit Breakers will have released on Xbox One and PS4! While we released the game all the way back in November 2015 on Steam, Circuit Breakers has received a fair few updates, all of which are reflected in the console versions.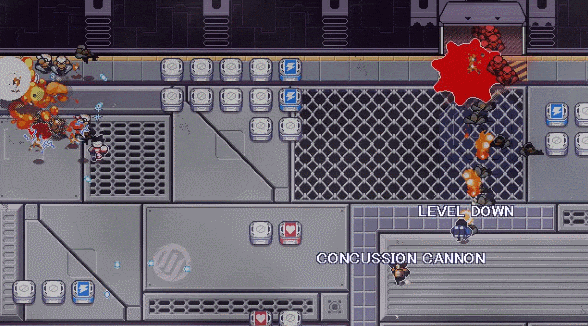 To us, testing the game in the office, it feels like Circuit Breakers was made for consoles. It's a twin-stick shooter after all, and the game is most enjoyable played with friends in couch co-op. Not that there's anything wrong with PC gaming, of course! It's just that some PC-to-console ports can feel like they weren't designed FOR consoles, while with Circuit Breakers, this doesn't feel obvious.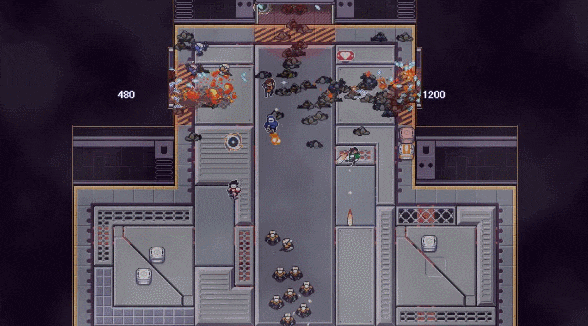 If you're unfamiliar with the game, Circuit Breakers is designed as a homage to arcade games, with an addictive 'one more go!' vibe. In the game's primary mode, you are tasked with surviving as many rooms as you can, with a boss room appearing every 10 rounds. Various robots make your job tough, and you will die a lot. Thankfully, you won't be trudging through the same levels over and over, as Circuit Breakers randomly picks hand-made levels from a massive pool of options.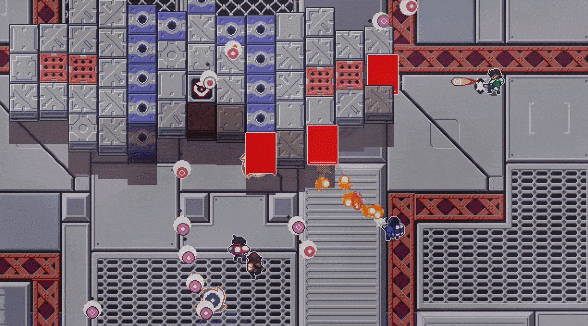 As for HOW you play through the level, Circuit Breakers provides you with an expansive roster of playable characters, each with their own weapons. And you won't be playing alone! As I said, Circuit Breakers is best played with friends, with the Xbox One version allowing for up to six player local co-op. The PS4 unfortunately only allows up to four players to play together locally, but the console's Share Play feature means that you will be able to play online with friends. By 'sharing' the game with a friend, you can proceed to play as if you were in the same room!
So why not jump in when Circuit Breakers releases on 25th July 2017 for Xbox One and PS4? We will be running a special launch week discount for both of these platforms, so if you pick it up early, you'll save!
Make sure to follow Excalibur Games on Twitter and Facebook for more!