In 2012 Polygon Art released a small Half-Life 1 Modification called "Christmas-Life". The feedback and the joy of the community was amazing and they asked for more content... A year later Christmas-Life 2k13, a mission pack with 10 new maps for the original Mod was released.
Today I'm proud to announce the next iteration of Christmas-Life for 2014!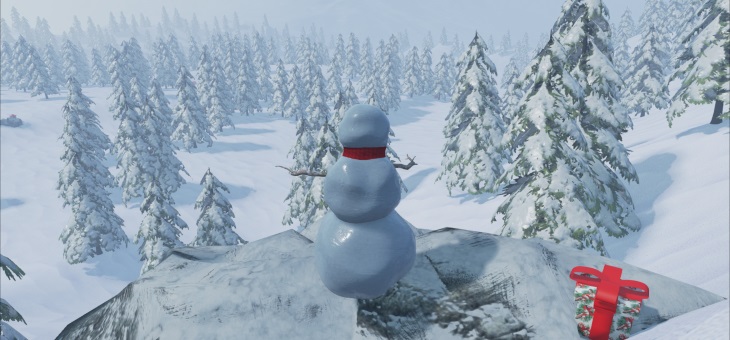 And I'm even more proud to announce that the newest Christmas-Life is a free standalone game based on the new Unreal Engine 4.5!
With the change of the engine from GoldSrc to Unreal Engine 4 there are some other changes besides the better graphic. For the first time of the Christmas-Life history it's no more a first person Jump 'n' Run. In Christmas-Life HD you play Frosty the Snowman from a third person perspective through new impressive levels. The new Engine provides the posibility to make Levels with different gravitations, more movable objects and a lot more surprises.
The release date, the content and more informations will be announced very soon!