Greetings all,
And Merry Christmas! Yes, the silly season has rolled around again at last, capping off a weird and stressful year with what is sure to be an unusual Christmas for many. Nevertheless, we're here to celebrate it with you. Whether you like it or not.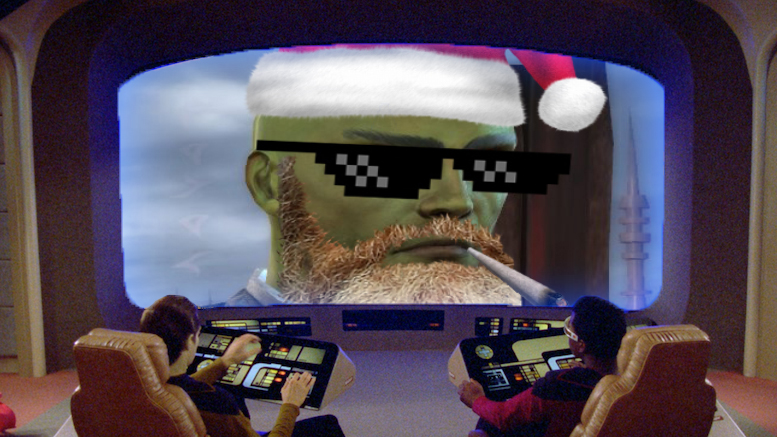 "It's him again, sir! And he's wearing a stupid hat this time!"
I'm not going to lie - it's been a hard year for everyone, and for some it's just getting harder, and for most of us it's not going to end just because the calendar ticks over to a new year (which is certainly a depressing thought). Even so, in the spirit of Christmas our thoughts go out to each and every one of you, especially those of you who are struggling to keep your businesses open, or are facing the prospect of losing your job (or indeed if you've already lost it). We're also thinking of those of you who are facing uncertain futures, whose studies have been put on hold, who may be struggling with your health or finances (or both), or who may be cut off from family this Christmas.
I'm not a counselor or a life coach or anything like that, but if there's only one piece of advice I can give you it's this - focus on the things in your life right now that bring you joy. It doesn't really matter what it is, so long as you remember that moments of joy can still be found. Just recently a member of our team welcomed their first child into the world. Another team member is gearing up to marry the person they love. Best of all, I myself just found like $3.50 in change trapped under my couch cushions. Pandemic or no pandemic, It's moments like these that make life worth living - a moment of joy can be more powerful than a whole year of desolation.
Especially if that moment of joy leaves you with an extra treefiddy in change.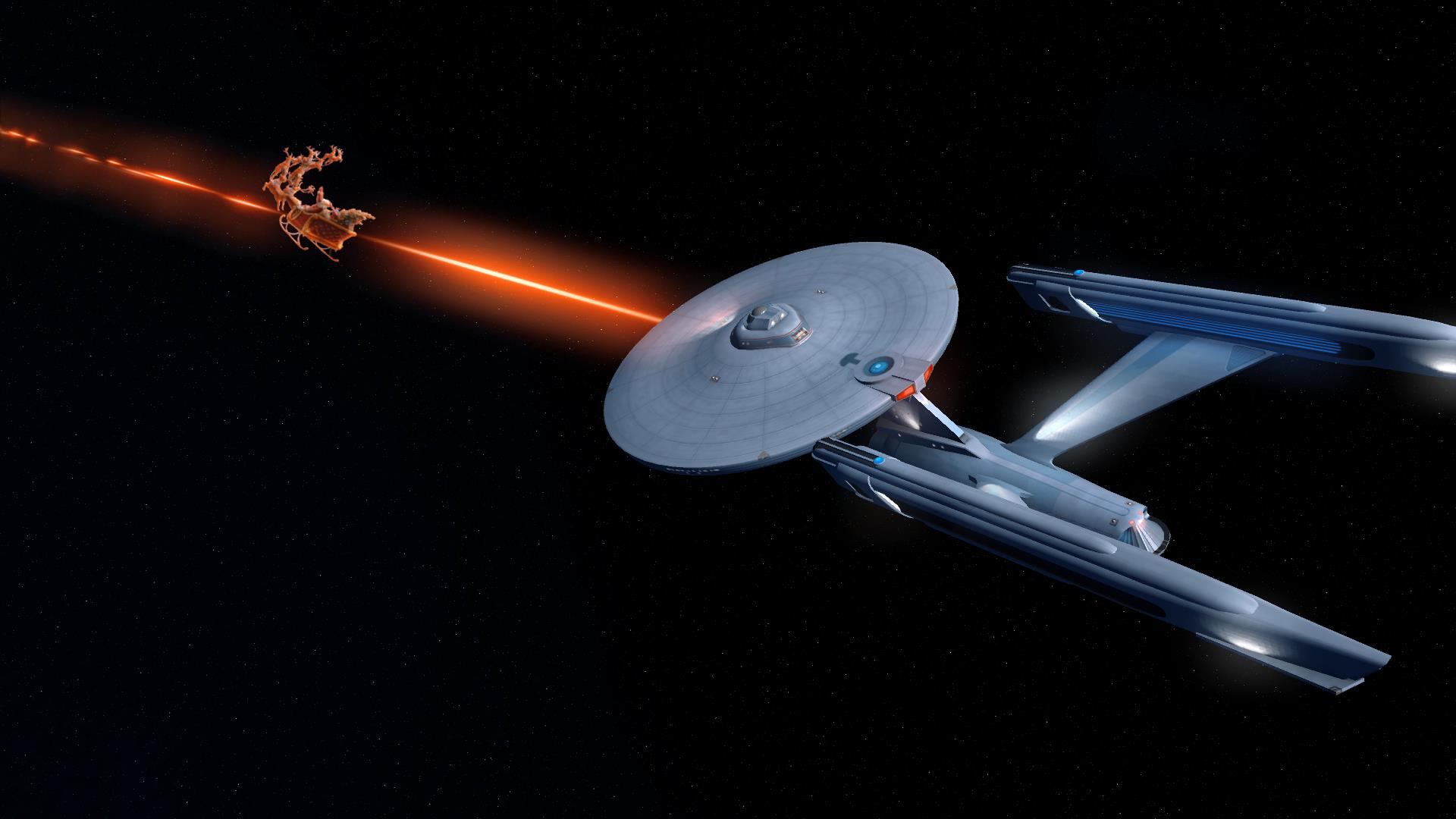 "Looks like you're on the Naughty List this year, Jimmy boy!"
Now, I'm sure you're all curious as to what's going on with Ages of the Federation II.
In short, it's coming along really well. Most art assets for the Federation and Cardassian factions are in place, which means that right now much of the work is going on in the guts of the mod, coding, balancing and tweaking so that the mod actualy works rather than simply looking pretty. And my, does it work! AotF2 is running well and playtests have had very positive results. There's still a lot of work to do but The Border Wars is shaping up to be a very special mod indeed. We're looking forward to showing it off.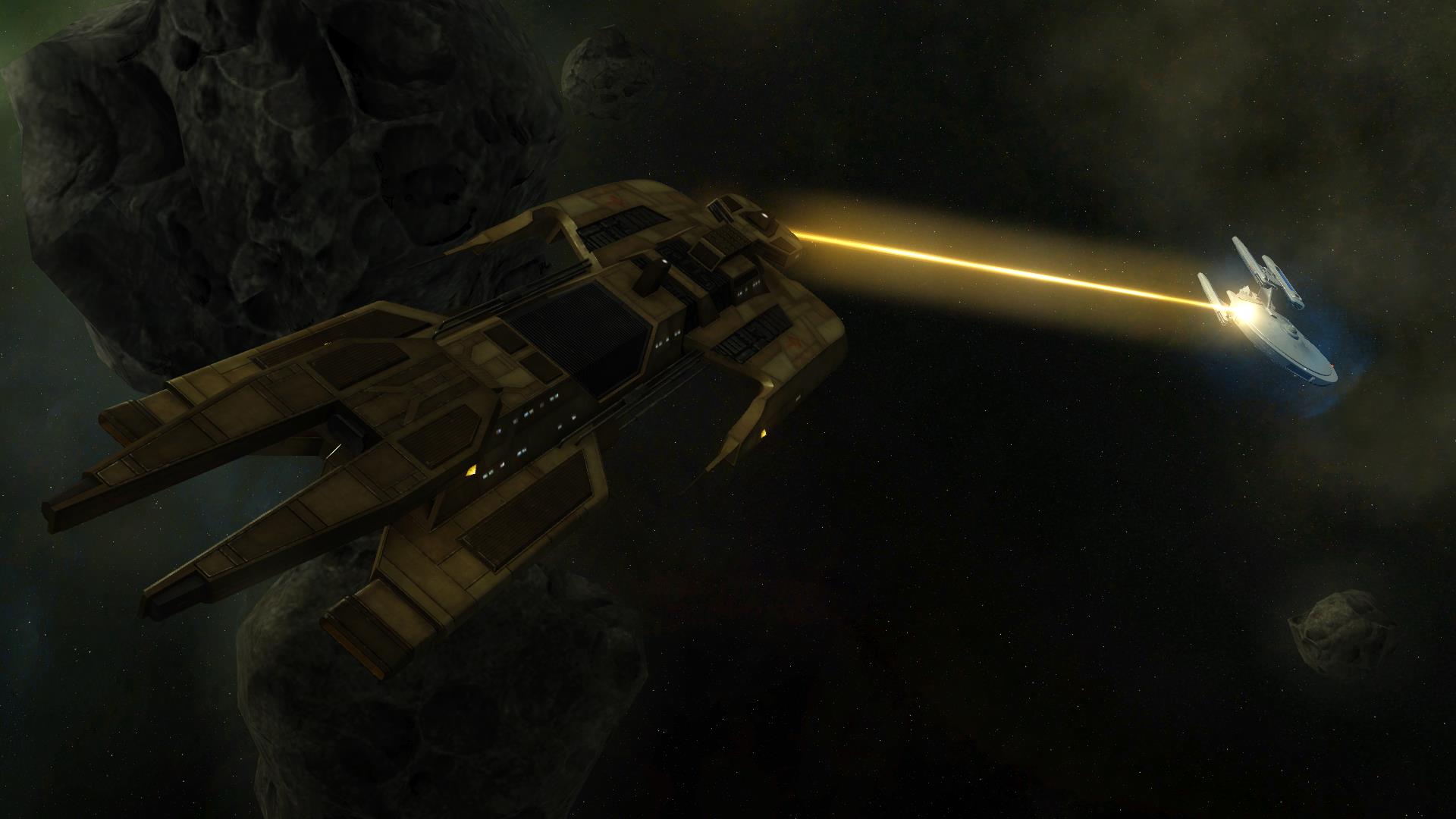 Did someone say, 'TLE Cardassians'?
Speaking of showing off the mod, we're preparing to do just that. While we discussed and hoped to do a Christmas livestream, unfortunately the hectic nature of the season prevented us from doing it now. However, we are aiming to do a livestream very early in the New Year in which we'll be discussing what's in store for all our mods, as well as taking a good, hard look at AotF2. It will be a good chance to talk to us directly about the mod as we show off its features and talk about our plans for it in real time, so be sure to join us. Stay tuned for more details in the near future.
As always, those of you wanting to stay in touch with is directly should join our Discord. Hobbs loves it when people ping him repeatedly.
We at Stellar Parallax wish you all a Merry Christmas, one and all. We'll be back with you soon.
Til then, stay classy. Or don't.
- OrionSlaver