In our previous news post we showed one of our Alvergast characters in-game for the first time, these characters are very important in Project Growth so we have spend a lot of time designing them.
Today we show some more work of our Alvergast female character: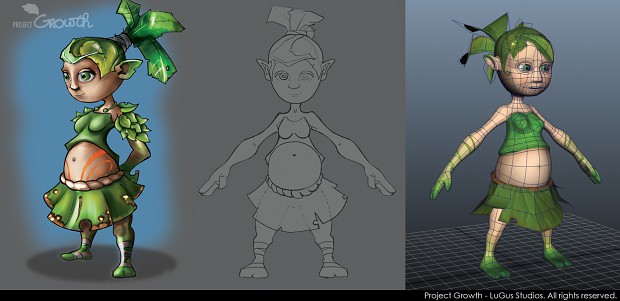 You can see the original concept on the left side, a model sheet in the middle and the low-poly 3D version of our character on the right side. While we tried to stay true to the original concept, the end
result in 3D looks a little bit more 'human-like' than the original concept. This is to make our Alvergast characters look more friendly and familiar. Since we are aiming for a PEGI3 rating, we try to make our characters and environments look as friendly as possible.
In-game Alvergast: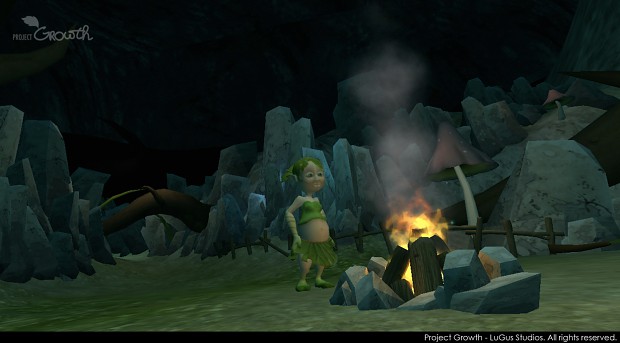 Another character we show for the first time today is one of the Alvergast pets. Since Alvergasts live underground they keep glowworms and fireflies as pets, to give warmth and to light up their underground world. The following concept shows are cute glowworm (beetle), while its 'cartoony', the design is based on the real-life glowworm.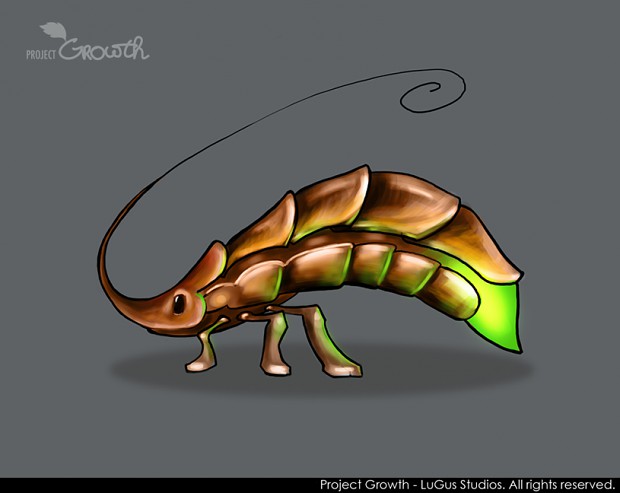 As we mentioned in our previous news post we are preparing to show our visual demo for the first time to the public in an exposition in C-Mine Genk (Belgium) next week. As part of the presentation we will be showing a 'real-life' Alvergast brought to life with a 3D printer! We've uploaded a picture of this 'real' Alvergast on our facebook page: check it out! ;)
We want your feedback, please let us know what you think!