Autumn is here, and the time of trips and holidays stays behind. This season wasn't very warm, if you ask me. In any case the latest months were quite fun, despite many weeks of rains. And it was also a time to do a lot of work. Aside from the DP I participated in several other projects, unrelated to gaming and modding. But DP was never forgotten, as we continued to polish lots of things in our maps.
While it might seem, it was a period of vacations, we updated many aspects for Chapter I. Earlier we posted information on most of the issues we had due to JA engine, which is used for making our story.

So what's the current status?
Well, the Chapter is almost formed into a pack of several maps, which includes new models, textures, some features and other stuff among a few surprises. And yes, a new story. I would say, that the last 6+ months were sort of alpha-testing, as we solved the above mentioned problems. This stage is almost finished (it would take about 1-2 weeks more)

And what next?
This is where the fun begins, I assume. We plan to invite several people from JKHub and Moddb, among a few others to try the Chapter (you might call this beta-testing, though I wouldn't use that much of a terminology here), including those, who's been most active and supportive. This will most likely show another set of bugs in the mod, but I doubt it will be something more of a challenge than what we've already encountered.

Not just testing
While we have plans of giving some Players and Fans a chance to try the missions for themselves, we would like to ask some of them to do more than just a mini "walkthrough" or a search for bugs. In some instances this would require for them to look on the DP adventure as a Star Wars fan, while in other cases it would be important to help us with translation of the mod.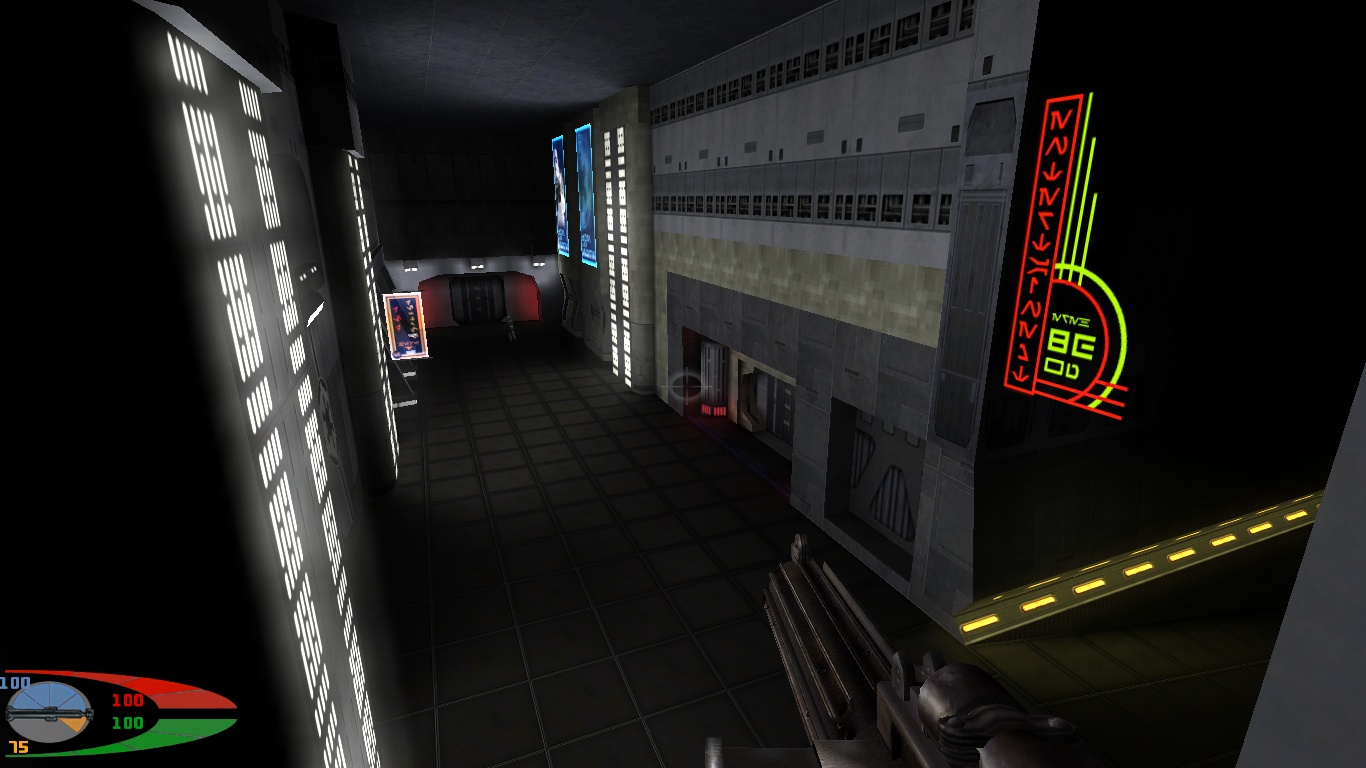 Imperial locations in most cases are much larger than original JO/JA maps
Can I participate?
We have a list of people, whom, we believe, would be the best choice to be the first to try the mod (either due to their support, experience or even participation in some ways). But we are open to new people and consider others for testing as well. You can post your messages about this on moddb or here.
People, who can help us in other ways (modelling of characters or weapons) are also most welcome, as a few aspects for later maps are incomplete, and we need additional hands for that.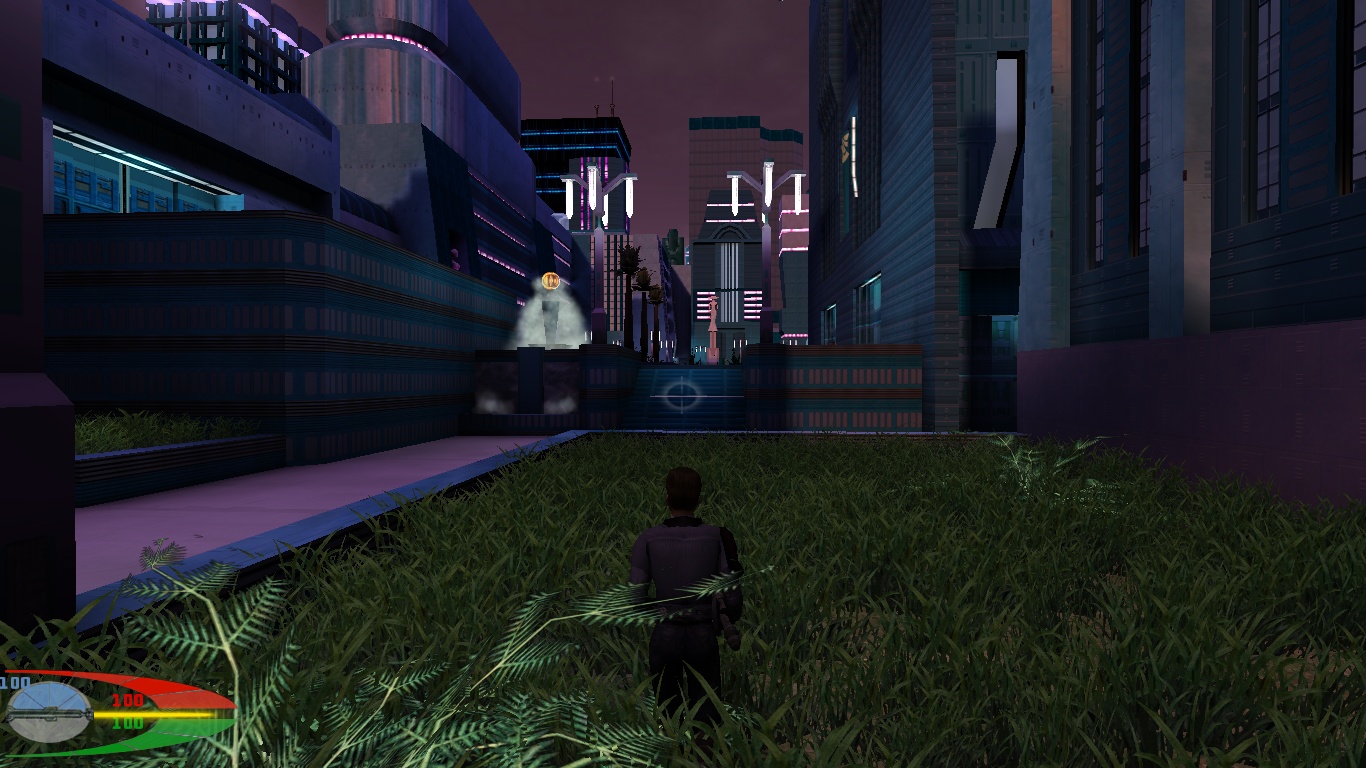 Anarmar is ready to appear in Chapter II

While Chapter I is being tested, the next missions are almost ready. For some reasons, the Imperial levels require a lot more of efforts, perhaps because we tried to stay as close as possible to classic motives and style (like Dark Forces for instance).
In the next episodes you'll visit planets both from other Star Wars stories, as well as completely new locations, previously unseen in classic stories. For these new places we made a lot of new textures and models, in some cases I travelled and took photos in order to introduce a new stone pattern or a statue, or roof, or window... Some of these are taking shape and look differently as we learn, how to change various aspects of the Jedi Academy.

Stay tuned for more news and contact us if you have more comments or questions.
P.S. While I posted these pictures, I noted, that they look differently depending on machines and display. In some cases they might look very dark, while in others quite they are bright and the elements are visible.