Hi all, you will get the download on next week but of course I couldn't left you without more media to show that the level is improving everyday.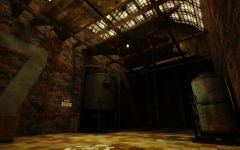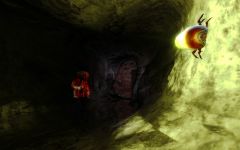 I like my little project, of course I do. No hurry, endless number of iterations, taking decisions everyday,... but this is a curriculum project and I've decided to make it shorter. I prefer develop small quantity high quality content for my curriculum instead doing the inverse, so I'll only do 3 chapters. That's not a problem for any potential player of the mod due to you will recieve all the ideas, story and effects in 3 box instead of 5. This way I'll be able to improve the levels as far as you want to.
The other new I want to show is that I'm looking for a large, serious projecto to work in. I'm a bit bored of making maps on my own way so if anyone knows a large project that work with Source or Unreal Engine 3, please ssend me an email or a private.