One of our aims to make almost a new campaign is to change the (settlements position).
We will change the positions of some of the regions to correct historical positions. For example we changed the position of (Siraf) one of the current settlements in the game to correct historical position of (Anshan) which was known as a famous settlement and capital of province of Persia before the rebellion of Cyrus II of Persia according to related era: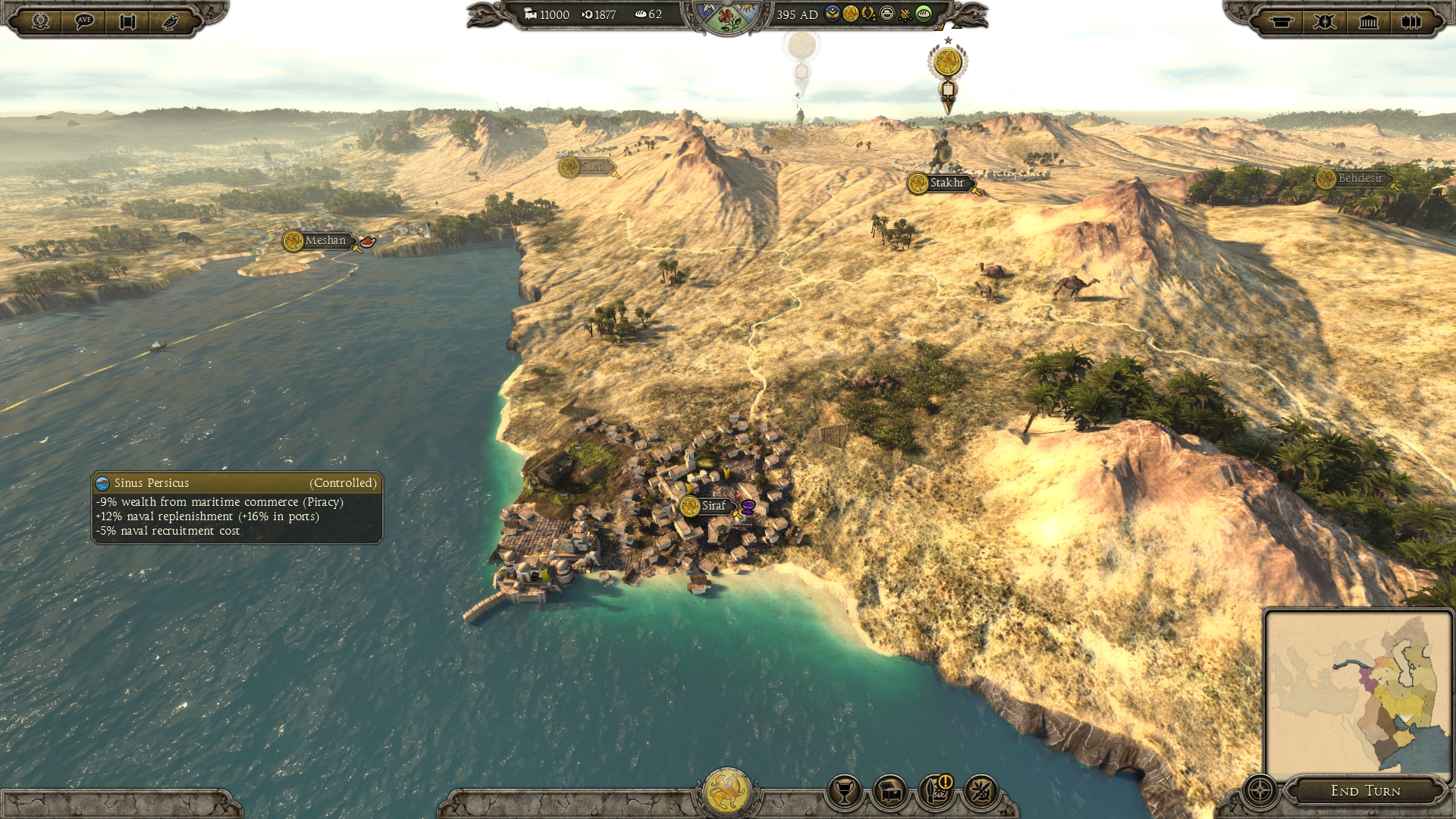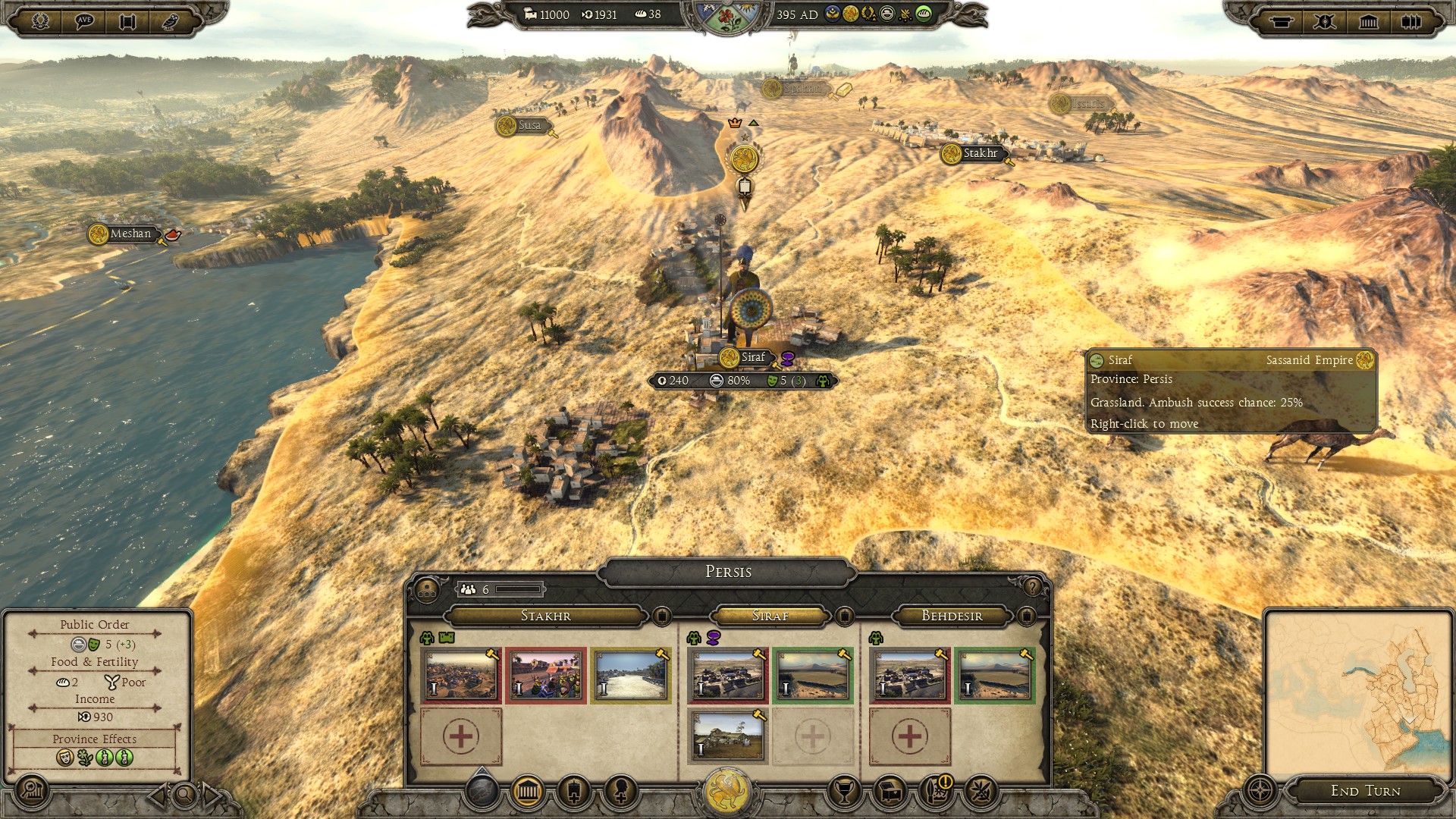 Also we will change the provinces borders and short the campaign according to our aims.
note: Movie is for only changed city position. Soon some pics and videos for all of our works on campaign.