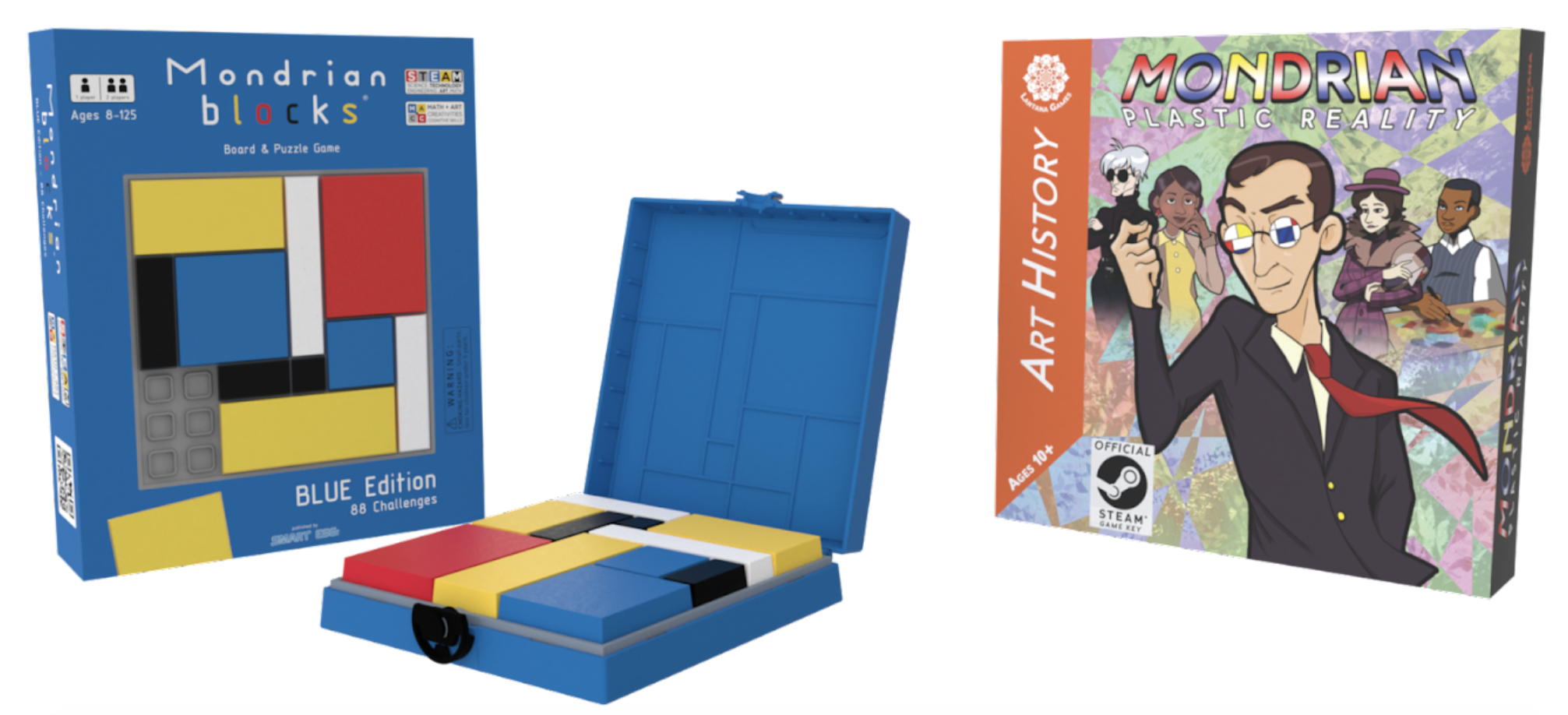 Twas the week before Christmas, and all 'round the net, every artist was stirring for the best contest yet. Lantana and Smart Egg, ready to unfurl their Mondrian games for all good boys and girls. Plastic Reality with its creative tools, and Blocks' puzzlegaming at home or at school. Both games together put on quite a show, and are yours to win on our Gleam.io!

To enter the contest simply click on this link, and login to the site with accounts nice and synced. Consider your entries a grand masterpiece. With each bit of effort, your chances increase. Winners will receive a copy of both, as quick as we can, our undying oath.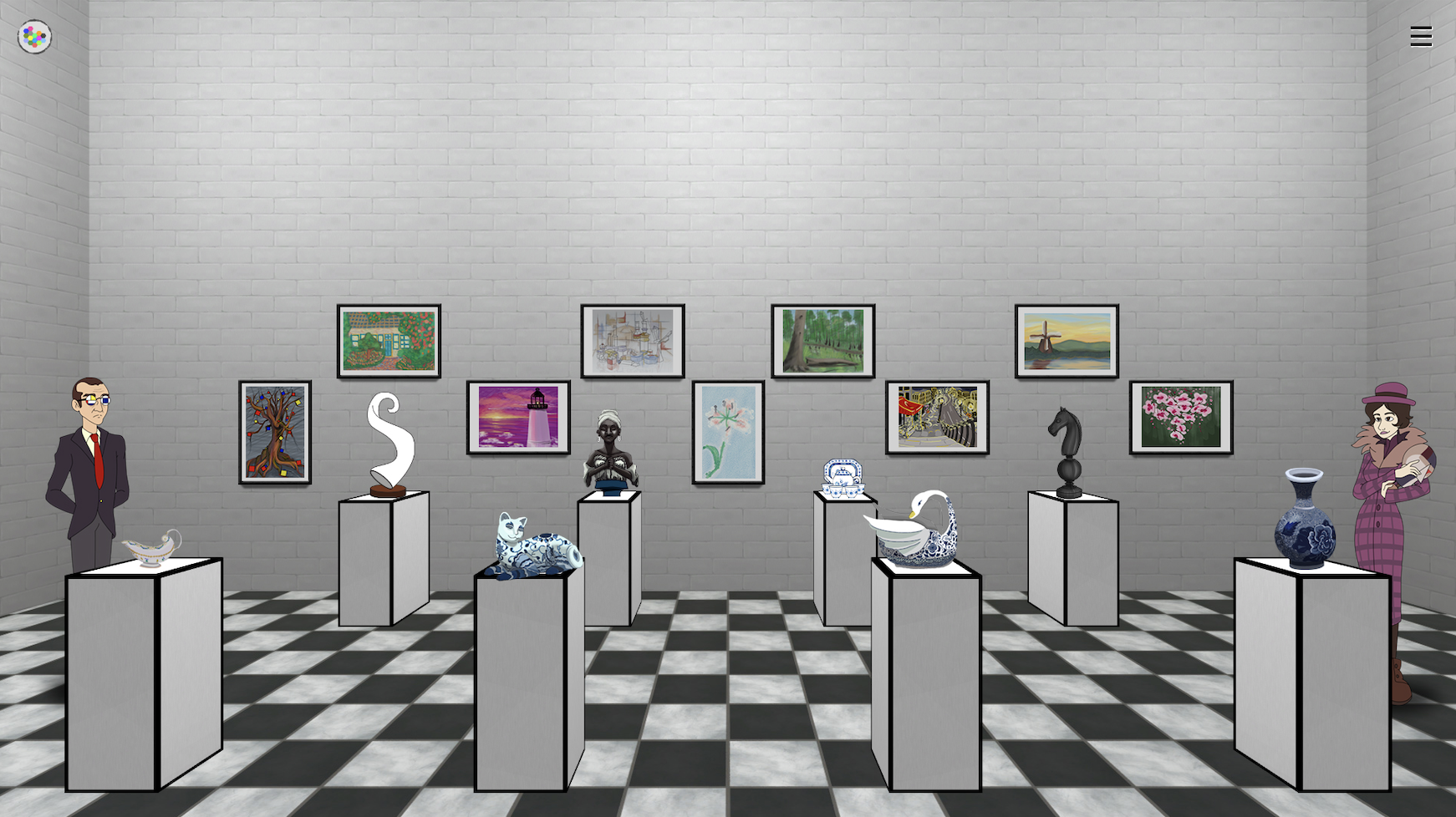 On Facebook, on Twitter, on Twitch and on Steam! Every platform around connects to our Gleam. Login every day for your chance to win, and an artsy good time is soon to begin. No purchase is needed, no info is saved, and even the shipping we will gladly waive.

Any questions you have we will gladly answer, before Santa can call out to Comet and Dancer. You have til December 20th to enter. That's five days to Christmas, no time to lament or to sit on your brushes and ponder this deal, the value included is quite a steal! So no time to waste, sign up here while you may! From Lantana and Smart Egg, Merry Christmas to all, and a Happy Holiday.
Mondrian - Plastic Reality is available on Steam for Windows.

About Mondrian - Plastic Reality
In Mondrian - Plastic Reality, you join Piet Mondrian and his modernist friends on time-tripping heists through art history to uncover their lost works in a colorful, brickbreaking, mind-bending experience with roguelite-esque and creative-centric sensibilities. Included with the game are toolsets that offer artists a new way to share their works with the world. These include Mondrian Maker, an easy-to-learn level editor, and Mondrian Studio, a graphic design suite tailormade for today's connected creatives. Players can import their own artworks as background images for their Mondrian Maker/Studio creations, and upload those creations to Steam Workshop with the press of a button.

About Mondrian Blocks
Thinking is fun! Mondrian Blocks is the perfect game to challenge the young ones' thinking, keep them engaged and entertained. Play it solo, with friends, or even make a competition out of it (you need at least two games from the same edition for competing). Your brain is just like a muscle, waiting to be exercised and challenged. The best way of relaxing is to switch off the problems of daily life. Solving the Mondrian Blocks is a perfect way to wind down or simply to challenge yourself. It's fun to play at any age and doesn't get boring even after hours and hours of solving different puzzles. A great way to keep your thinking skills fresh. Learn more at Mondrianblocks.com

About Lantana Games
Lantana Games is an independent game development studio in Boston, creating games that delight, inspire, and innovate on the artform in surprising, colorful, and positive ways. We've built our reputation as a remote studio dedicated to fostering the next generation of game developers. Founded in November 2009, our games have since been featured in numerous publications such as Kill Screen, Polygon, PC Gamer, and The Boston Globe; and at expos such as PAX East and the Smithsonian American Art Museum's Indie Arcade. Follow us everywhere, @lantanagames!

About Smart Egg
We are a multi-award winning PuzzleGame developer company. Our games are representing a new approach, we are creating PuzzleGames. PuzzleGames are puzzles when you are playing alone, but they are games when you are solving the same challenge and competing in speed. We are continuously developing and enlarging our collection. Learn more at Smarteggtoy.com