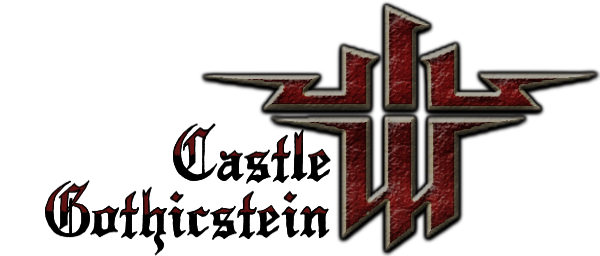 Greetings from dungeons of grim castle Gothicstein. After years since last version of Castle Gothicstein mod was released, the huge number of real strong projects for Return to Castle Gothicstein came out. Finally in end of april 2020 the third version of RealRTCW mod was out online.
For the moment of silence before the storm I want to make an announcement. The next release of Castle Gothicstein mod will coming out in next few months with brand new engine on board! The WolfETPlayer is generously agreed to build the new ground for next versions of Gothisctein. Then let's start by the numbers:
New ioRtCW engine fork now is called CruduxEngine (re-imagination of last version of RealRTCW engine). This is not the copy of beloved RealRTCW code, it's different ioRTCW engine modification designed specially for Castle Gothisctein.
We created the new gunplay experience. All guns now have the recoil, mass, you can't rash with them as usual. With classic Gothicstein balance it will be true brutal experience.
New UI will bring some fresh air in Wolfenstein perception. No more boring numbers for armor and health, now you will see the status lines on screen under beautiful HUD element.




Brand new weapons, exclusive created for Castle Gothicstein. But do not be blinded by high expectations, there is no full arsenal of RealRTCW, this is not another RealRTCW revision, it's updated weaponlist with old toys of course.



Sound design will be updated.
Some more minor changes of gameplay and visualisation that WIP, then I'll not talk much about raw content, stay tuned!