Since the first public alpha release of Carni Carnage (v0.4) development has come a long way and with each version change comes a whole slew of bug fixes, additions and updates! The latest version release really expands the Carni Carnage world as well as gives newbie players a chance to get a feel for the game before diving into the carnage.
One of the major new additions is the cinematic intro cutscene, providing a more personal feel to the main character and offering the players a bit of story behind his actions against the demonic forces, what pushes him onward and the life that he has become so accustomed to.
The first release of the intro cutscene provided a really great demonstration piece for searching for voice actors to fill the role of the main character, surprisingly enough the main VO actor was found in a matter of hours and all I can say is he did an incredible job, welcome to the team Forrest Lee!
The next major addition is of course the Training field, I made this to help new players get a better understanding of how to play the game a bit before diving in, of course the mechanics allow the player to play in various ways, utilizing either the mechanics, explosives or the surrounding environment each in their own way.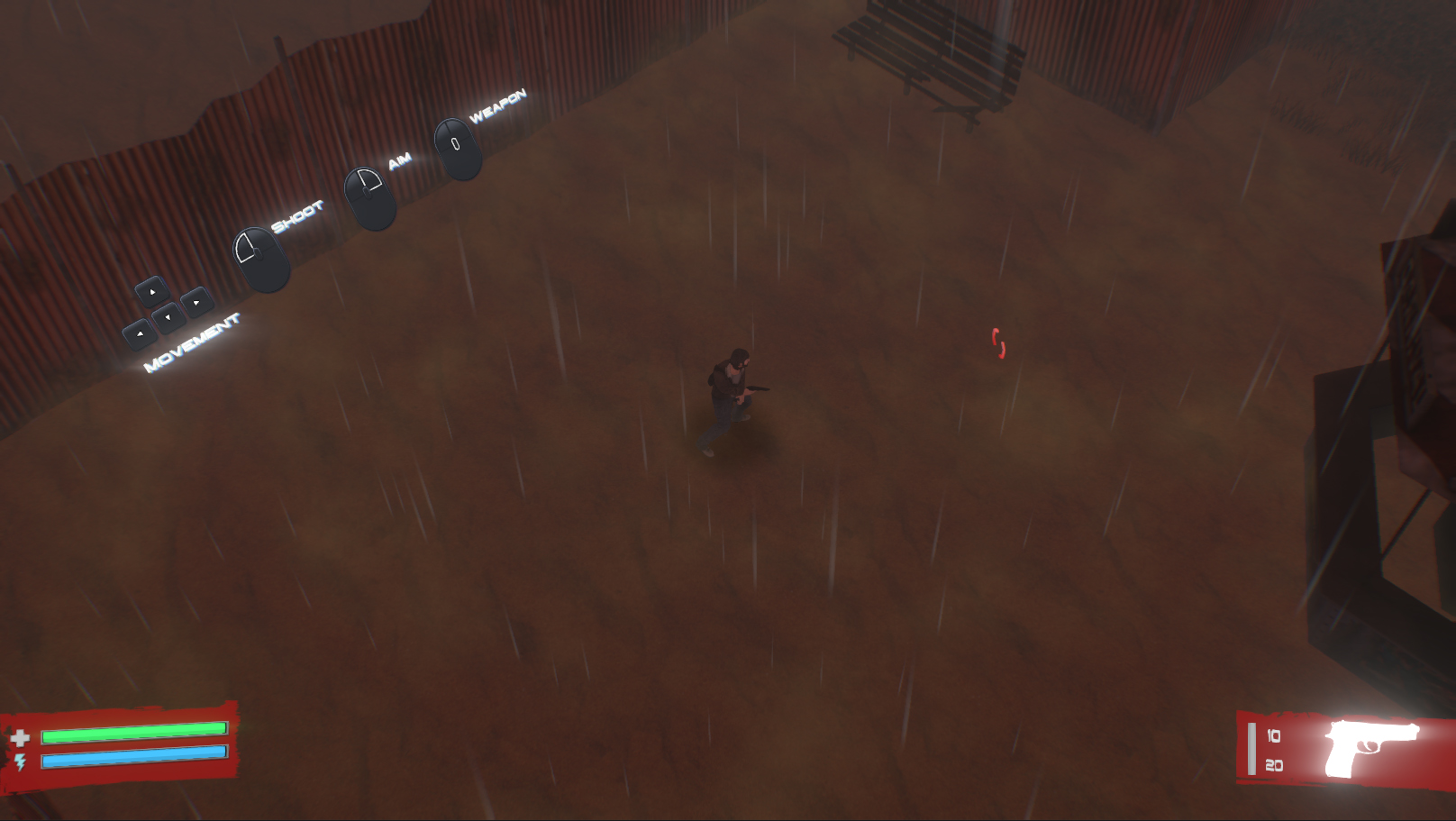 The Training field offers a bit of direction in terms of controls for those who didn't bother with checking out the controls config in the options menu from the main menu. I find that a lot of people do this and while most games do offer the hand holding guide of showing you what the controls are on first play, my game is not setup that way nor was it intended to. Thus why the Training field was created and hopefully helps fill that gap as well as blends in well with the rest of the game.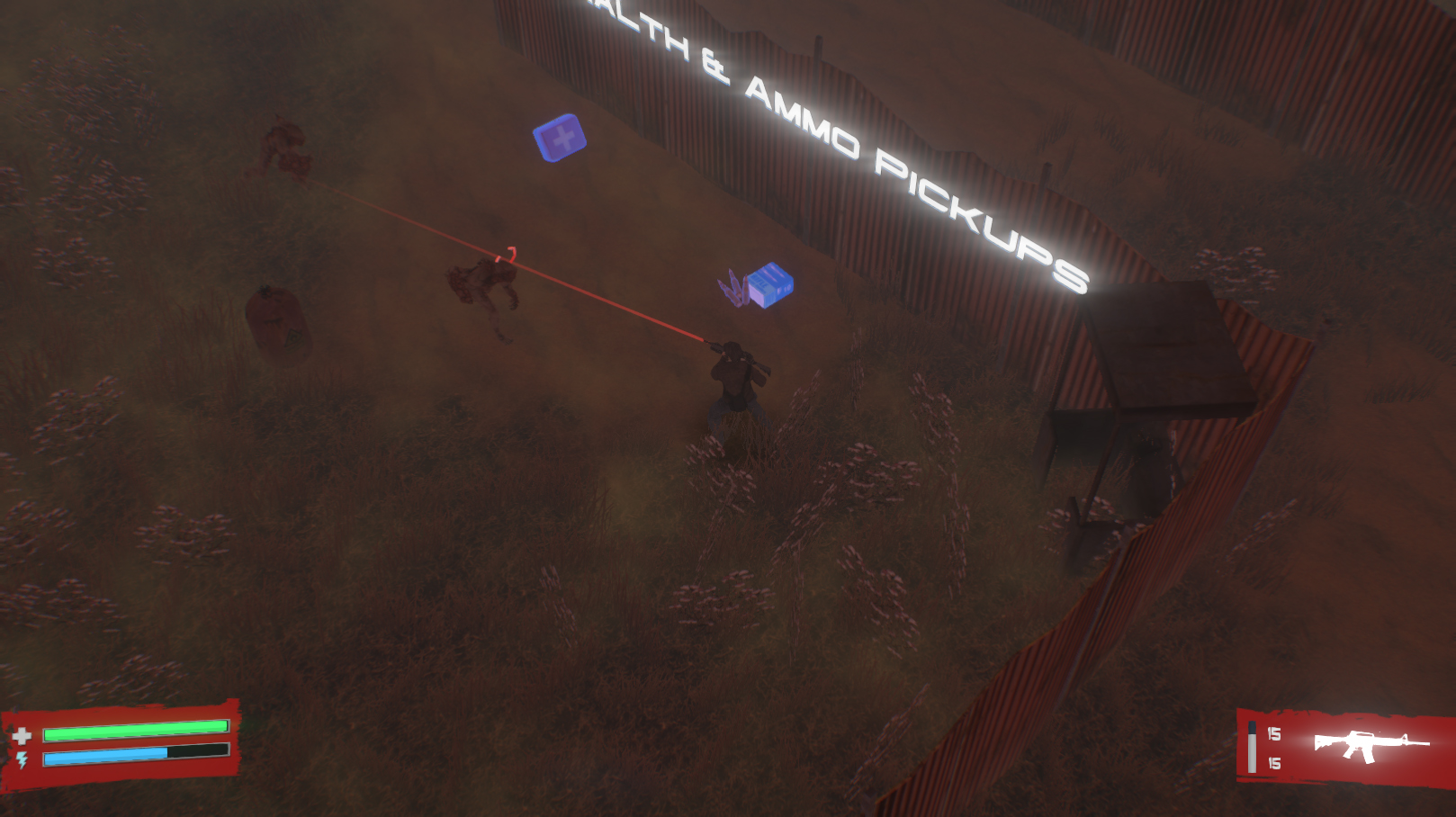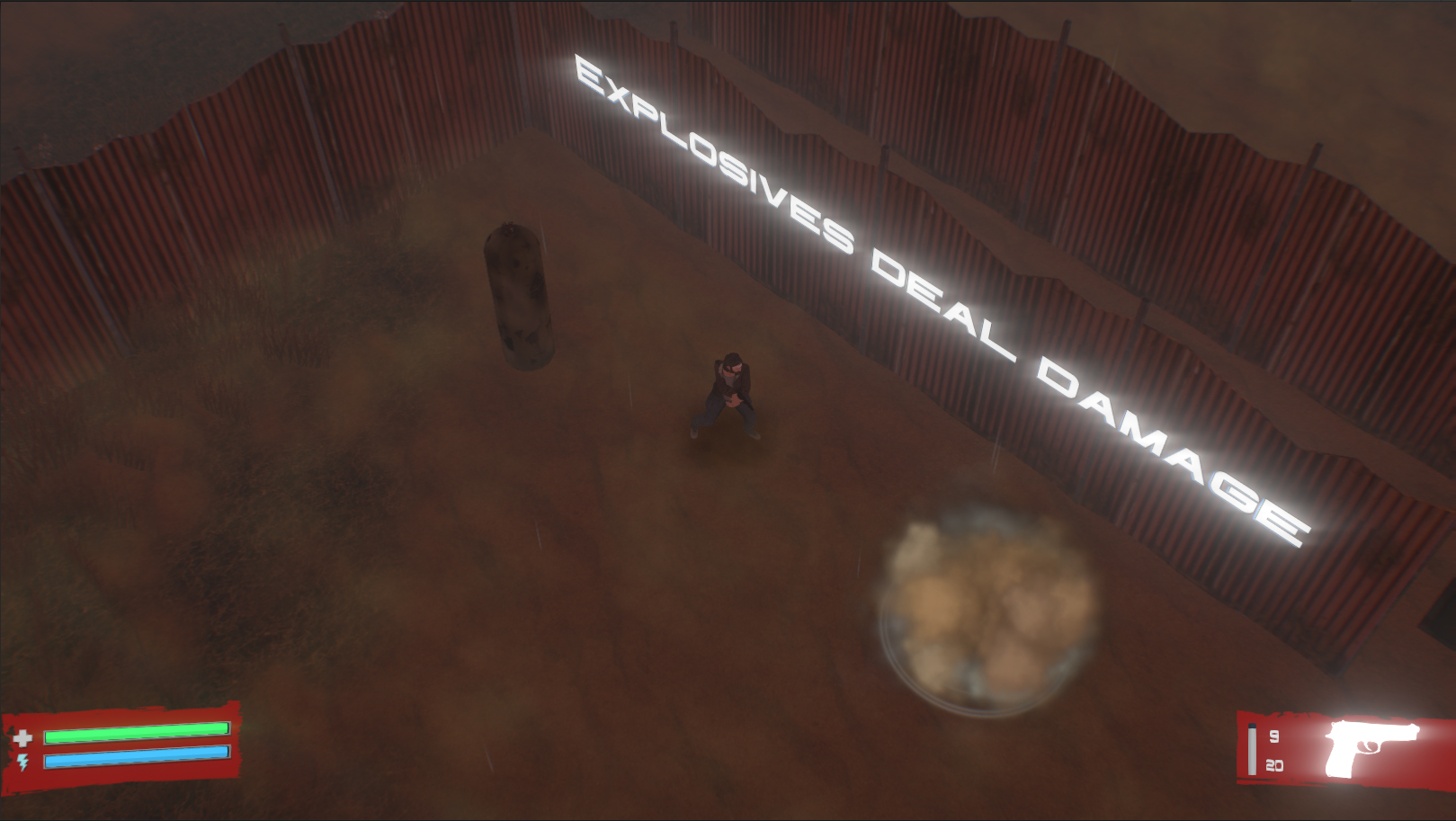 Those are the only real major additions in this version update but there were a few bugs/glitch fixes that can make a difference when playing the game, hopefully these fixes provide a smoother experience ^_^
Fixes:
- GameOver UI Controller interaction fixed
- Round over controller UI navigation fixed
- Fixed Enemy 2 (Reptile) collision detection (won't bunch up anymore)
- Updated Enemy 3 (Eye) collision detection (closer)
- Fixed lighting issue with settings below Fantastic
Updates:
- Time and Best Time rounded off to whole numbers
- Added round indicator
- Updated eye emission