True Story
Lt. Melville and Coghill lost their lives after being ordered to preserve the regimental honour and escape Isandlwana with their Regimental Colour (flag). Having travelled some distance and after crossing the Buffalo River they were eventually tracked and killed by the Zulu.
Capture the Flag Gameplay
We've based the Isandlwana map for both single and multiplayer on this real life story where Lt. Melville must get to the Regimental flag and escape the battle.
Single Player
In single player you must find Lt. Melville then protect him as he retrieves the flag. Afterwards help and protect him as you look for a horse so he can escape the battle. Not an easy task with Zulu surrounding the British encampment.
Multiplayer
Play as the Zulu or British
British players as for singleplayer must find and protect Melville as he retrieves the flag then continue to protect him him until a horse can be found so he can flee
Zulu players must stop Melville or the British protectors or capture the flag themselves so it can be defaced
In Game Screen Shots
We thought you may like to see some new in game screen shots from Isandlwana.
Your Detachment under Attack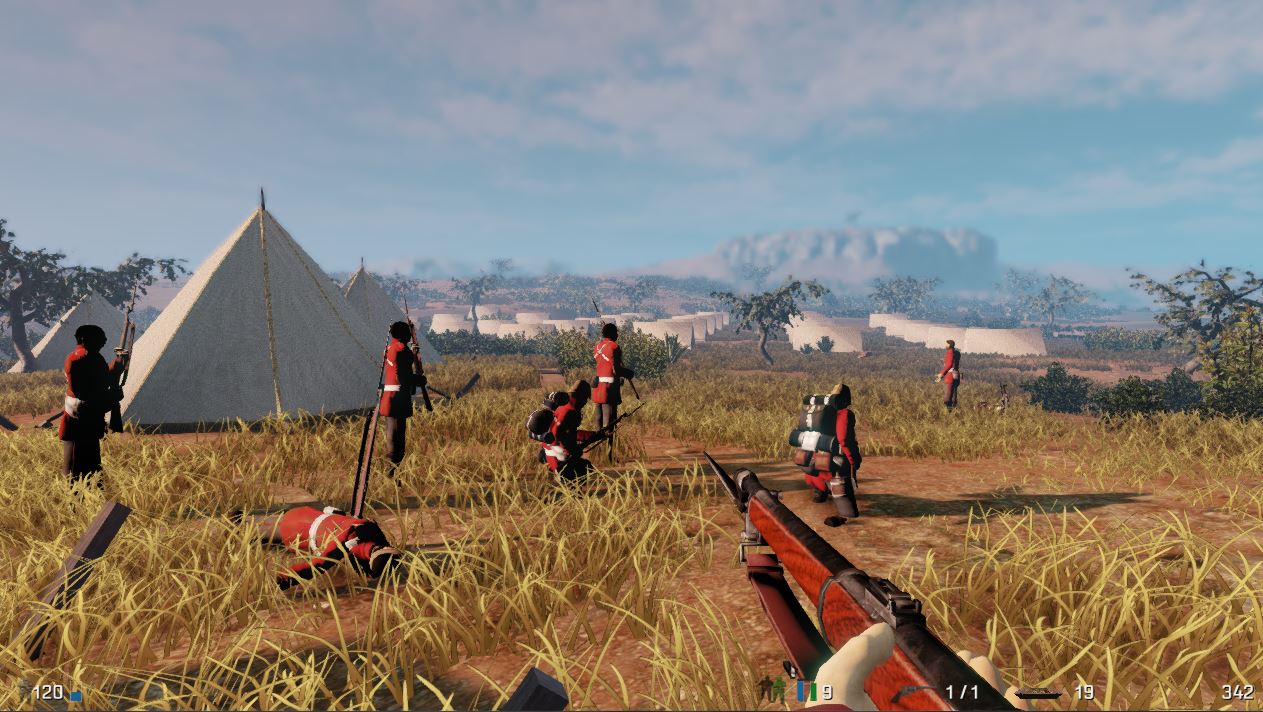 The Zulu Closing in...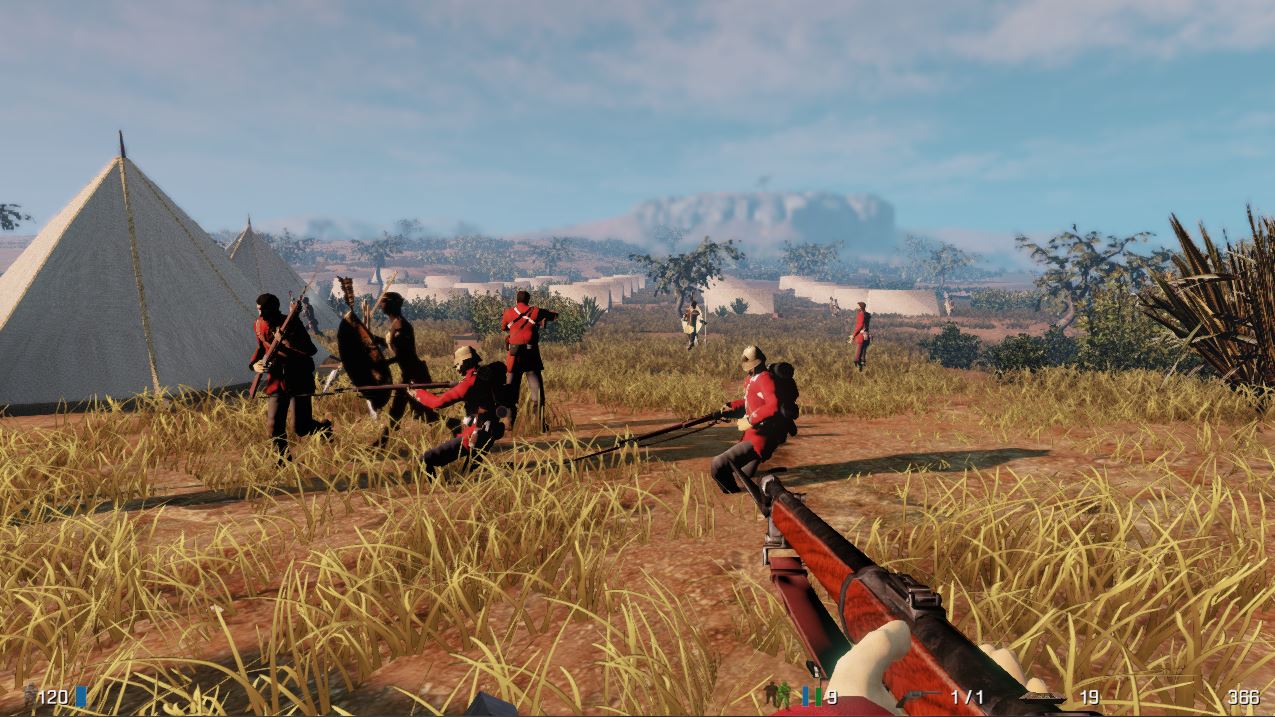 Beating off an attack as you help Lt Melville flee the area...