Here we are again, at last, with tons of new info from Candle. This post contains quite heavy GIFs, so please wait a little before everything loads.
First off, we know all of you are impatient and eager to get some news from this development. Our primary goal with the Updates has always been "show new things but don't spoil too much". We don't like other campaigns where the backers have seen almost the entire game before it's released. Candle is a puzzle game that is very narrative-driven, so spoiling the story, locations and main puzzles seems detrimental to your final experience. And as we've said many times before, Candle's biggest watercolors take several weeks to be fully painted and inked, and then comes the implementation within the game, which isn't quick either. Unfortunately, this is not a pixel-art game where we can easily show new visual progress every week, nor we have any kind of 'placeholder art' either. Once we start painting something, that's final (this also slows down our opportunities to show new progress regularly). Sure we can do things better (there's always room for improvement), but that spoiler-free focus and the slow handmade process has been a rather difficult situation to handle regarding updates. For that, we apologize.
But enough chit-chat, let's get serious here. We want to warn you that there are some major spoilers ahead, so make sure that you don't read this in case you don't want to see some specific content from the final game.
Development status - How's it going?
Candle now has lots of new scenes, characters, puzzles, minigames... In this content Update we are going to show you some of them.
How many watercolors have you already painted, anyway? Well: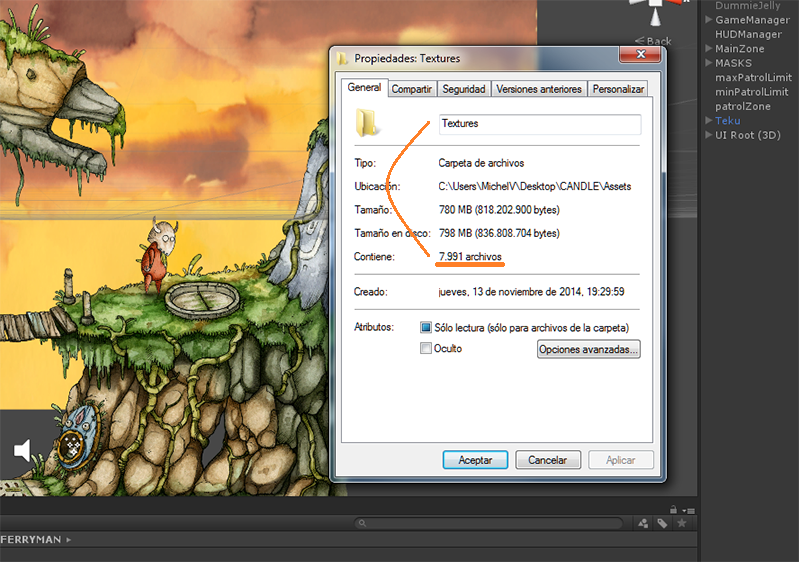 That's quite a lot of watercolors to paint. Yes, some of those art assets are duplicates and masks (very few, actually), but you can easily see why this is taking us so long. We have already talked in various updates about how much time do we need to paint each large scene or full character spritesheet, so you can imagine what it is like to handpaint thousands of independent watercolors. Boy, are we nuts.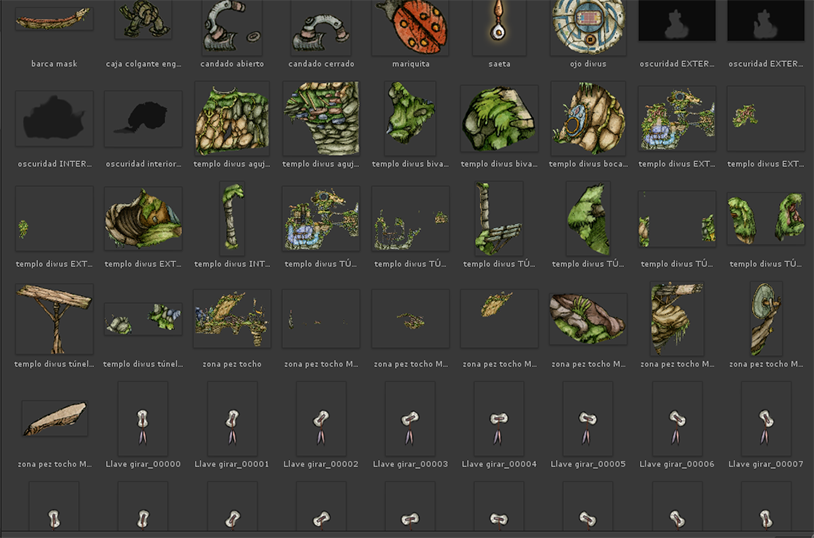 But how does all this come to life within the game? Let's take a deep look:
1. It's dangerous to go alone!
You may remember from a very early Update that we talked about how Teku will face contless dangers out there. Turns out, you will be dying a lot throughout the game. We really enjoyed how games like Another World or Heart of Darkness made a huge effort on creating unique deaths for every single trap or enemy, and we certainly wanted to follow that path as well. Here you have a quick glimpse of some of Teku's fatal situations. Enjoy this festival of death:
Also, here's a different kind of death for your pleasure: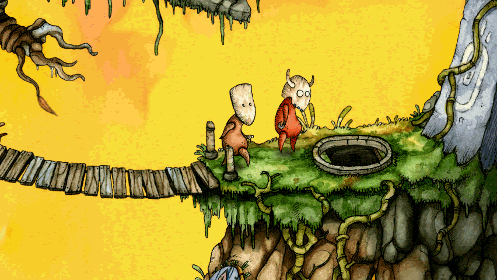 2. Main Enemy AI: The Wakcha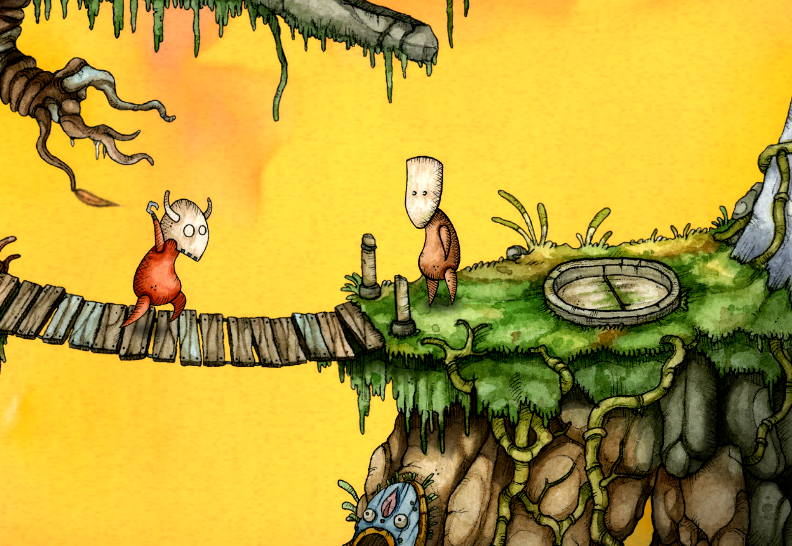 The Wakcha are the main enemies in Candle. They're sort of a rival tribe to Teku's, and they've been a major challenge for us, both in terms of art and coding. We didn't want to just go for the easiest solution and make them range-combat enemies (shooting arrows or something), we wanted them to be close-quarter fighters (that's why they have a hook instead of a hand). This approach made us face some hard situations: since they will kill Teku with their own hands, we needed to create tons of specific animations depending on each situation: Will the Wakcha kill Teku when he is running? And when he is jumping towards them? And what happens when Teku is not facing them, or when he is climbing up a ladder? The Wakchas will chase you all over the scenes, so that means that they should be able to physically interact with Teku in every possible situation.
So far, we have 56 different animations just for the Wakcha (10 of them are unique kills)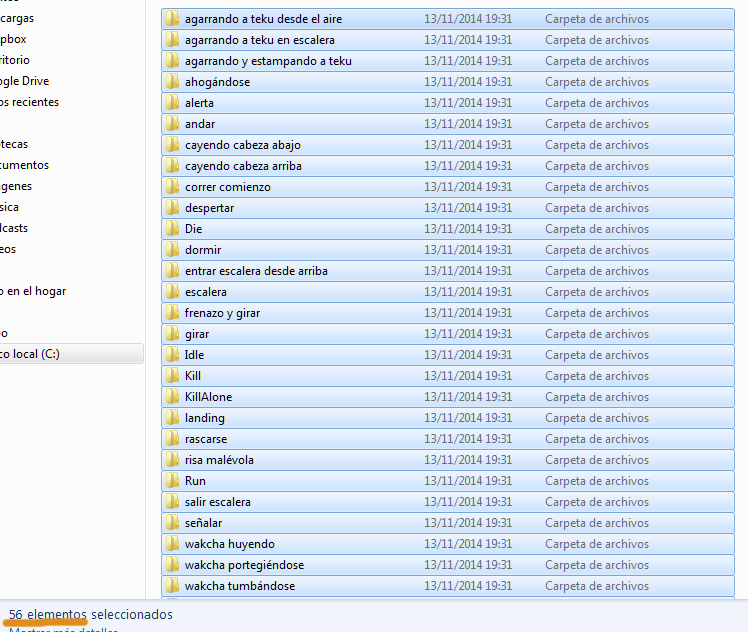 So, here you can watch a quick reel of deaths at their hands:
And remember: Teku is a defenseless character, so you won't be able to fight them directly, although there will be some ways to get rid of them (several moments involve special stealth sections). Also, you can expect situations where you must face various Wakcha at once.
3. Moar characters!
Teku will come across lots of differents animals and characters in Candle. We have many of them already animated and in the game, but for now we are only going to talk about one of them. Introducing Kinacu, the Trinket Vendor: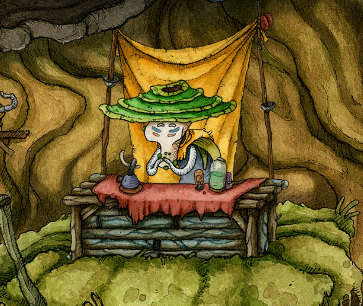 You will find him in various spots during the game's story, and his help will be needed in order to progress in some of the game's puzzles. He is kind of a greedy one (in a cheerful, adorable way), and will trade items with you as long as you can match his needs. Sometimes he will even have minigames for you!
Right now he is only present in one room of the game, but we have already planned other situations that will involve his presence. Don't miss his special deals!
4. Minigames, minigames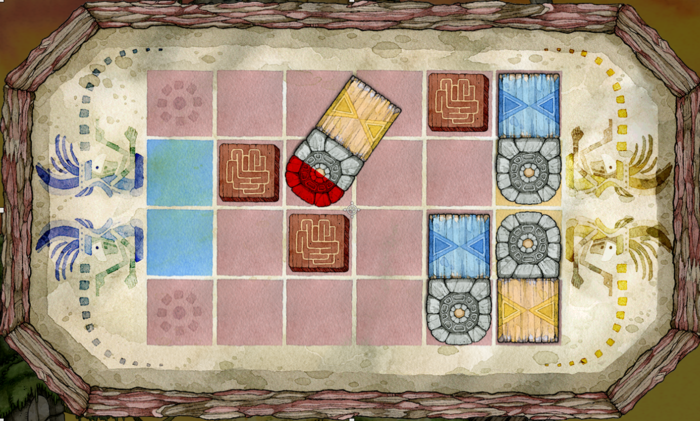 Minigames are a very importante feature in Candle. We are really pushing it forward to have a diverse game (we have platforming sections, exploration sections, enemies/stealth sections, interactive items, splash-screen minigames, physics puzzles...), we don't want you to feel like you're repeating the same gameplay pattern forever, that's why our main effort in this development is to achieve a diverse, ever-changing game. But don't worry, you'll still have to think a lot! There's no easy puzzle in Candle, that's for sure. This is a hard game.
Take a quick look at some other minigame in action:
But wait, there is more
This has been a very big update in terms of content, so that's it for today. We will show you more content in future updates (don't miss the December one). But before we part ways, check out this pics showing you the scale of the project:
Our design process usually starts with some concept art after the brainstormings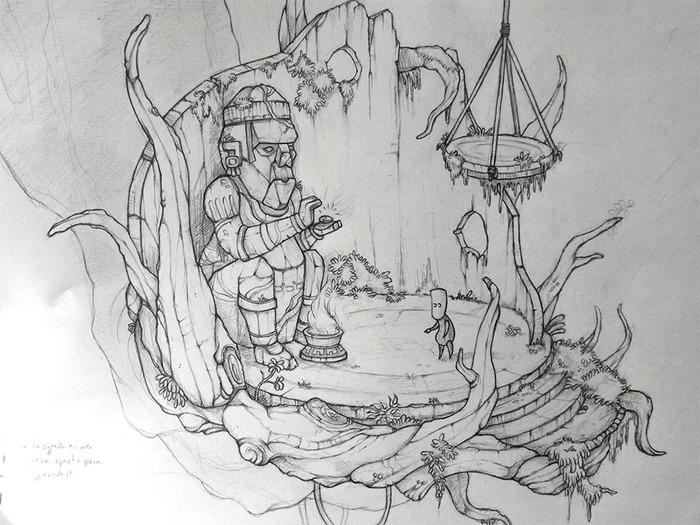 Then, the painting/inking process begins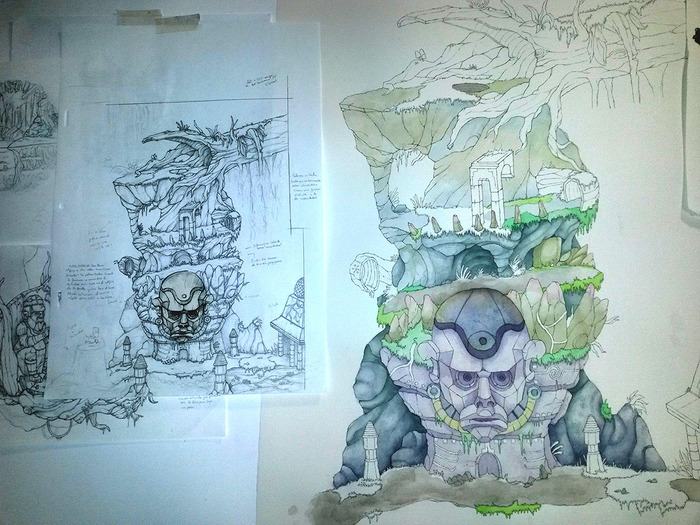 And after long, long painting days, you get this end result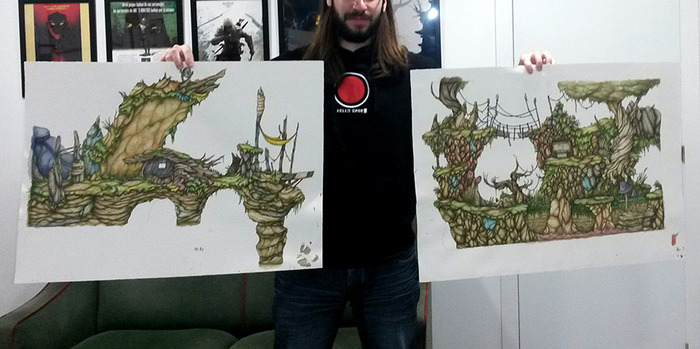 As a bonus, here you have half a spritesheet from one character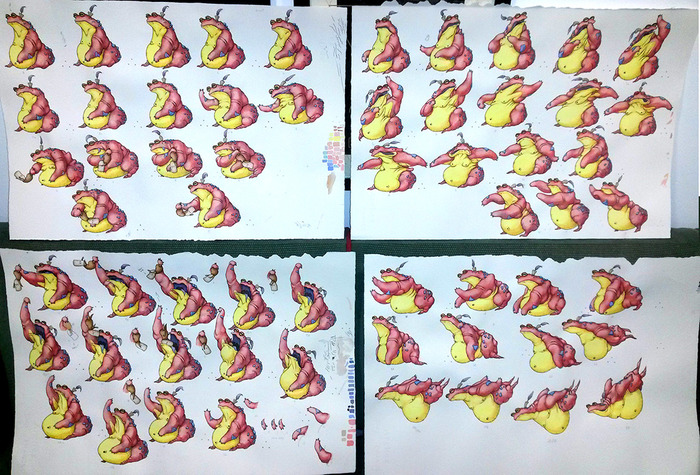 We hope that after this post you can all understand why this is taking so long: the amount of work and detail we are putting into Candle is insane. We know that we completely overshooted our schedule and deadlines, but we felt that we shouldn't just cut away all that content from the game. This is the best we can do, even if that means waiting a little longer. We are still working 24/7 on this development (even got some extra people that are collaborating with us a bit), but we can already see the light at the end of the tunnel.
We still don't want to risk a closed release date, but let us tell you this. We are tightening our Kickstarter budget as much as we can, and our maximum deadline is Summer 2015. We won't have any more money by then, so that's a very serious time limit for us. Just a few months ahead, guys.
That's all, folks!
That's it for today, we had a rather large amount of new info to show you, but we think it's better to split it up in several updates so you can get info in a more regular fashion. We have the next content update scheduled for this December. Please let us know in the comments what do you think!
Happy bouncing!
- The Teku Studios Team