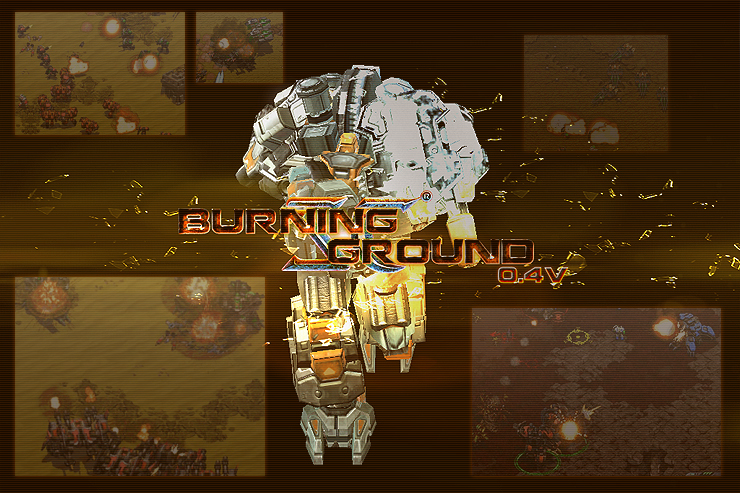 Starcraft : Burning Ground(A Mod for Starcraft: Brood War)
Requirments: StarCraft Brood War Version 1.16.1
This Mod is Demo version.
if you find bug or something like that, contact me.
Please setting starcraft version to 1.16.1MERC Project
StarCraft: Burning Ground
Team NOVA INTERACTIVE
Director & Lead Programmer
The Best(khkgn@naver.com)
Black_Overseer(ebrkf14@naver.com)
Plugin Programming
pastelmind and
GAGMANIA(blte95@naver.com)
Plugin Advise
Selshas Ranos(hwpyky@naver.com)
AI Programming
Commissar10(show4562@naver.com)
Modeling
Lewis(rlaeodhks80)
Wirefram
ssa3233, Lewis(rlaeodhks80)
UI Interface
Fokkia(Buildrush)
Music from Xenogenocide!
and World War III: Black Gold
Special Thanks
Ravenwolf
JabroniJim & Pr0nogo
Tassadar01(owwpww)
ssa3233
RobertHouse
moonsoldier, Kiith-Somtaaw
Sc2mapster.com
Cafe.naver.com
pastelmind
Atrox RTS
Thank you for playing this mod!
v0.4b KMC New Unit!
Hammerhead Tank