Since Skyway was released, I have been working non-stop on new projects. One of them I've abandoned early, but another I've been working on for over a year. It's called Burden of Proof, and it's a Visual Novel/3D adventure hybrid game that puts the player in the role of a lawyer named Conrad Cross. It's quite heavily inspired by Ace Attorney and Danganronpa, in that you must solve evidence-based puzzles and explore crime scenes. But where it differs is that the game is entirely in 3D.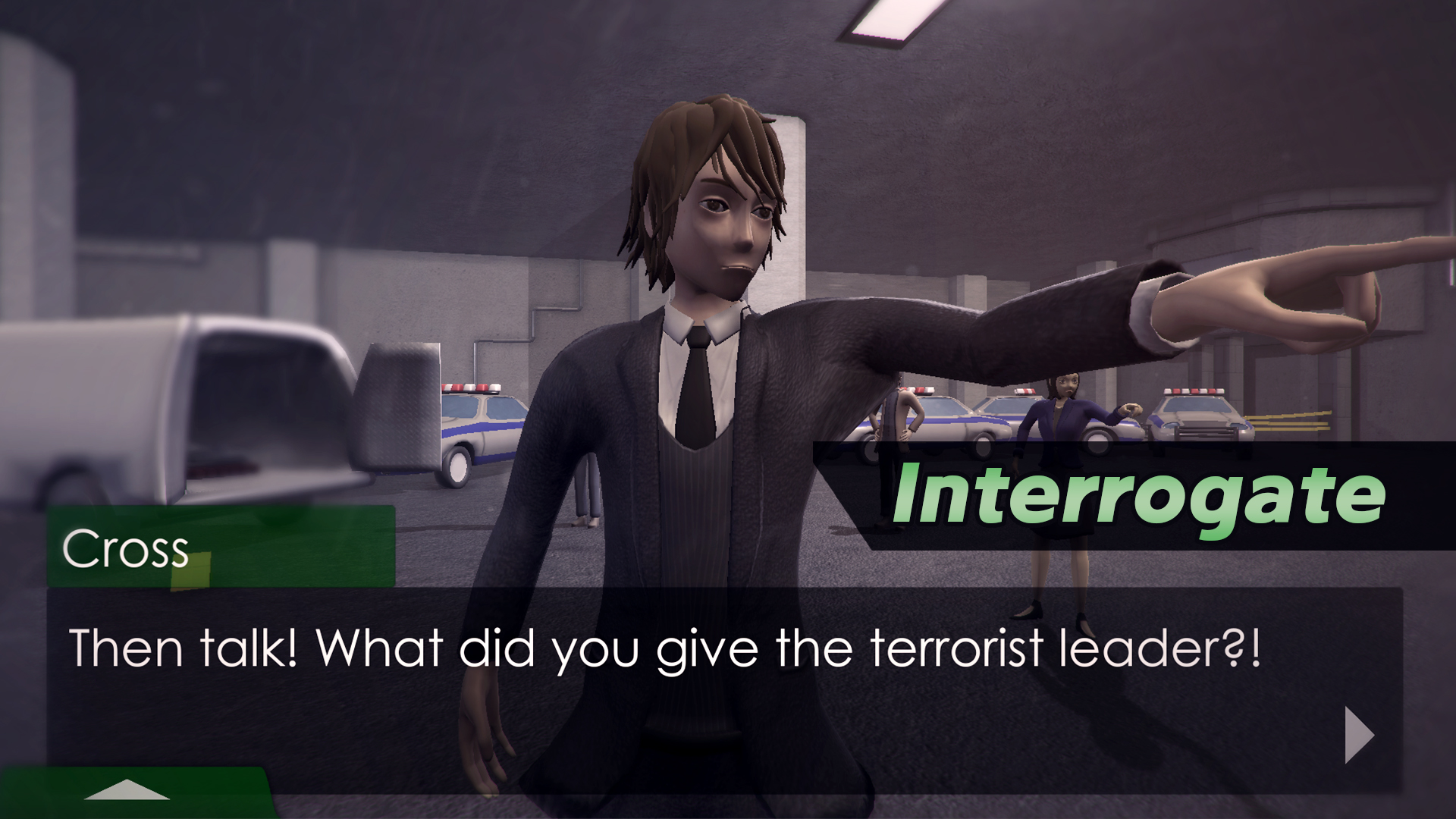 It has been a real challenge for me to develop this game. I've spent quite a few hundreds of hours doing... everything. I've been programming, making art, modeling environments, animating characters, writing music, designing UI... everything. Just like Skyway, this was a one-man mission. And it's tiring.
Many times over the past year I've wanted to give up and start something new. Many times I've wanted to cut corners or find a way to salvage what I had. But I didn't want my work to be for nothing. I've canceled too many projects and left so much unfinished in my early days of game development. I stuck with it. I knew from the beginning that it would be a huge challenge in terms of content creation. The programming and ideas were all things I easily figured out, but when it came to making the *content*... it was a huge strain.
I had to write several hundred pages of story, which in itself was already too much for me to handle. Then I had to insert that story into the game, which isn't just a copy-paste job. Every line needs animations, camera angles, visual effects, audio cues, and more. Even things like changing the text speed when someone speaks with an exclamation had to be done manually. But it's done. It's finally over. I can't stress enough how much work went into every part of this game, yet there are still things I felt didn't turn out that well. Overall, this is more than expected this game to be. Yet at the same it doesn't feel like enough. Cut mechanics, rushed animations, and an abridged section of the game are all sacrifices I've made to have this release on time. But in my opinion, it's way better to have something finished and as polished as possible than to have something that expands out of proportion and never releases.
In the end, this is still an indie title by a random developer most people have probably never heard of. Some of the characters are under-designed, some of the levels lack detail, and some of the story is contrived and lacks subtext. But at the same time, I feel that the puzzles and situations are well thought out, some of the characters have a real charm, and the close-knit connection to everything ties the game together for a consistent experience. In the end, I'm proud of how much I've improved from Skyway, and that's all I can really ask of myself. As always, I'm very transparent about what my games are. This is a Visual Novel at heart, and the graphics and writing quality are clearly displayed in my trailers and screenshots. I've honestly pushed my own limits for this project, and I wasn't able to achieve the same polish a AAA team could put in for something like Ace Attorney. But that's okay. I'm not a AAA team. I'm just myself.
No matter how much I've wanted this game to be something else (there's plenty of things to improve on) this is really the limit of what I could've accomplished in the past year. Considering all the issues I've had in my personal life recently, this game has almost made things worse. Every day I would just come back to this project, working endlessly to make it better. It would be my creative release, but also my horrifying chore. I've known from the start how much work this project would need, but I underestimated how much I can deal with at one time. I didn't plan for everything to hit me at once. I'm sorry if that was a little personal, but that's gist of what I've put into this game. I think some of that stress shows in my work, and in the future I can look back and remember these times.
But enough about that. I've learned a lot and I've already got ideas for my next projects. In the future I plan to make projects that are more manageable and that focus on quality of content instead of amount of content. But I'm glad I at least tried to make something like this. Burden of Proof should feature over 15 hours of story to play through, and plenty of challenging puzzles; a far cry from Skyway's 2 hour campaign and severe lack of characters.
I think the game really shines when the player gets interested in trying to understand the crime scene during the court sections. And I think there are some great character moments and fun little Easter Eggs that players will enjoy. There are plenty of references to my previous games, and I can't wait for players to really explore the world I've been building.
Well, this really turned into a development post instead of an announcement... but that's okay. Burden of Proof has entered the scene, and it'll be releasing in just a few weeks. I'll update this page soon with the Steam page link and more details on what the game is about. You can follow me on Twitter to keep up with development! And you can watch the trailers on my YouTube channel or right here on IndieDB. Thanks!