It's been a while since we've updated here, partly because of secrets, partly because of some side work (It's Hard to Be A Cube - Itch.io), but also because of the busyness of life. Still, we are working hard on Proof, and its no small task. As well as being the biggest project we've ever attempted, Proof is the longest (continuous) running project we've worked on (although we've taken a couple of weeks off to work on a little flash game, mentioned above). Today, I'd like to show off a cinematic effect we've been working on for one of the cutscenes: the 3D scene. Here's an example (better version on GfyCat):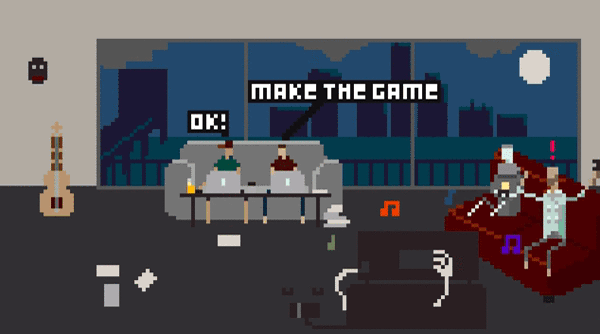 The scene is drawn in multiple layers, which then move in parallax, so the layering is more clear. Not that hard to do! The tricky part is drawing the scenes. This one was put together fairly quickly, but the others took far longer, being more complex and frankly, better quality. There are a few of these in the game, for one very special scene.
We also have some other images to share, from the latest area of the game: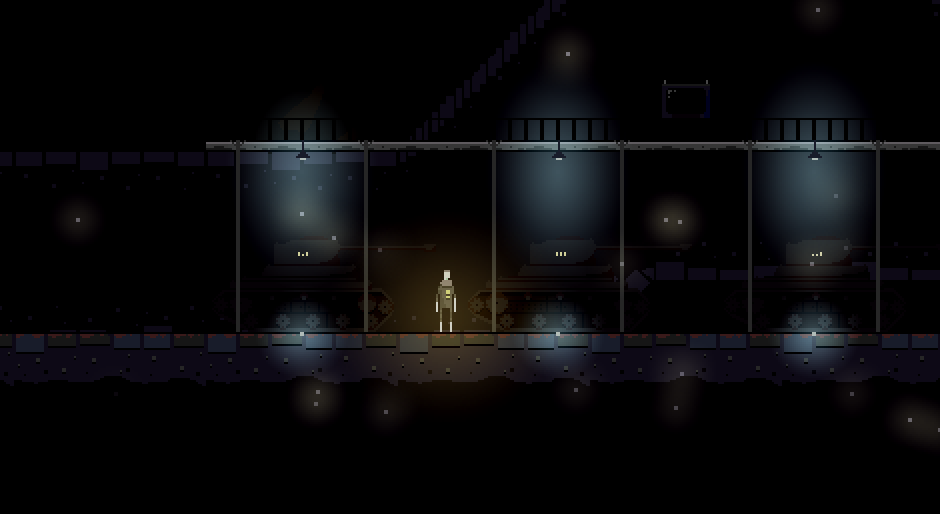 The room I'm working on right now, just for a nice ambient shot.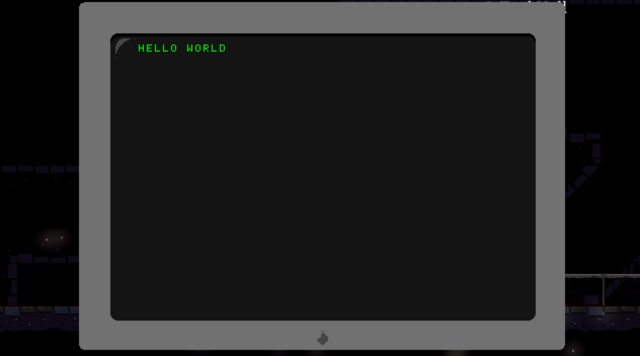 This is the core of a computer system mechanic, where information will be accessible to the player.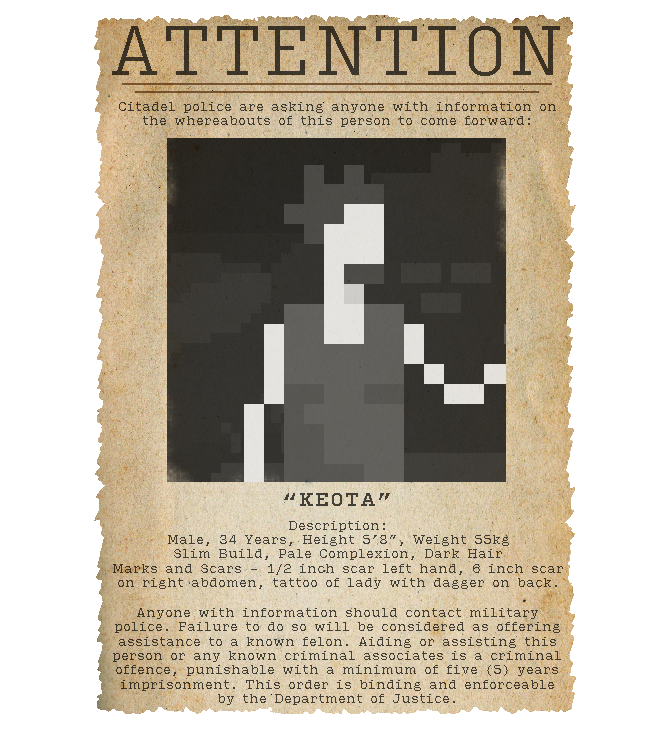 Finally, here's something very different. We've got loads of different documents scattered throughout the game, so make of this what you will.
One of the big differences between Proof and other projects we've worked on, is the world-building of Proof: Proof takes place in a entire world, with a full backstory. Instead of creating a stand-alone game, we wanted Proof to be one episode in an entire history, and let the world seep into the game naturally. While this is perhaps not the most efficient way to do things, the way the story is told in Proof benefits from this approach, and the game has a depth that is missed in many other projects. We'll talk more about this world-building in coming posts, especially as the game enters the final stages of development.
We'd like to thank everyone for their ongoing support of Proof, our friends and family for pretending to be impressed when we talk about the game, and to everyone who has posted on the devlog or emailed us; your kind words mean a lot. Looking ahead, the next year will hold the final push to completion, and with any luck we will be Greenlighting the game in the coming months! Thanks again everyone, and watch this space!
For those interested, here is a gif of It's Hard to Be A Cube - out now on Itch.io: