Hello!
Every Friday we're going to post a short article on our week's progress along with some new images and/or video to go along with it.
So this week at TouchTilt we were working on a whole bunch of cool stuff for Buildanauts - at the same time! Jeremy was busy coding mostly animations we received from our talented animator to work with gameplay actions and I was working on the pre-alpha, Kickstarter/Greenlight launch trailer and some texture work. Some of those animations that we had finished were: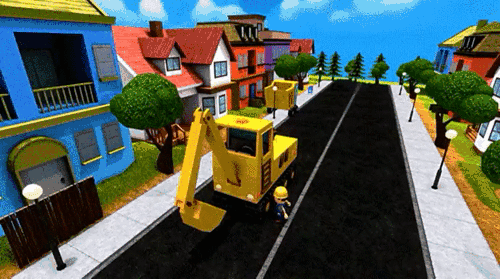 1. Climbing into trucks
Because our trucks are different heights, we needed slightly different animations and timing for each. Our trucks are rigged with bones so it was also timing the door joint to open at just the right time and then triggering the sitting animation.
2. Climbing terrain
This one didn't take too long to implement. In this case we factored in the character controller, raycasting for the surface and height to trigger the animations.
Other animations we had finished but not necessarily integrated yet were:
Shovel Digging
Jackhammering
More idle states
Hammering
Pickaxe
Waving
Driving
And many more.
Next week we'll have the trailer ready to launch mid-week most likely. The next thing we may tackle is hill angle to work with sloped roads and sidewalks that you build.
Cheers!
Shane & Jeremy
Steam Greenlight Concepts: Steamcommunity.com
Kickstarter Sneak Peek Preview: Kickstarter.com
IndieDB: Indiedb.com
TouchTilt Games: Touchtilt.com
Twitter: Twitter.com
Facebook: Facebook.com