Hello!
First of all we just wanted to let you all know that are Kickstarter/Steam launch is just around the corner, coming this Tuesday. Just about everything is set to go, including a revised trailer with some new additions to it. So check it out Tuesday morning around 9am EST, we'll be the ones with the brightly yellow-coloured plastic safety hats.
Secondly we have some new animated GIFS for your visual pleasure.
Here's a looping promo banner we may or may not use for the Greenlight picture. I had some problems with the jaggedness of Steam's GIF scaling so we may opt for just a static shot ;)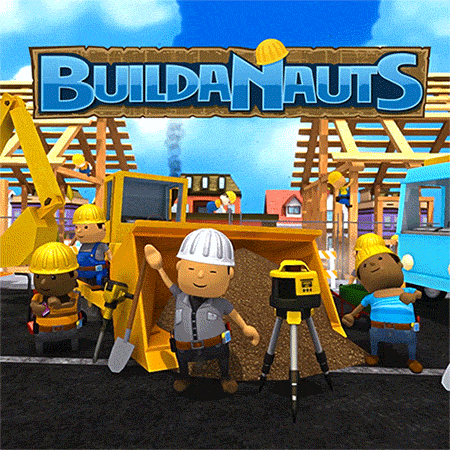 This is a hole I partly terraformed with the mouse cursor, dug with the shovel and the excavator.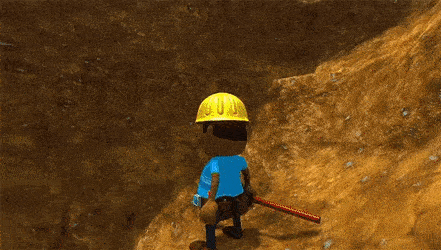 A quick loop of visiting your townsfolk and seeing their expectations. This is an early look and will contain a lot more as we progress in development. Meeting their needs or not meeting them will directly affect your popularity and merit in the game, too.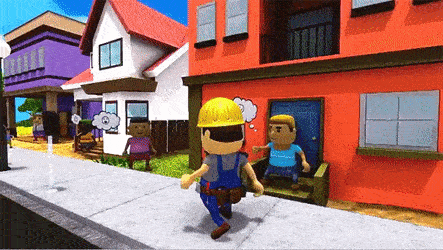 Thirdly, this week Jeremy tackled traffic. No, not traffic on the way to work, rather in Buildanauts. We'll have variables that consider traffic density as your town grows. Some of those variables might be: population (obviously), your merit or perhaps how much roadway you've built. You'll see in our new trailer this Tuesday a glimpse of the traffic system as you build roads. As far as performance goes, the cars won't be too self aware due to the potential complexity of how your town could get. So we'll allow for vehicle self-awareness with other vehicles, yourself and other townsfolk, and some basic physics, but that's pretty much it until we can get further along in development and see if we can do more with the traffic.
Jeremy basically created paths and nodes for the vehicles to follow, and boy where there ever a lot of paths. If you think about it, each different type of road piece you place - whether it be a straight, turn (left and right), 4-way intersection or 3-way intersection, has to coincide with path rules that tell the cars every which way they can travel. The easiest way for Jeremy to build this was to first draw all these pieces with paths on paper and cut them out, then play with them like a puzzle. This method saves a lot of time before you go and hop on the keyboard.
For myself I was pretty busy with getting the Kickstarter and Greenlight campaigns ready. I tell you if you've never done a Kickstarter before, it's a lot of work!
Well that's it for this week. Again please check us out on Kickstarter and Greenlight coming this Tuesday morning. :)
Cheers!
Shane & Jeremy
TTG