I've spent today (the only day I have to do enough code to fix anything) doing some bugfixes and preparing for AI.
From the last update the XYZ co-ords seemed a little, too happy. For some reason they didn't work, I've gotten that fixed.
Stairs still proved a bit tricky to get up in some cases, thats been sorted too.
Crouching mode has been added, though not exactly smooth it works.
Being able to rotate the camera all the way round forever and ever has been fixed. (Hence the Cam X on the display).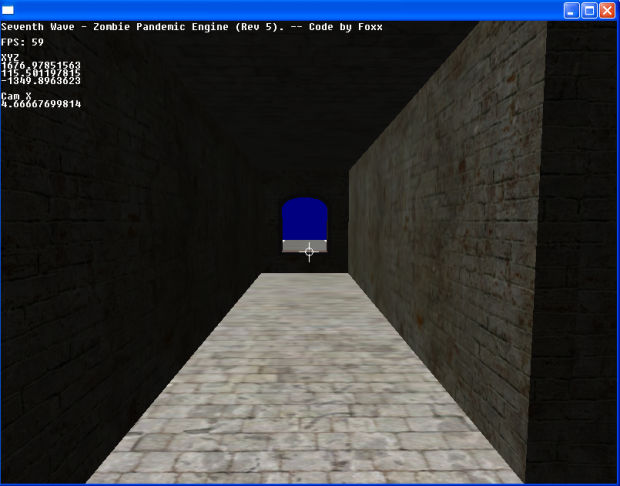 Another of my brilliant test maps there, but it does show everything is working well. This means we can start getting levels setup and position objects and all the required settings for the AI now once we have our maps.
Next week I will be adding a HUD, which should contain Health, Ammo, Current Round, Points and various other little things that will be of help to you while you trying to get to the top floor of an office block to get to a heli...
Concept for the HUD:


My drawings are great. No question.
GeneralBert should be uploading some new images of the map soon too :)