To celebrate continued development and the launch of Clay War's Mod DB page, I thought I would post a behind the scenes look at how the clay sculptures in this game go from model, to photography, to editing, to the final game.
Clay War uses real clay models for its graphics, but it also uses a tiling/decal system which basically means that each stage is composed of many smaller models that are photographed individually and then put on screen. Yes, we could put together entire scenes and photograph them as a single unit, but that would take longer, use more memory, and would limit the reuse of objects. With the current tiling/decal system we can reuse an object as many times as we want, and adjust stage layout without going back to photography. It even allows for potential features like user-created maps. So how does an object go from clay to game graphics? It's not as simple as you may think.
The first step is the most obvious one; we have to sculpt all the objects for a scene out of clay. We are using WED clay, which is a water based clay with additives to slow drying time. Since these are background props that don't need to move, allowing the clay to dry out is just fine. The following is a picture of some of the props from Dr. Jack's stage. Notice that they aren't scaled correctly to each other, or colored. We'll fix that later.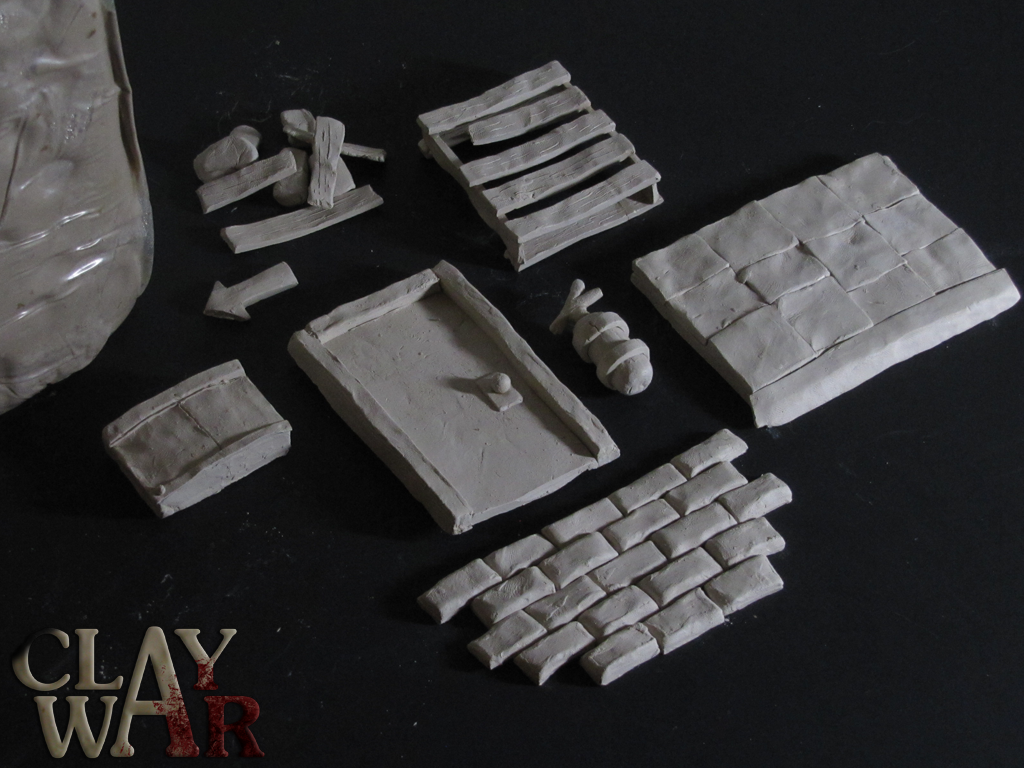 Upper left to lower right: Bag of WED clay, rubble, shipping pallet, sign arrow, xray box, door, fire extinguisher, floor, wall texture.
Once the models are dry and any gluing is done that needs to be done (if the model consists of many smaller pieces, such as the pallet), they're taken to the black background to be photographed with a digital camera. Lighting comes from a single source in an otherwise dark room, providing consistent shadows across all the models. Photographs are taken with several aperture settings, allowing us to choose which one looks best for the particular model given its size and the texture we're going for. Here's an example of the fire extinguisher being photographed with 4 different setting: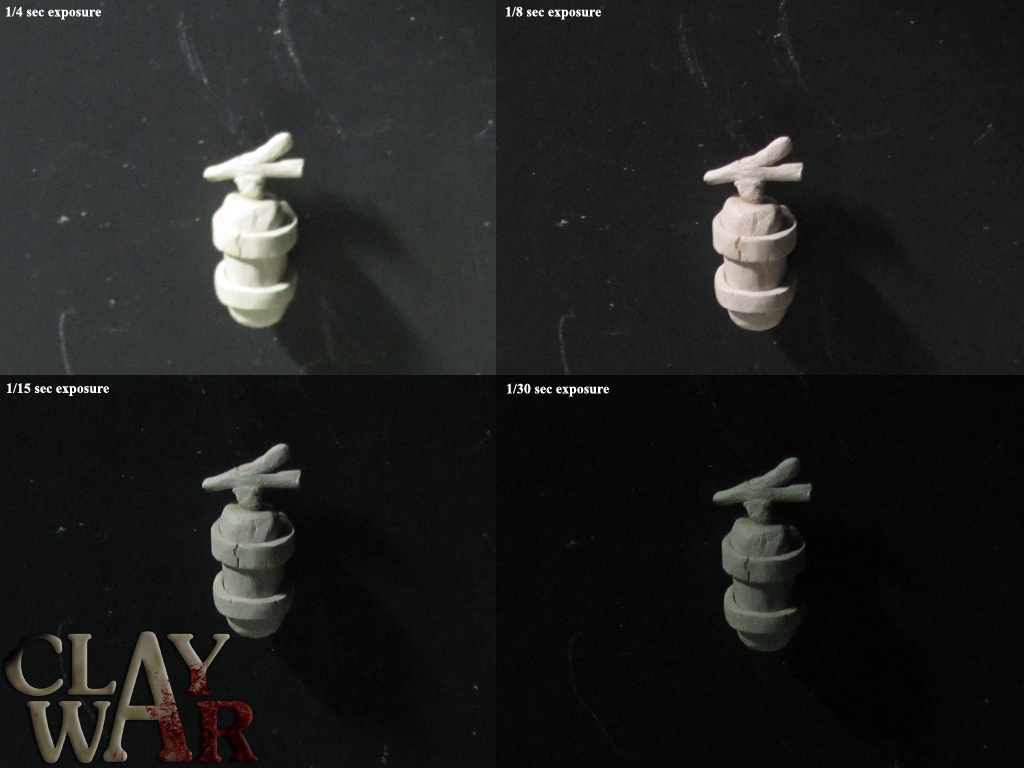 The lower left version looks best for this particular model, so we continue to work with that one.
Now that we have a good photograph of the model to use, we need to prep it for the game world. The first thing to do is crop out the background, as you can see in the image below. Then, any flaws in the model are fixed up. WED clay has a tendency to get extremely brittle once it's dry, so a crack here or there in the thinner portions is not uncommon unfortunately. They can usually be fixed with glue or in post processing like with this particular one. From there it starts getting prepped to interact with the rest of the world by adding back in the shadow behind it. Finally, the model gets a digital coat of paint. We opted for digitally painting the models because it's been faster so far and we can change the color of models easily to match any given map color scheme.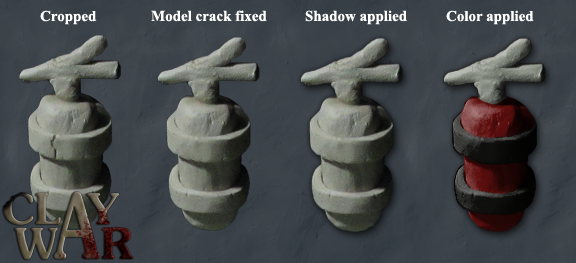 Finally, the model is scaled to correctly fit to the scene and added. The finished fire extinguisher can be seen to the left of the door: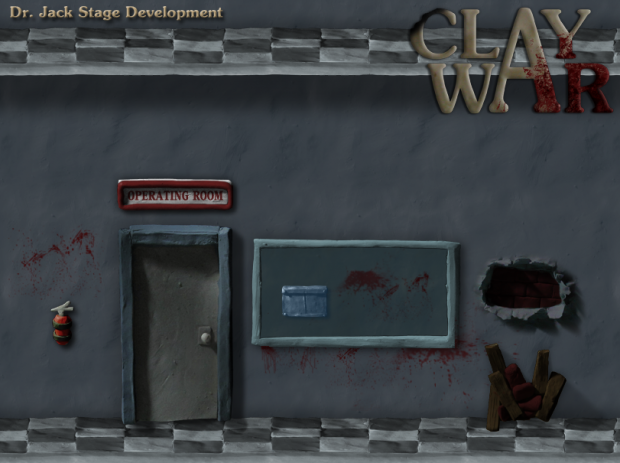 Thanks for reading! Be sure to set to watch this project, since progress is moving rather quickly.