Ladies and gentlemen.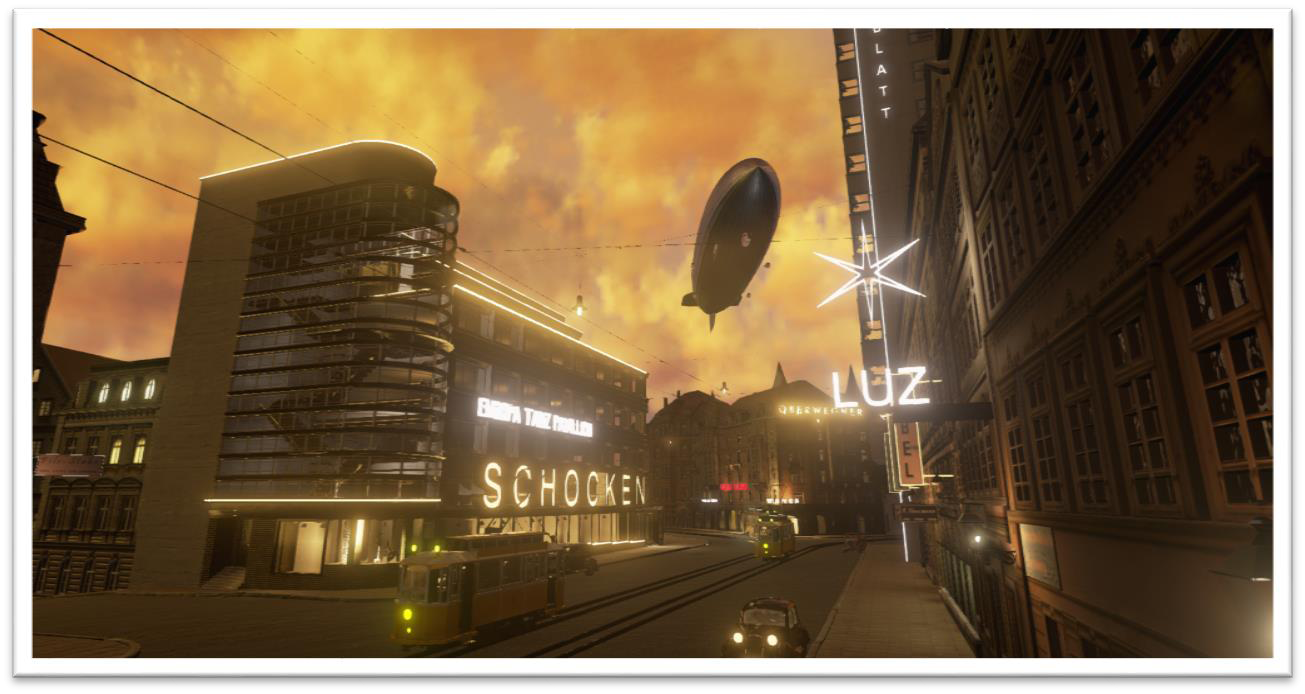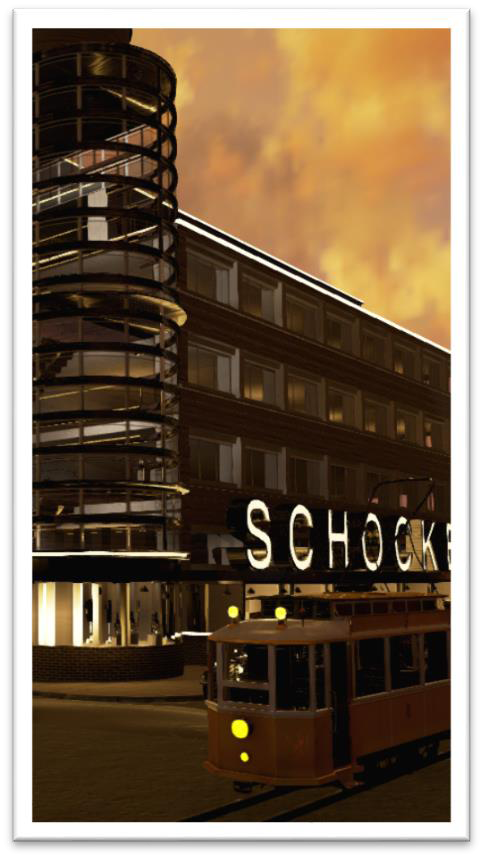 It's us – and we've got news for you!
After our announced time-off in January, we spent the past six weeks converting one of our favorite scenarios for UE4 – the "Stuttgart"-Scene, which mixes Art Déco / Bauhaus with centuries-old architecture, neon lights with gas lamps and old fashioned trams with streamline cars.
This was a huge step for us, because it meant many things at the same time:
- Our workflow for UE4 is now pretty much optimized.
- We've got our own infrastructure back – using a "perforce" system to synchronize our work in UE4 with an integrated file management software
- Thanks to trueSKY, the skybox you're seeing isn't just a static image. In fact, it's a dynamic sky system allowing us, if we want that, to create day and night cycles and all sorts of fancy effects, including clouds, precipication, lighting, fog and so on.
-
- We've begun to implement both a layer-based vertex paint system to create diverse and non-repetitive materials
- And we've figured out how to properly use decals in Unreal Engine 4.
- Also, it meant that we could experiment a little bit with driveable vehicles, but more on that later (and in a separate IndieDB-article).

Another probably quite interesting thing is the fact that we finally found the courage to pick up our design document after many, many years, and update it with the latest information on Zeitgeist. We will try to put a version for the public online soon.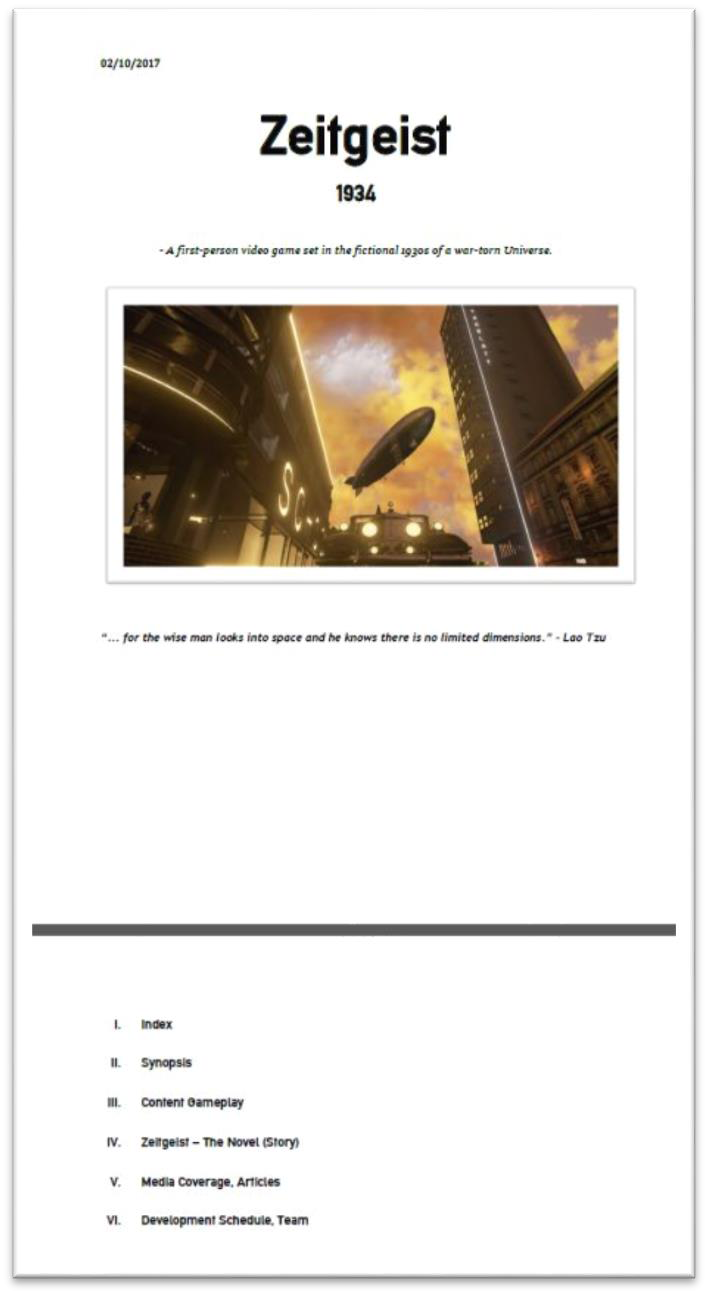 The "Stuttgart" scene is featuring both the "Tagblatt-Turm", an early highrise building from 1928, and the "Schocken" department store (which actually survived the second world war - only to be torn down in 1960…)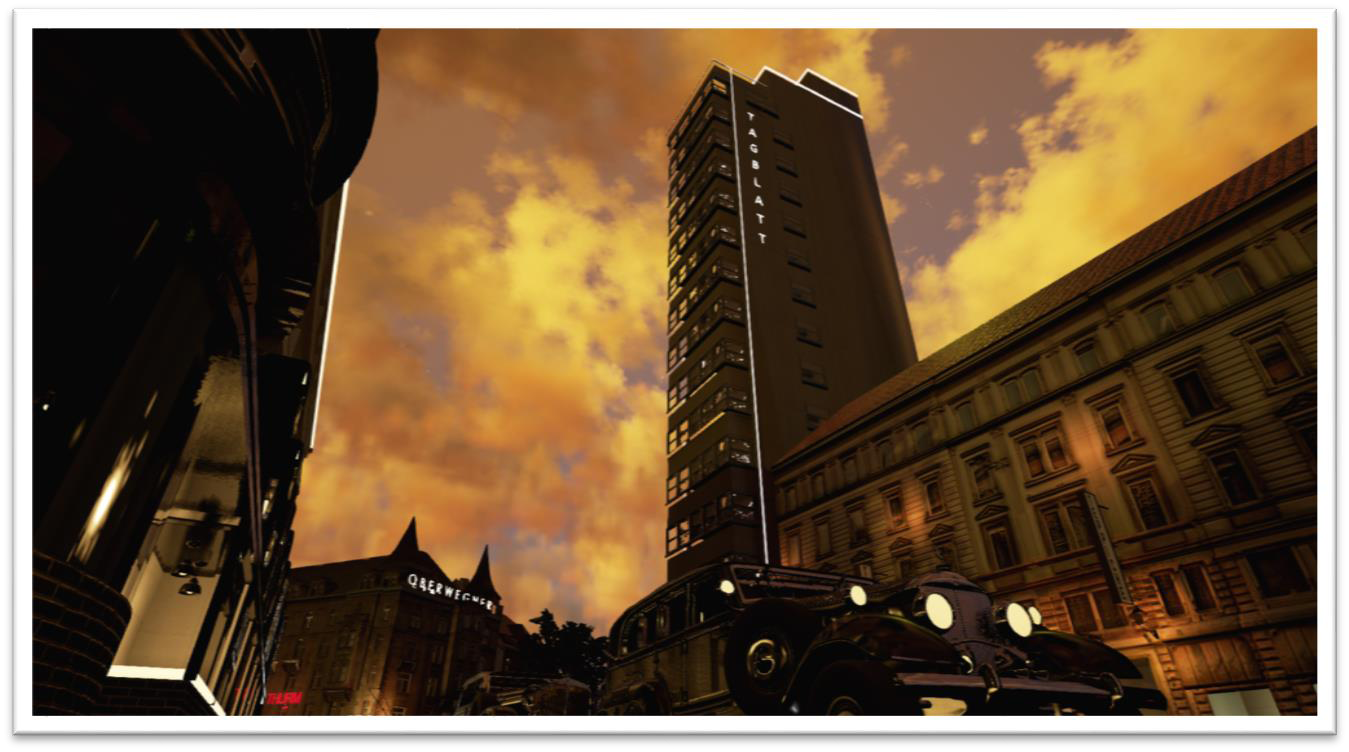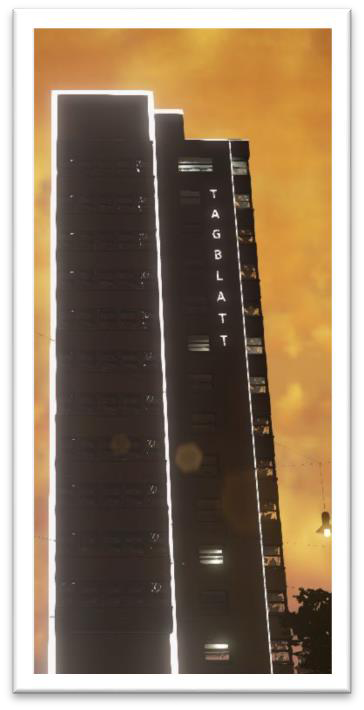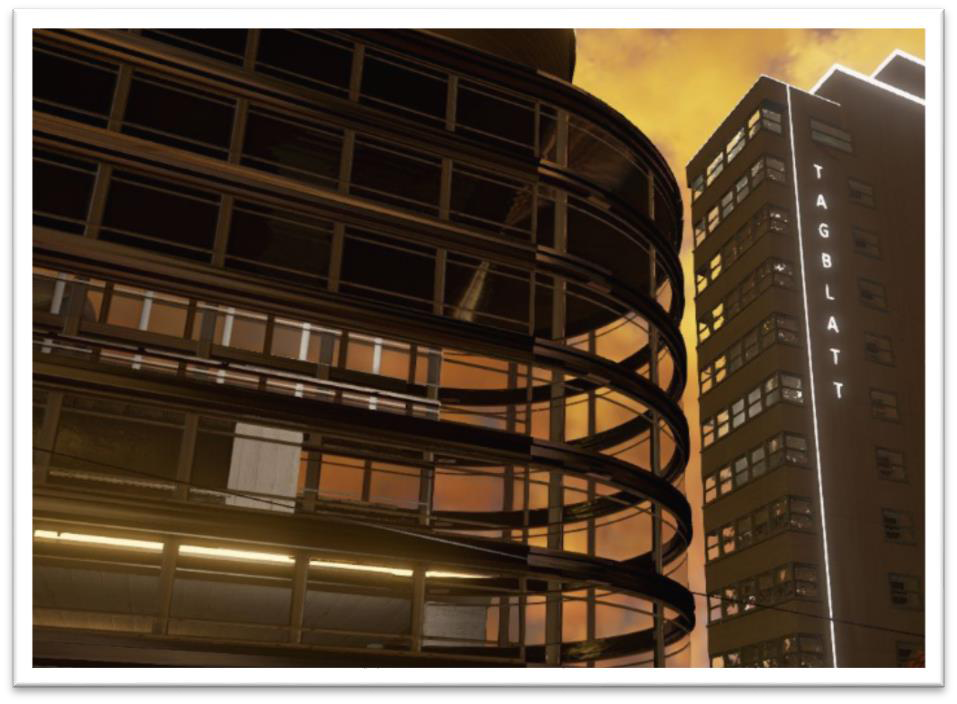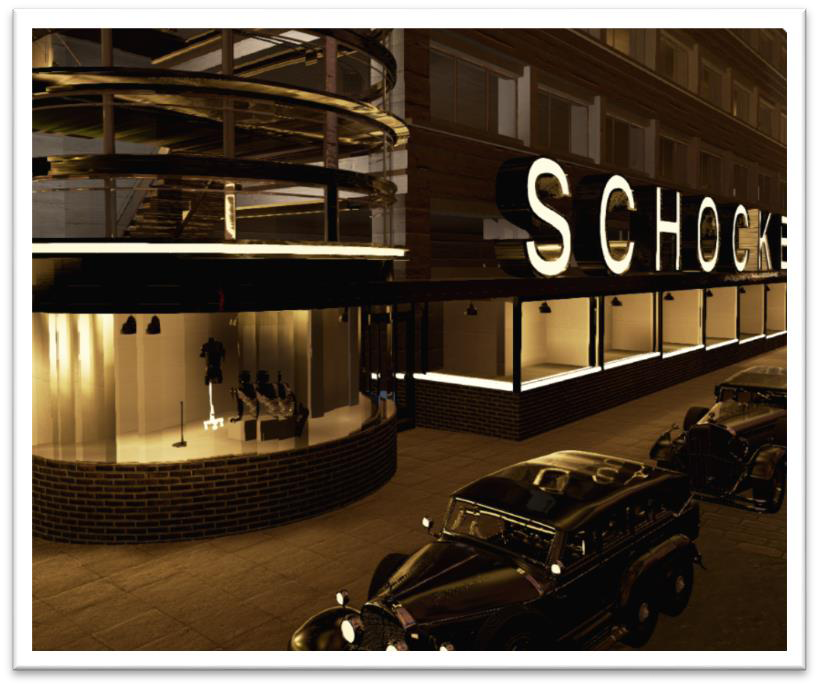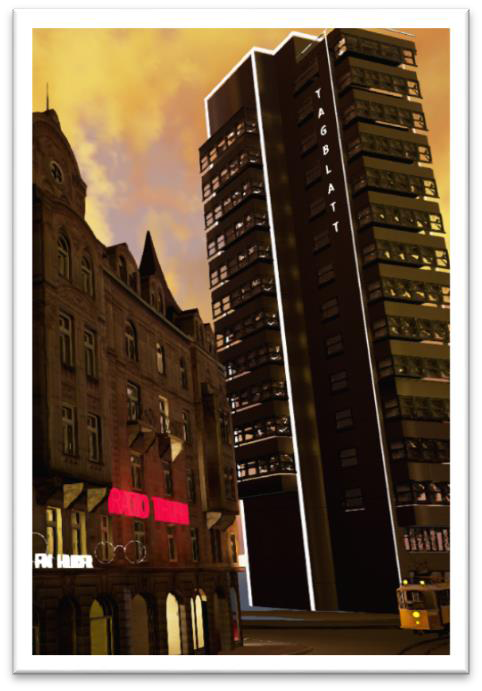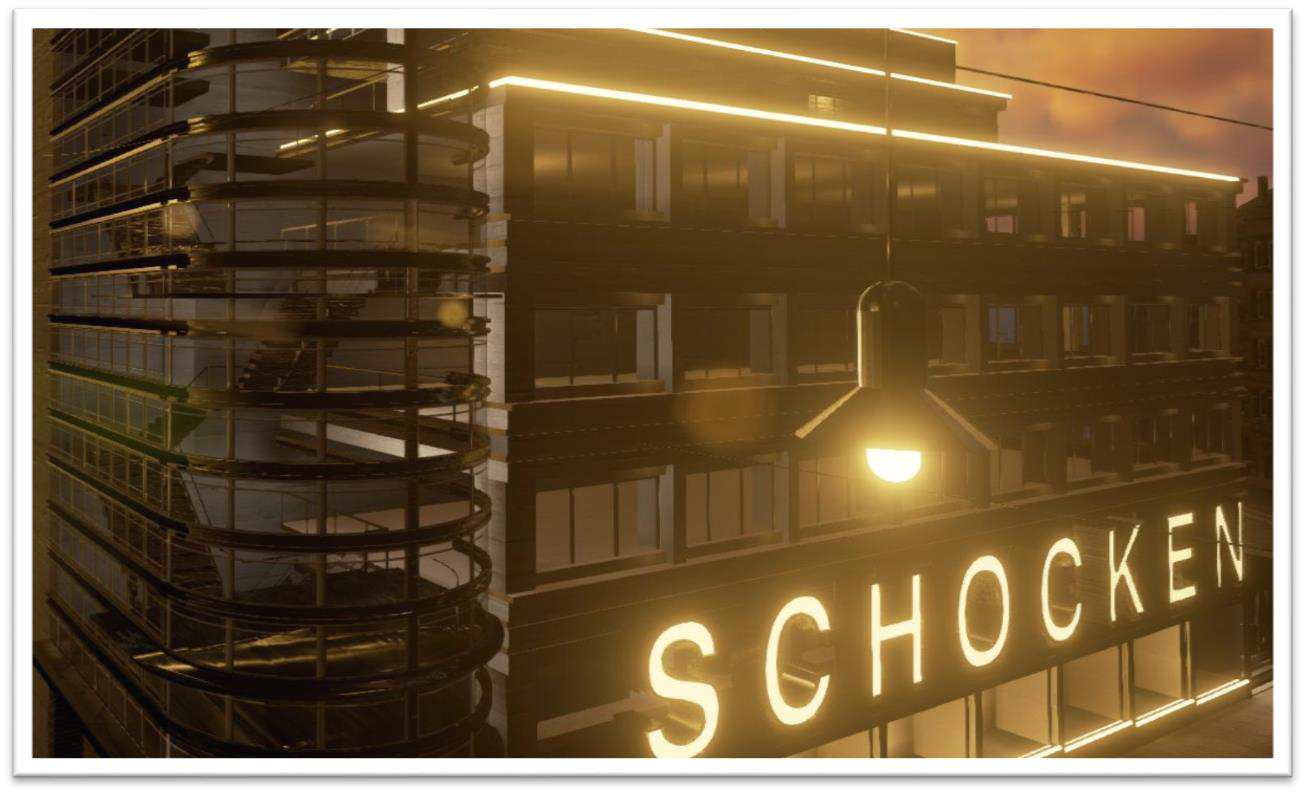 We hope that these screenshots did bring some tiny smiles to your faces – they certainly did for us, and we're very much looking forward to the next articles which will feature some more "behind the scenes" material and, probably, a tutorial explaining the Maya to UE4 pipeline.
So long & stay tuned,
- Zeitgeist