#9 - Assault Rifle
Hello Brick It Fans! We want to welcome you to our 9th official news.
Assault Rifle
In todays news we are proud to present you one of our weapons.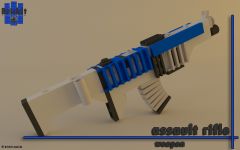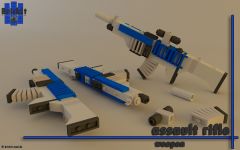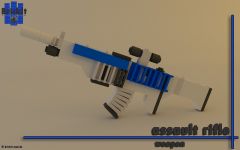 Not only is there a little render, but also a short video clip. It features some ingame shots of the assault rifle. Just watch the video and convince yourself!
You can also download this video in our download section.
YouTube Channel
Brick It also has its own Channel on Youtube, in which we store all our video material. Even though the amount of material is still quite consise, we always try to add new clips. Just take a look at the Brick It Channel and leave a comment!
That's it from us for today
Bye Bye
Your Brick It Team
Related Links:
- Brick It homepage
- forum
- assault rifle gallery
- YouTube channel
- video download