Hello everyone!
In this post I want to talk about some smaller features, which have been added to the game alongside the new positioning system. I've also uploaded a new video (I can't believe that it's almost half a year since I created the last one):
In the first part of the video, you can see the new positioning system in action. Since the last video was from September 2014, this is also the first one that shows the new UI, which I further improved in the meantime.
The options menu has been expanded by a control section which gives more freedom for customization. In this section, you can select whether or not the camera moves if the mouse cursor reaches the border of the screen (which has been a requested feature, mentioned in a comment some time ago). Furthermore, you can now manually assign hotkeys for the tools/modes in the game.
At the top of the options menu, I've added an option to reset the singleplayer-progress. If you press the "reset" button, a confirmation box will pop up. Such message- and confirmation-boxes have been added to various parts of the game (for example when deleting inventions or saving a game).
There will be more shortcuts and other requested options in the future, but for now, those are the most important ones.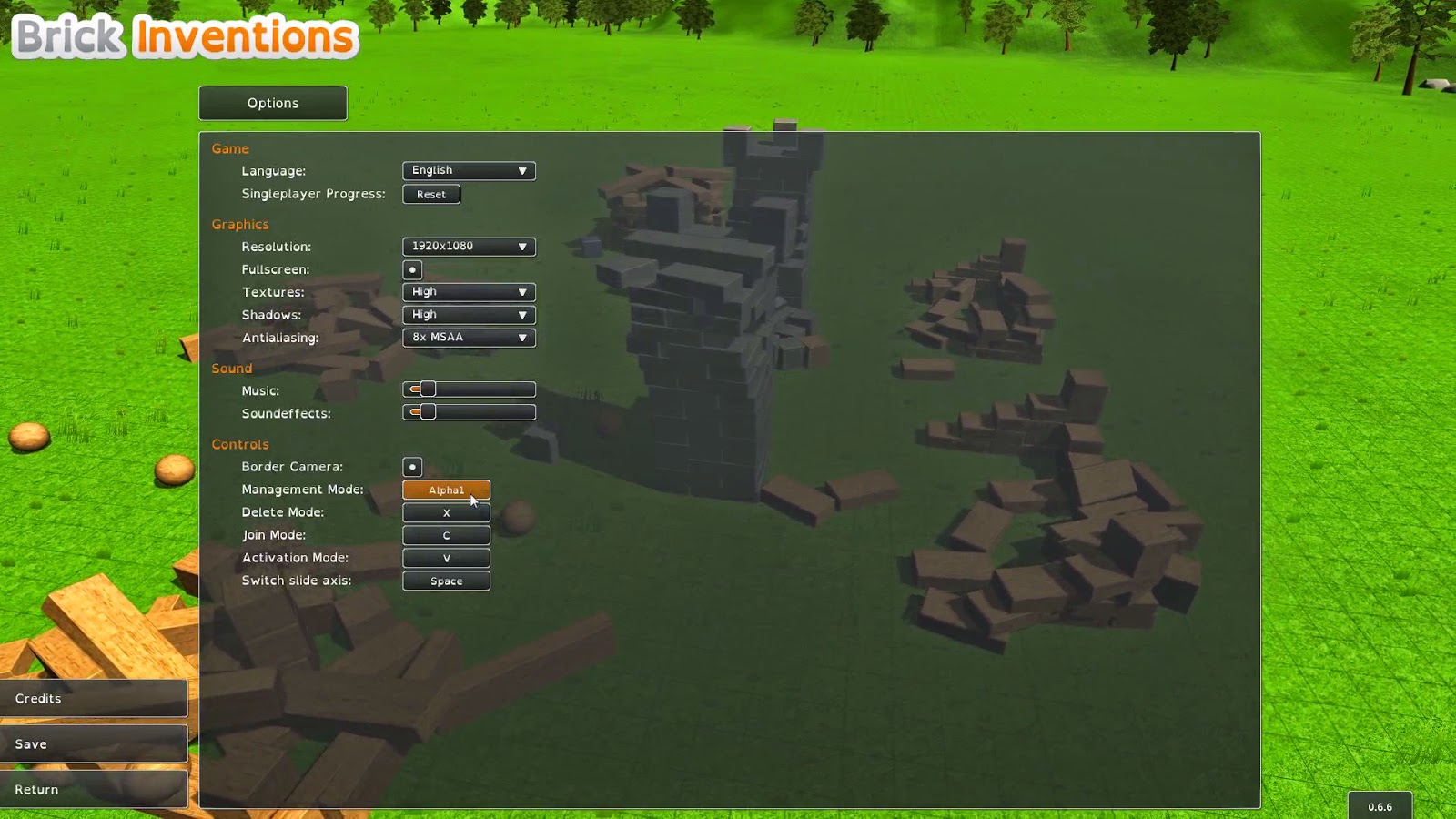 So what's happening right now?
I'm currently porting the game to Unity 5, which gives a huge boost in both performance and graphics. Unfortunately, some things got broken which have to be fixed. It will take some more time to finish the port but so far it's really impressive.
Besides that, I'm also creating a video about the new rocket block which is fully implemented in the game now. Some of you might already have noticed that the video above is in 60fps which I think looks really nice but I'm still not completely happy with the quality. I've experimented quite a bit for this video and will try to further improve the quality in the next one. Unfortunately, I'm quite busy at the moment so I hope that I can complete the video and get it on YouTube next week.
That's all for now, if you have any feedback or ideas about how to make the game better, don't hesitate to write a comment below :)