Hello!
Today we will bring you some very great news! We have recently published BB2 on Greenlight, and tomorrow Closed Alpha will go live! We also want to thank everybody who was on the stream today, and we hope you will enjoy BrainBread 2. And don't forget to vote us on Greenlight guys! ;)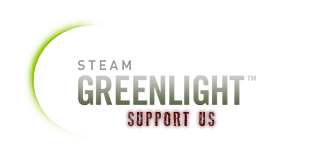 ChangeLog
2.8a
Fixed a bug which would store bots to the global scoreboard for the map.
Fixed more tracing issues in the zombie spawn volume.
Added new ammo entities ammo_slugs & ammo_beretta
Hopefully fixed the flashlight to direct from the flashlight attachment on the gun (server side)
Added USE capabilities to the military npcs, they should now be able to open doors and what not.
Fixed weapon & item respawn times.
Minor updates in the FGD. (new ammo ents + weps, etc.)
2.7a
Fixed a bug which allowed zombies to pickup weapons after the pickup sys got fixed.
Fred now finally runs
Every client now sends a message to the server when choosing a player model, the server checks if it exist (the model) and precaches it if so and allows you to use it. In other terms, any model can be used and added during gameplay.
Military npc's now has one grenade by default
The flashlight origin now directs from an attachment on the gun both server & client side. ( this origin will be used for attachments to the gun such as a flashlight, laser sight and what not. )
Fixed an issue in enabling & disabling player spawns. No input was accepted.
Minor bug fixes in the Remington's code & sounds.
Fixed some issues in the weapon damage system
Added the sawed-off, it's now working fully! Also the double shot does double damage now.
Fixed some tracing bugs in the zombie volume and some other minor issues
Fixed an issue where the briefcase icon wouldn't get removed.
Fixed the zombie limit counter, it wouldn't update the counter if using ent_remove / ent_remove_all
Fixed an issue when spawning, it wouldn't spawn in the desired point if there were an entity about 128 units around it (radius)
Fixed some animation issues in the sawed-off!