Bounty - DevLog - Update 17
In this update, we have a couple of things for you including more enemies, gun mechanics, environment changes, and game mechanics in general. Lets get into it. Welcome back to the world of Bounty.
First, We have a new little creature. They are called Poppers. They were given this name because they have a tendency to run up to you and explode. They do considerable damage to low level players but will serve to be more of a nuisance to higher level players. They are easy to kill but usally travel in packs so they are not to be taken lightly.
Secondly. we have another enemy, Codename Needles. Needles is another enemy to look out for. He uses his hands and feet to impale his enemies. He puts out a lot of damage and can take quite a bit as well.

We have been hard at work to incorporate some of the awesome ideas that we have for Bounty. First off, we are going to have full gun customization. This will mean that the player can customize thier gun to fit thier playstyle more than before. Before this, you could only change the end barrel and sight on the gun. With the new system, you can change almost everything about the gun. You can change the magazine type, ammo type, sights, barrels, end barrel, grip, side barrel, stock. and trigger type. With this, we hope to have the player find a setup that works with how they play and maximize on that. Check it out in the video below.
We have now implemented a new way for players to maneuver around the world. Introducing the Grapple Magnet (Placeholder name). This will allow the player to shoot a magnet to a object and use another magnet to pull the character to the object. It still needs some more work to make it perfect but it works for now. Although, we do not have proper animations or the model for it yet, you can see the mechanics for it. demonstrated below.
Awhile back, we showed enemy looting or a form of it. In the past, we had loot that would fall out of the enemy when they died. This is a good way but its not the way that we want to go through with it. We want to go the route where the player has to walk up to the body and search the body to get what the enemy had on them. This will immerse the players in the game a little more. Its hard to search a body when you are being shot at. This makes you take out close enemies before looting dead enemies.


We dont have much to show you here but we have expanded on the environments that we have shown in the past. You will have to use your imagination a little but this part of the environment will eventually become a marketplace for the people of the world to shop and a place that you will come to get missions, buy parts and equipment, and may even chase enemies through.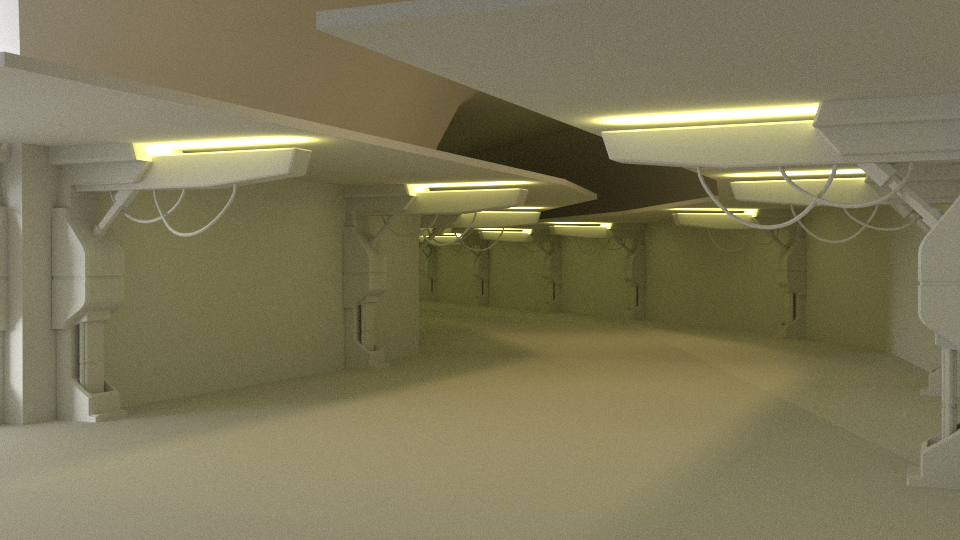 That is all for this week. We hope to see you back here next time for another update and we hope that you will continue to support us as continue to grow the world of Bounty.
If you want to see other models and characters for the game, go here.