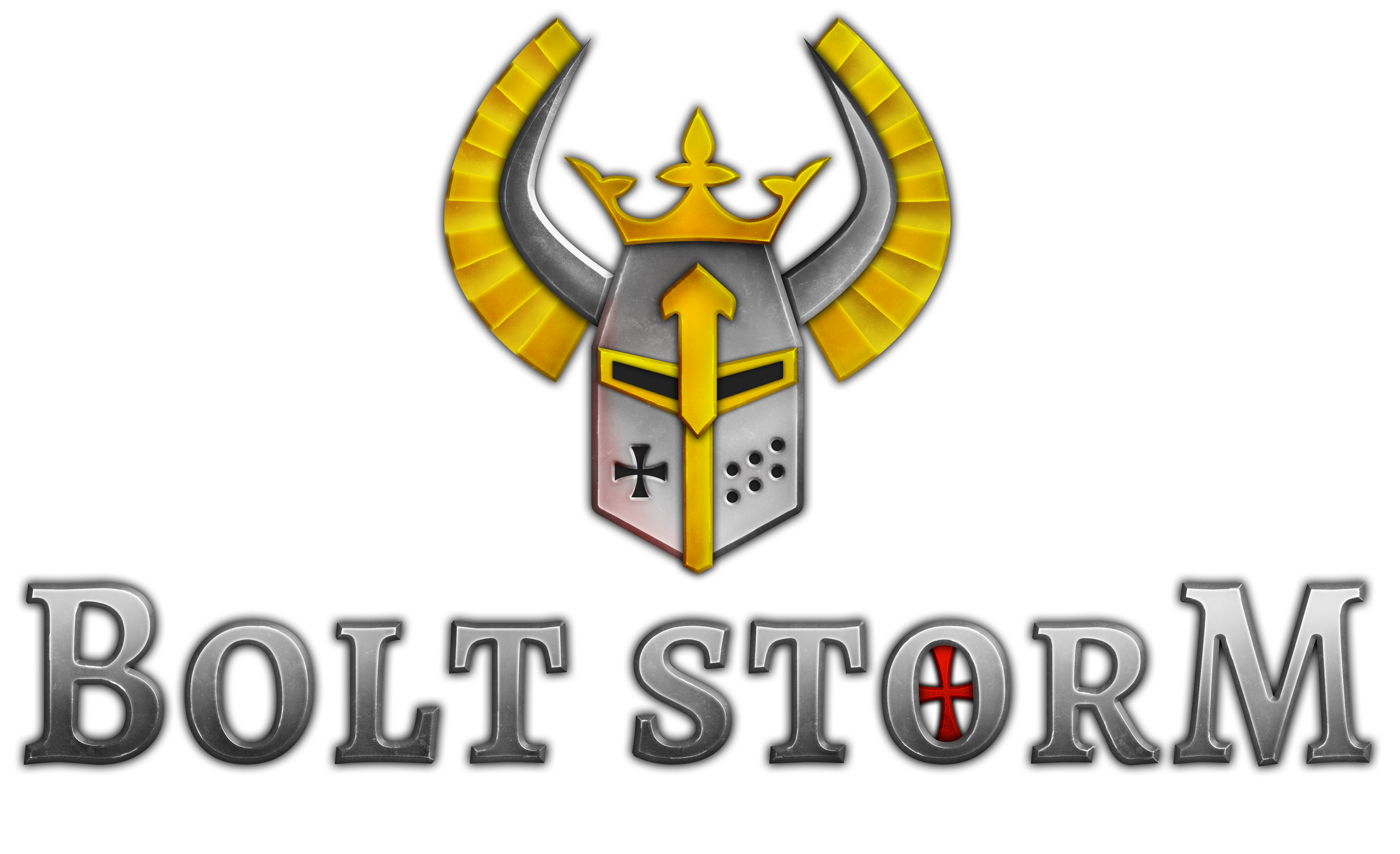 Bolt Storm Dev Update #2
We are back this #screenshotsaturday with another Bolt Storm update.
This time we're showing you our new environment.
---
For the past 10 weeks we have been revamping our environment and the lighting completely in Bolt Storm. You might have seen the way the environment looked before in one of our old screenshots, but now we'll show you how things changed in the following screenshots by our environment artist Simon Pardon.
Diversity in the environment:
Previously our environment was quite bland and boring in most cases and the lighting setup was quite dark and monotone. As a dungeon crawler, we had rooms that were very similar to each other and we saw this as a problem, as the players would go into similar rooms each time but we wanted to offer something more fresh.

As we started working on the new look, we came up with an idea to distinguish rooms from each other with different themes, and give the environment more unique look and flavor.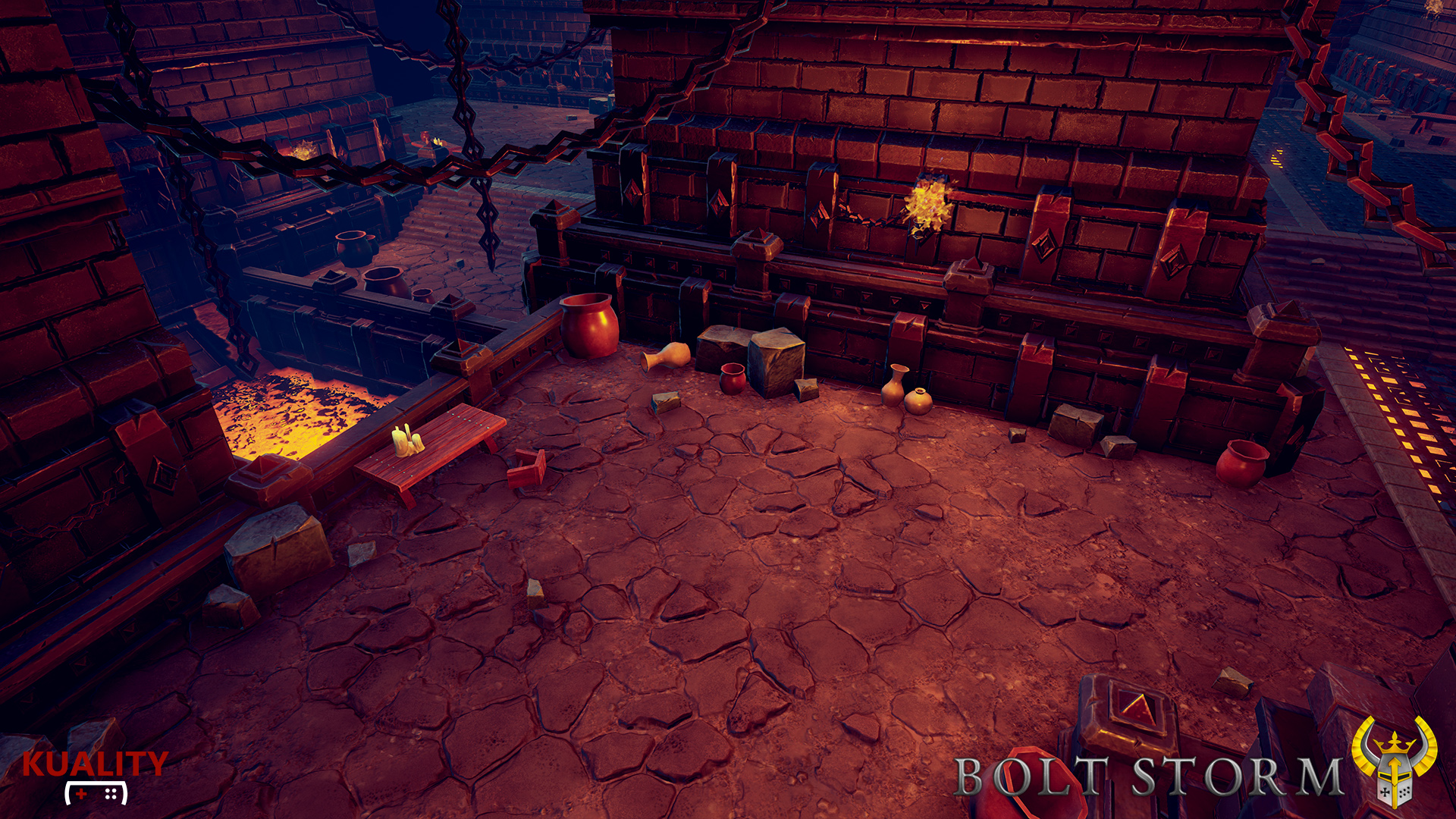 Deepest dungeon:
As we start off the game in the deepest dungeon where the King and his Army are trapped, we have to come up with areas that relate to this theme. In this case we took references from darker fantasy styles and environment like Morgues and Sewers. As the player progresses further into the game and moves upwards into the higher levels, the environment will change and become lighter. But for now in this example we have a sewer area: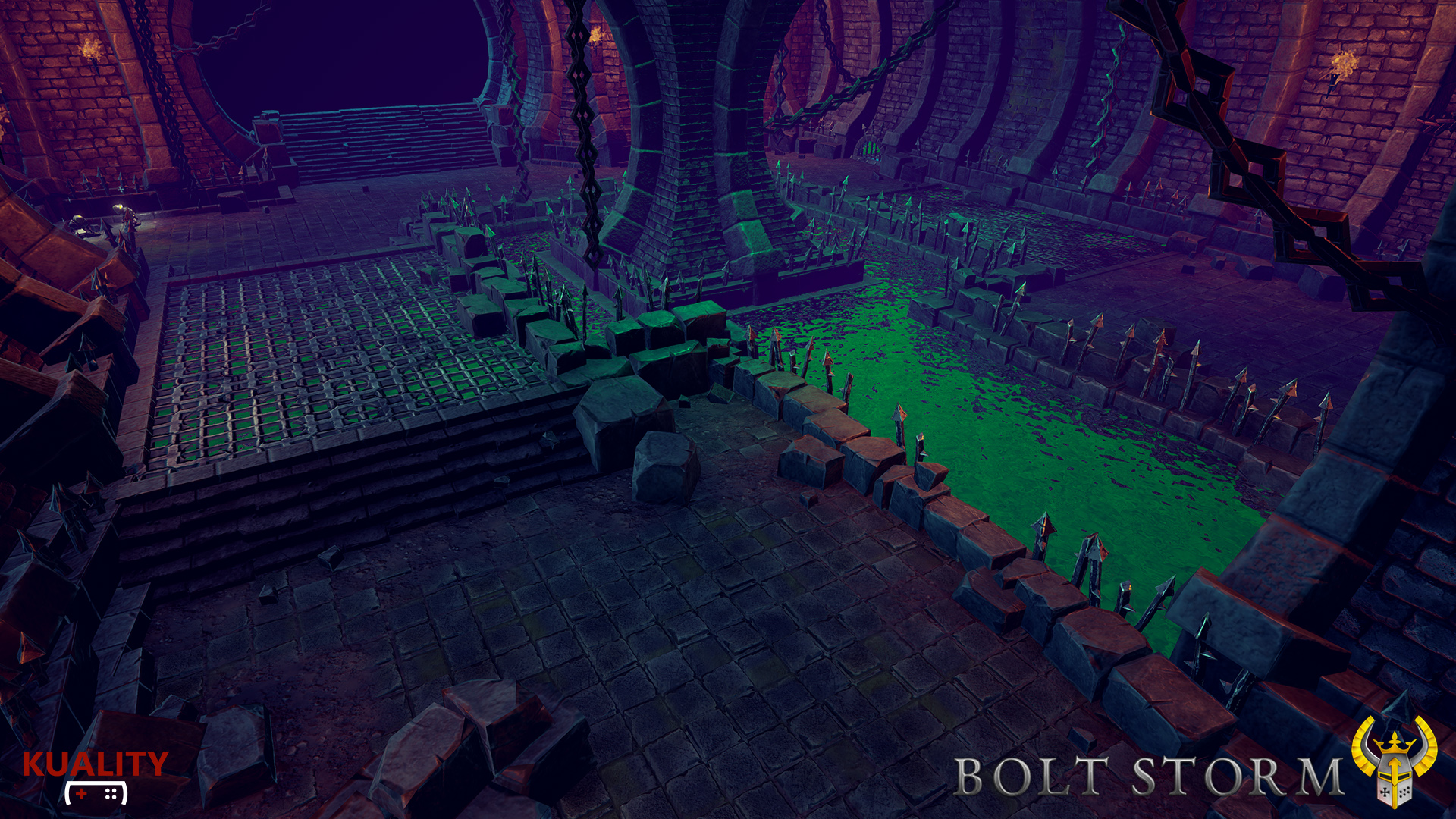 The way we make the props and the lighting also set the right mood and the feeling. In the following example we have the old castle area: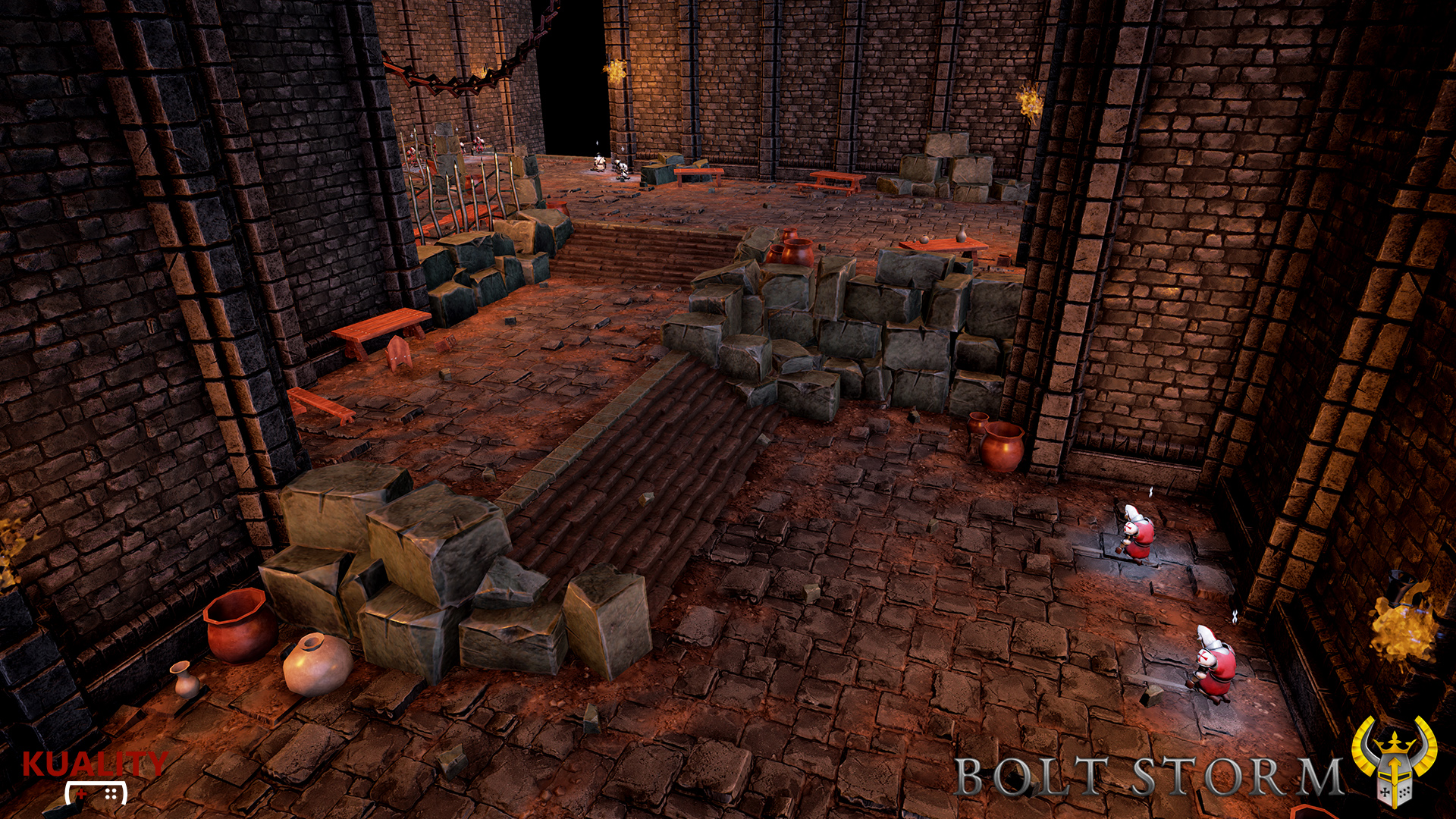 Environment and the gameplay:
For the gameplay purposes we try to keep our wide and open, to allow for the army combat that we have in the game. It is important that the player can move around with their army in the environment. Sometimes we also make us of choke points and more narrow areas for combat.
Another type of environment - the chapel: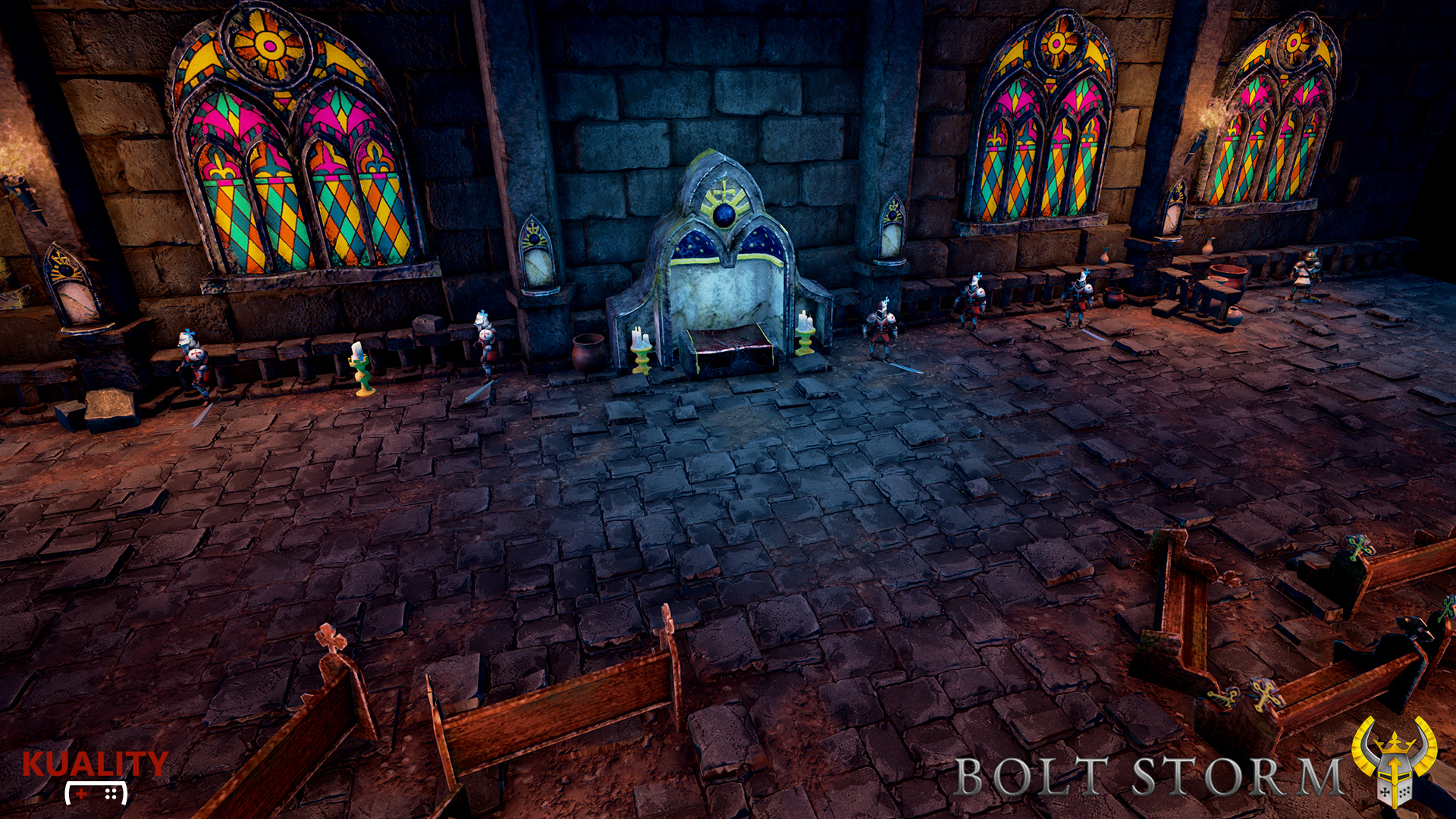 Materials and Textures:
Here are some screenshot and examples of materials and textures we use in the game. In order to produce high quality assets we make use of one of the best tools available out there - Allegorithmic's Substance software. The following materials were made by our environment artist in Substance Designer and we use these in production for other environment assets and props: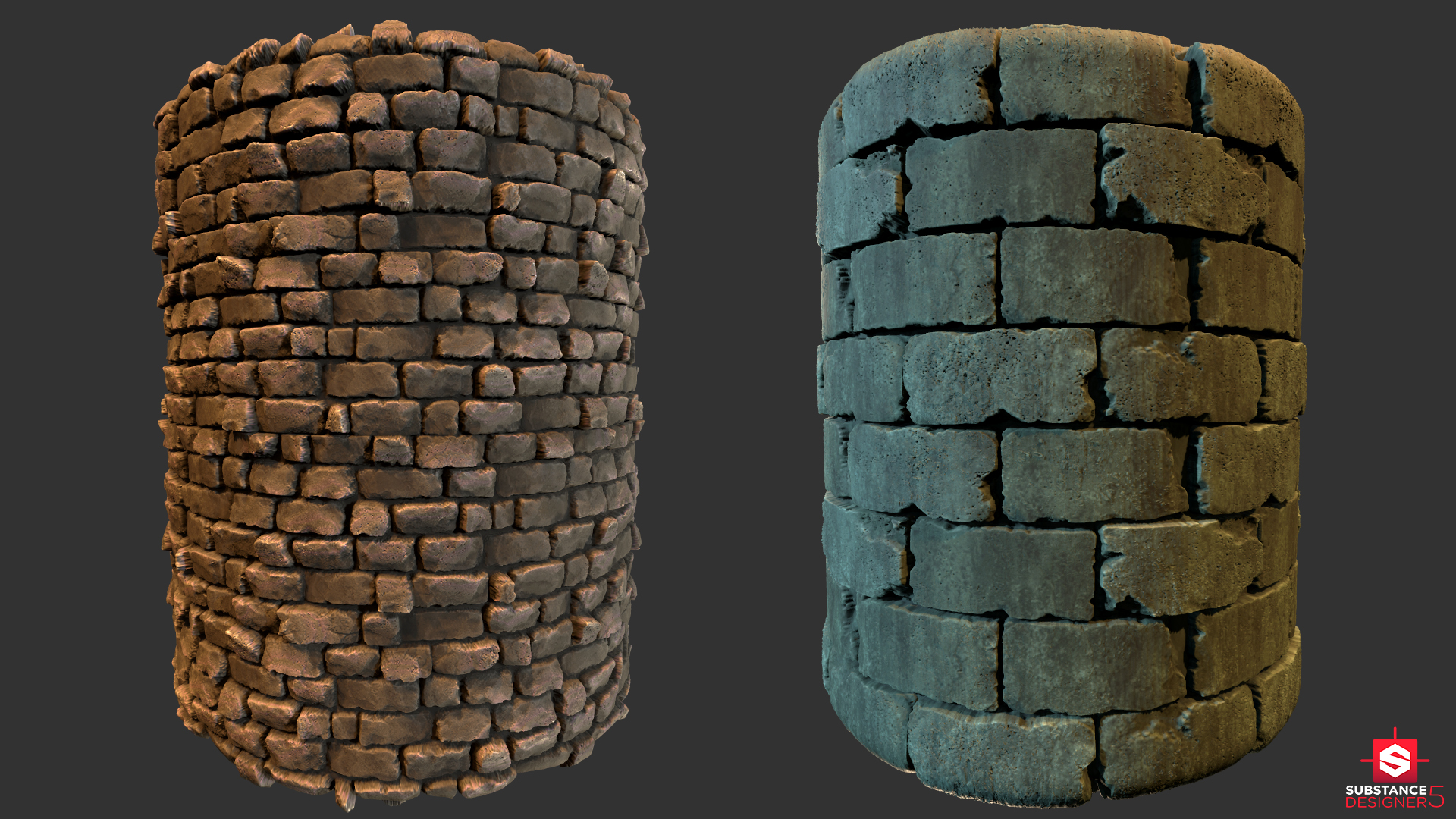 More things to come...
We started working on the next dungeon where the player will face new enemies and the boss at the end of it. We will be expanding it in scale and showing you more about it soon. In the meantime, there is still a lot we can talk about. Some of the upcoming posts will be about more Troop types, enemies, loot, combat, etc. So stay tuned!
Want to know more? Let us know & follow Bolt Storm here:
Kuality Games - Facebook
Kuality Games - Twitter
Cheers,
Luka