Weclome to another Scud Storm blog, sorry we haven't updated our page in awhile, but we have been producing blogs and we thought you'd like to see what we have been doing recently!

---
China Airstrip
Gradenko has been hard at work again producing the Chinese Airstrip.
Here you will be able to purchase MiG Aircraft and Helix Helicopters. The survival of this structure is essential for the commander to purchase upgrades based on aircraft.
---
China Power Plant
The Chinese Power Plant is essential for base defences to stay online. The destruction of this building will have consequences for the team; however what those may be we are uncertain about, so we want to hear suggestions from you. Modelled by Gradenko.
---
China Speaker Tower
This Speaker Tower is particularity helpful to the Chinese when defending, inspiring units which thus keeps them regenerating over time.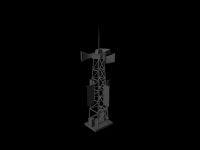 ---
Supply Drop Zone
DieHardNL has been busy modelling and texturing the Supply Drop Zone which E! has been rigging.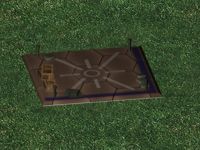 These zones are in relative damage stages from 0-100%
---
USA Barracks
The USA Barracks is the key to infantry. If this is destroyed higher class infantry can't be purchased. Modelled by Gradenko.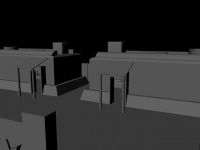 ---
Civilian Buildings
E! has developed a way for us to make good use of civilian buildings. Each building is assigned a script which allows Level Edit users to specify how many people they want to allow entering it.
In the future there will be a function where the original building model will be replaced with a more "military" makeover.
---
Aircraft Physics
By far, the most important update to SCUD Storm to date, we all know from the previous version of SCUD Storm that the planes were awkward and highly unrealistic, being able to stop in mid-air and even reverse. E! however has fixed this, more work needs to be done to get it perfect but the tests so far are really encouraging.
---
We hope you enjoyed this month's blog and we hope you will keep on reading them as more come in the future. To see the rest of the blogs and much more, pop by our forums at www.battlefordune.co.uk !