BlackFire's Mod
Ultimate

for Crysis 1
This is a lighting mod that simply changes the Time Of Day of the game and it's parameters to achieve a bright and colorful sunny day.
Please notice that some of the levels that were originally at night are now at daytime and the Time of Day is fixed. This was intended to bring a different experience from the original game.

The goal is to achieve a more impactful visual, not a more realistic look to the game or keep the game's original intent.
Warning: Pay attention when you are installing the mod to change the installation folder to the folder your game is actually installed. For Steam and Origin versions of the game, you will most likely have to change the default installation folder that comes in the installer.
How to activate the mod:
After installing, if you are using Steam or Origin, add this to the Using Command Line Arguments for launching the game (Search on Google if you are not sure hot to do this)
-mod BFMU
If you are not using Steam or Origin, simply add the command above to the properties of the shortcut on your desktop, after Crysis.exe

Press H during the game to see all the customisation options:
Change the lighting between Green Lighting, Blue Lighting, Dramatic Lighting, Moon Spotlight and Lite TOD.
- If you think the default lighting is too bright, try the Lite TOD
- If you want to play the game at night in any level, try the Moon Spotlight lighting
Change FOV (field of view)
Change the Depth of Field intensity (how much blurry the background gets)
Change the sharpness of the shadows
Hide or show the HUD
Lite Version TOD: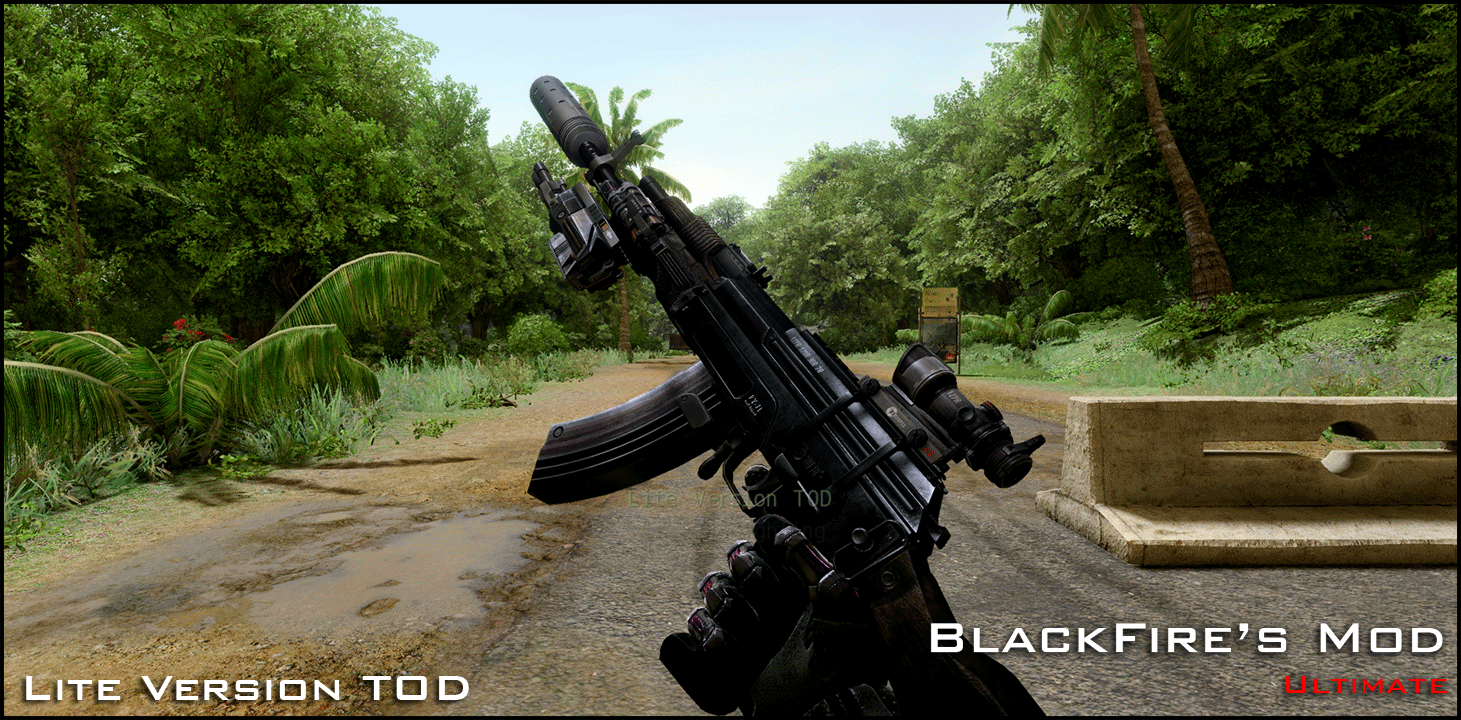 Moon Spotlight Lighting: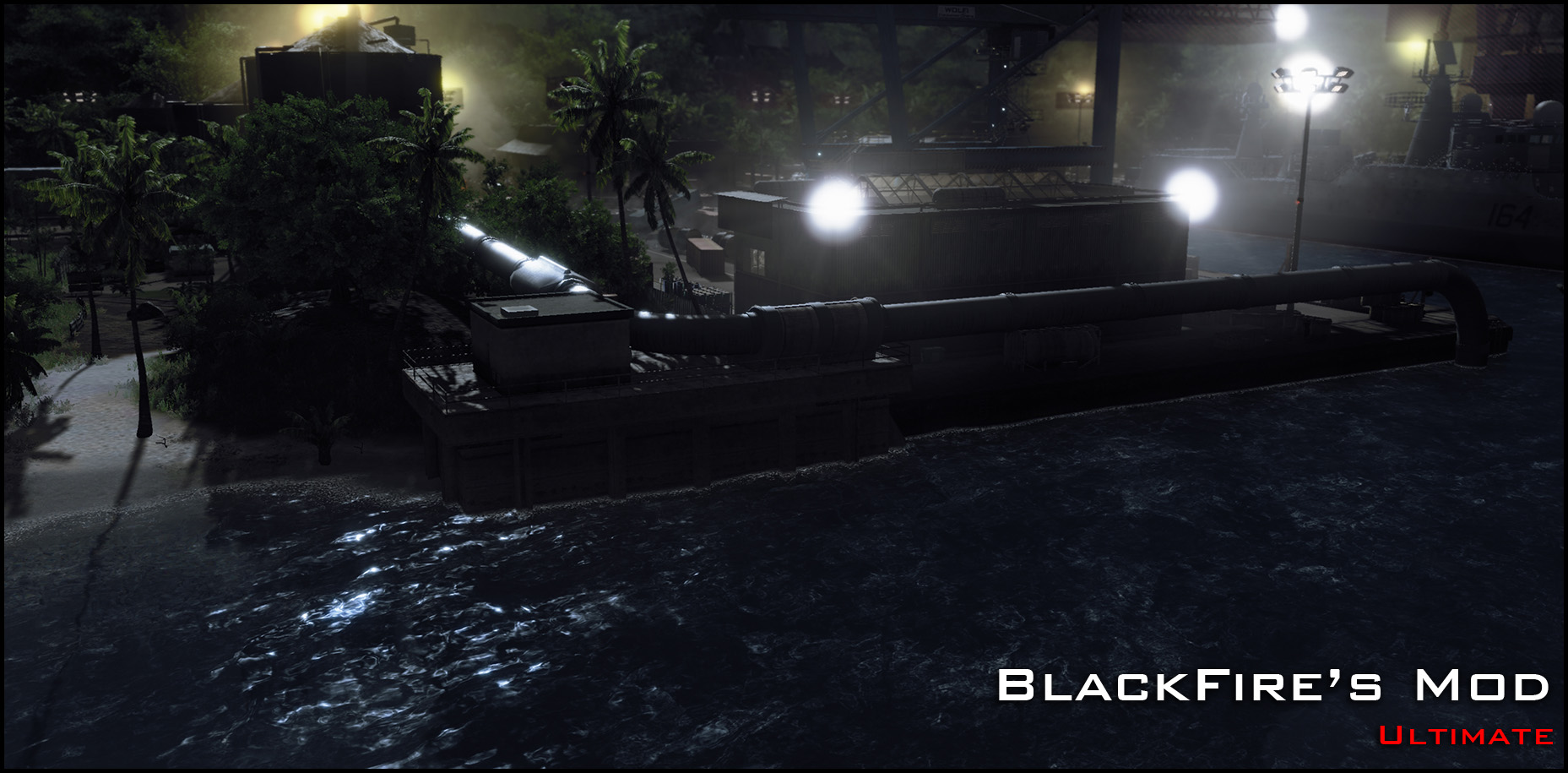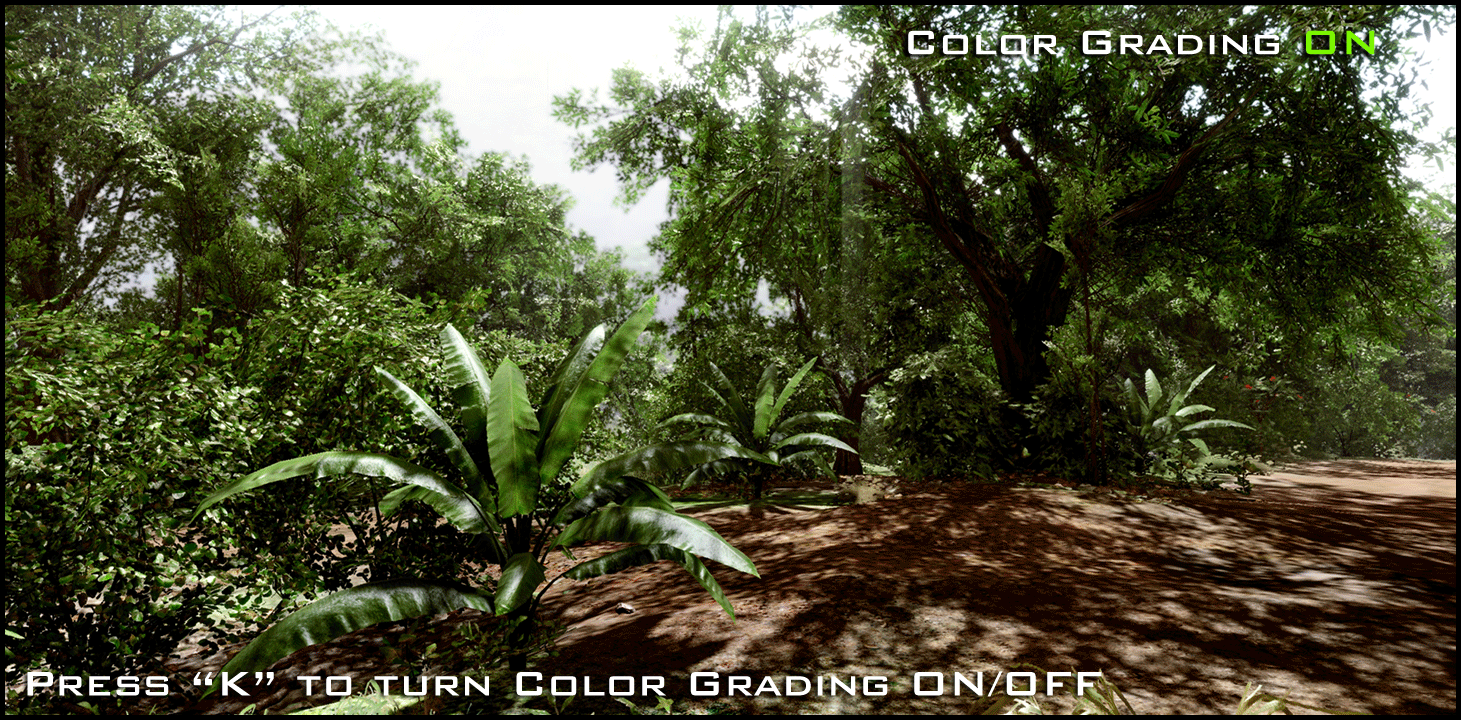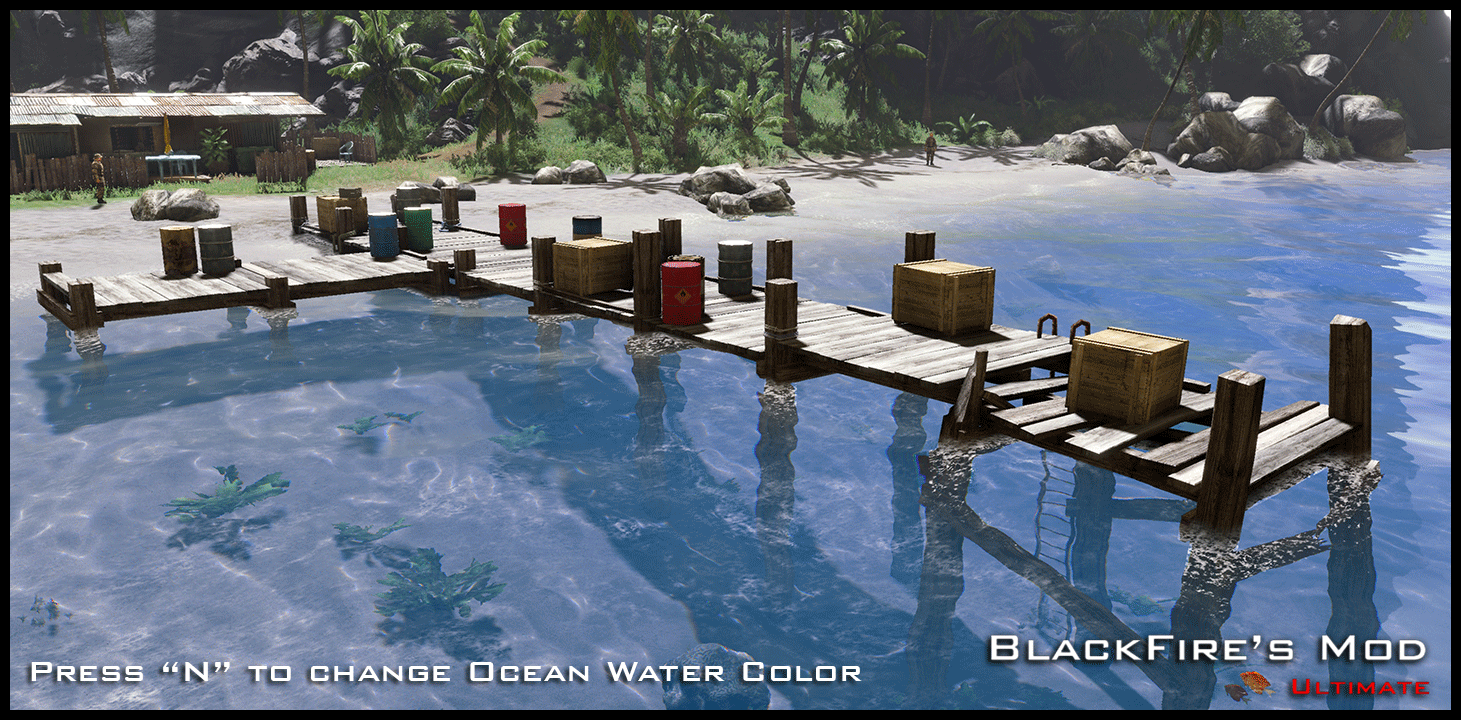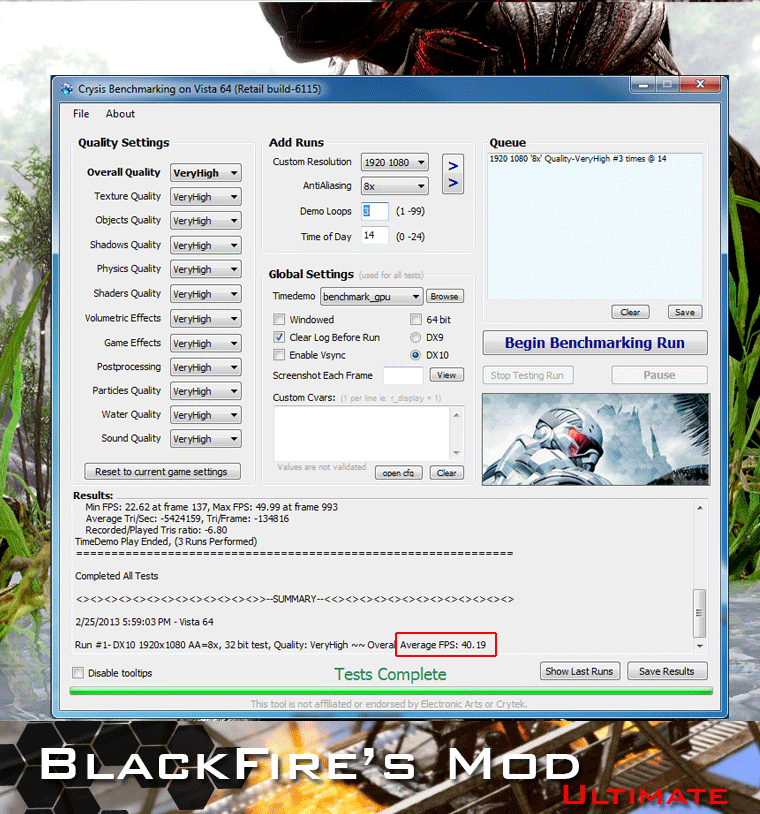 Note: When using this mod, you might notice even you you set all the settings to VeryHigh, some settings will be shown as "Custom" when you load the game. Don't worry though, the settings are set to very high and a few parameters are increased by the mod, so you are not missing anything graphically just because is says "Custom"