Hi there everyone!
This news post is to mark the creation of the ModDB page for OaR Uncut, as well as the first media release. This mod has been in development for 3 weeks now and has already come along a lot further than I thought it would. The first 2 maps are almost ready for public testing.
Take a look at the screenshot gallery for the mod or at the following video, to gain some insight into where it stands currently and what I'm aiming to do with it: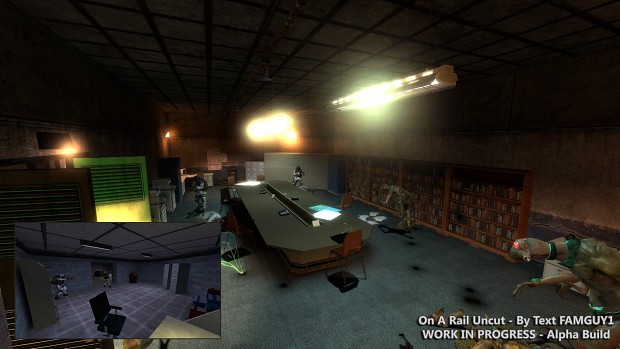 I've planned quite far ahead for this mod, and I'm going to release 2 versions once the time for a final release rolls about. The final release will have 2 separate versions available for download:
OaR Uncut Lite: Contains the first 2 maps of OaR Uncut - A1 and A2. This lengthens Black Mesa's On a Rail by a little bit, and is for those of you who wanted Black Mesa's OaR to be longer but not as long as Half-Life 1's was.
OaR Uncut Full: This will be the standard version of the mod, and the one I will be actively supporting. This will contain the 4 maps I plan to add to OaR: A1, A2, B1 and B2.
This method of releasing has the major advantage of allowing everyone to have their On a Rail customized to their liking. As OaR was a fairly unpopular chapter in Half-Life 1 I figured it's for the best to allow people to decide precisely how much of it they want to be remade.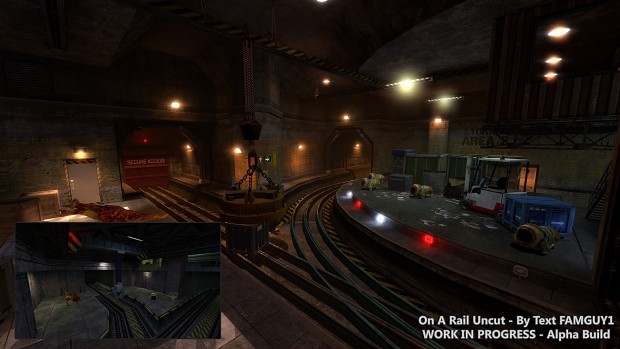 Currently I'm expecting development to pan out much the same as ST Uncut did - a fairly quick time to develop the basics for the maps and get them into a playable/testable state, but then a fairly long time going through the grinder of community testing, ironing out as many flaws as possible.
My redesigning principles for On a Rail Uncut follow closely what the Black Mesa devs did to the maps from On a Rail they DID include. It's quite apparent the design principle the OaR Dev followed was one of streamlining and simplification - though not to an excessive degree. Some aspects of the original OaR were confusingly and poorly designed and this is a major reason why some disliked it intensely.
I agree with this redesign principle, though I think the devs took it a tad too literally by cutting out vast swaths of content from OaR - it was 10 maps in HL1 and is only 3 maps long in Black Mesa. The full version of my mod will attempt to remedy this problem in it entirety. I've even expanded on some of the maps significantly.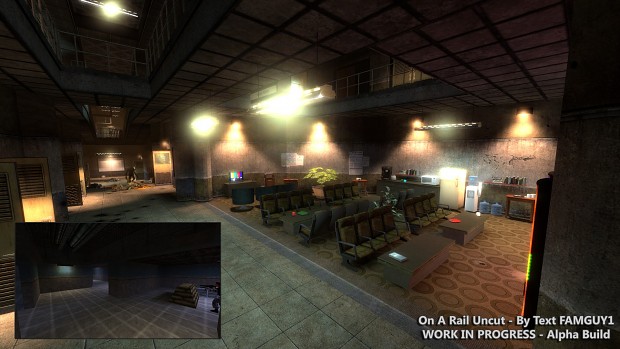 Take, for example, the Office Complex on the A2 map. What was a fairly small segment with 3 rooms is now a vast, 3 story Office Complex with hopefully unique and interesting things to see all around it. I'm hoping to pump some variety and interest into what many considered the most boring part of Half-Life.
Keep checking back on this ModDB page to see how I'm progressing. I will update the page on a regular basis with new media and beta releases. Thanks for taking the time to check this out!