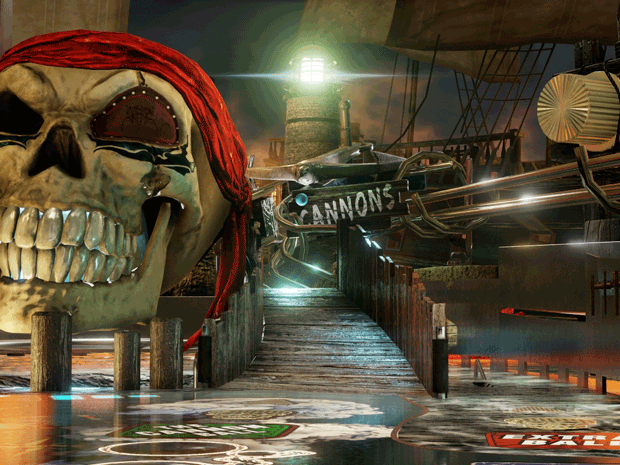 Ahoy fellow pinball lovers!

Black Flaggers Pinball is up on Steam Greenlight. Get aboard and help us with your yes vote. Let's show the world that there's always a place for more digital pinball.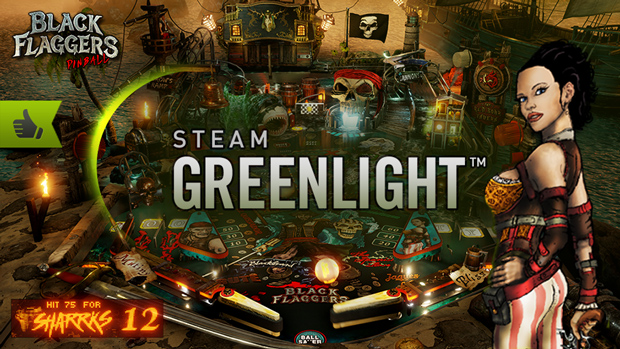 In the news
So we've been among some other fantastic projects in Unreal's #EpicFriday October 2016 video:
You can have a look at them here -> Video Tweet
Chris and Jared shared their first impressions in their BlahCade Podcast #77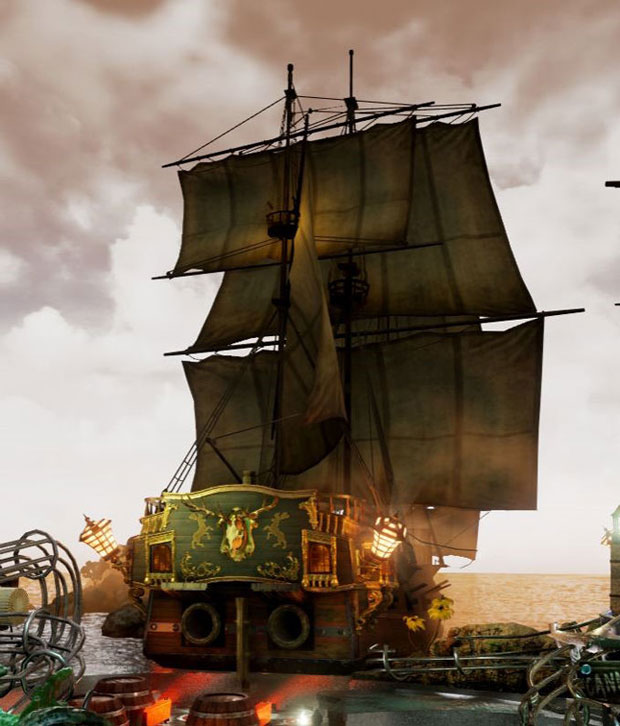 Dev Update
Portrait mode and Virtual Pinball Cabinet support
We're currently working on the portrait mode, which allows you to rotate the view in-game (without the use of your display driver's pivot function). Some model placements will be adapted for the portrait view - so that the lamps etc. aren't cut off and we'll get the most out of the screen space.
Other cabinet support features including multiple monitor setups are still in the planning stage - we'll keep you updated!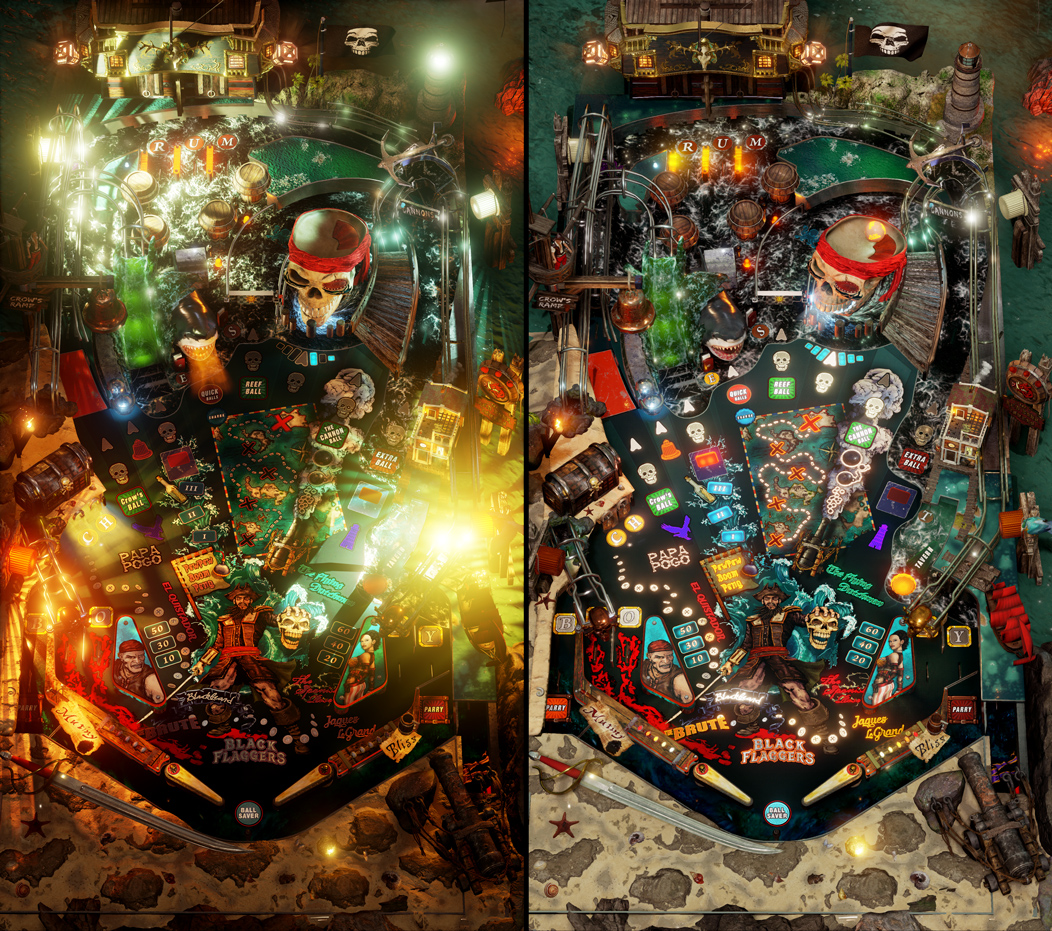 For Pirates. With Balls.
Since some of you asked, we'd like to shine a light on the different ball skins and fx in Black Flaggers Pinball:
default skin: you can select your favorite ball skin before game start
glow: most ball skins have a glow modifier which you can adjust
morphing: triggered by gameplay events the ball is morphed to a different skin or different states (burning, wet, ...)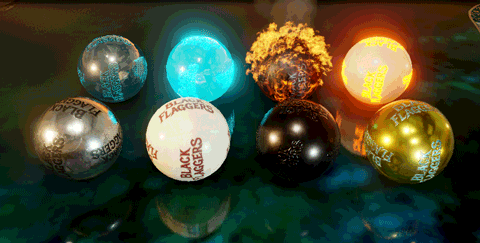 Next on our roadmap is a deep dive into the game's story: The pinball table's initial modes / adventures with lights, sounds, music, FX and DMD animations.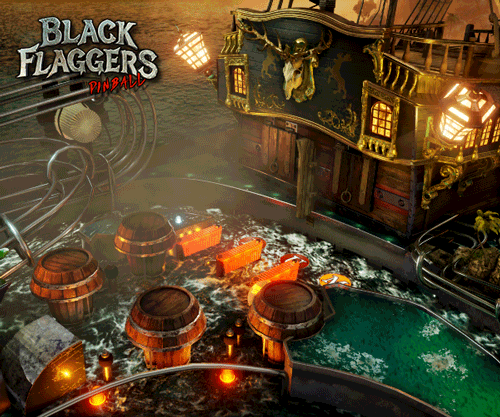 Faster Balls. Finer Barrels. Bigger Cannons. More Rum.
Black Flaggers ☠ Pinball