Bionic is finally getting another major update! Custom maps should be working correctly now (see below), a new weapon is available, motion detection appears on the HUD, and a few more things have been improved.
Custom Map Browser (Fixed)
In the last update I introduced the custom content browser... it worked at first, but within a few weeks it was completely locked out due to bandwidth restrictions (free database hosting is usually very limited). After discovering this for myself, I was quite discouraged to continue work on the game. School work also moved my focus away from fixing it.
This summer I have been able to rework the custom content browser so that it should work; no guarantees though! We'll see how it holds up. One thing I couldn't get working was using the content browser while in WebGL, unfortunately. You'll have to download the standalone.
Again, each map will be directly downloaded from the web, with no additional size added to the game. The browser's purpose is centered around the community. Anyone can submit a map via this page on Bionic's website. Please use the new tutorial video to model a map of your own and submit whatever you like. I'd love to see what you'll make.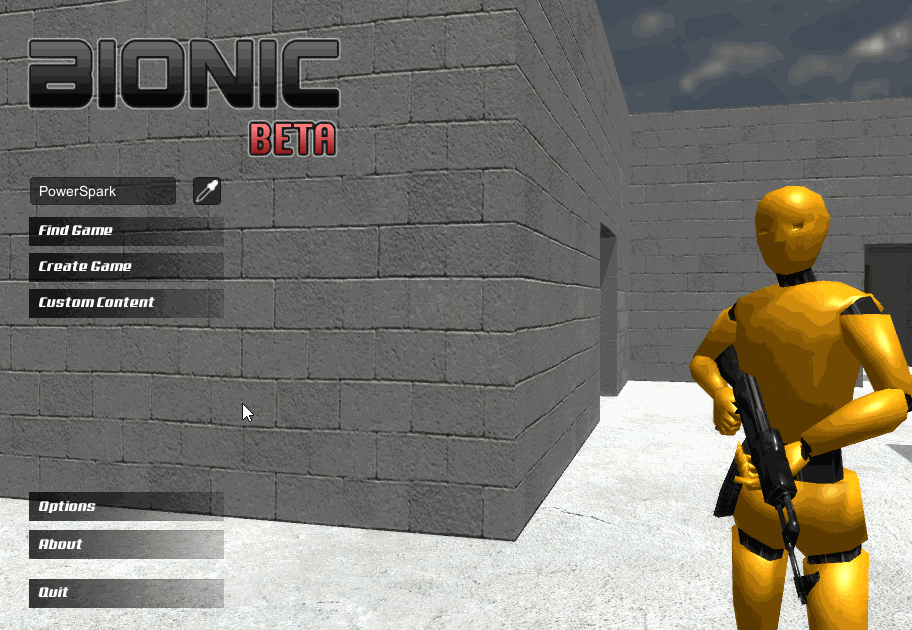 New Weapon: RPG
With 0.2.0 Beta comes the most chaotic weapon yet, the RPG launcher. The weapon needs little explanation, as it works as you would expect. The rocket travels in the air for a few moments before exploding at it's max range (unless you hit something of course). The damage has been tweaked to make only direct hits lethal, and rocket speed makes the gun a bit more specialized for closer surprise attacks. Also, the limited ammo will hopefully balance out the pros of the RPG. Or you could just have endless clip turned on, that's fun too.
Since this all makes the Launcher kinda obsolete, I'll be reworking that for the future.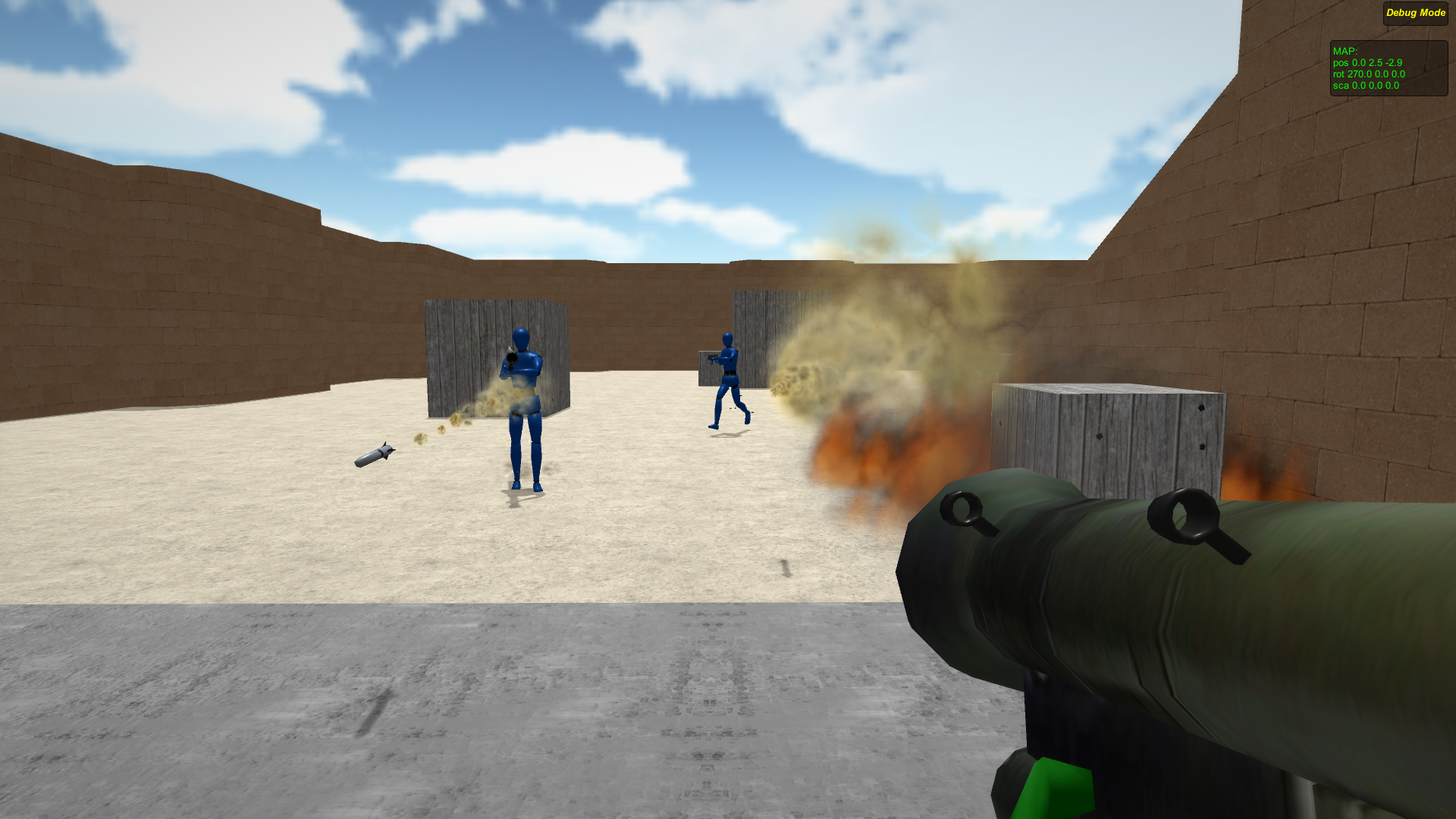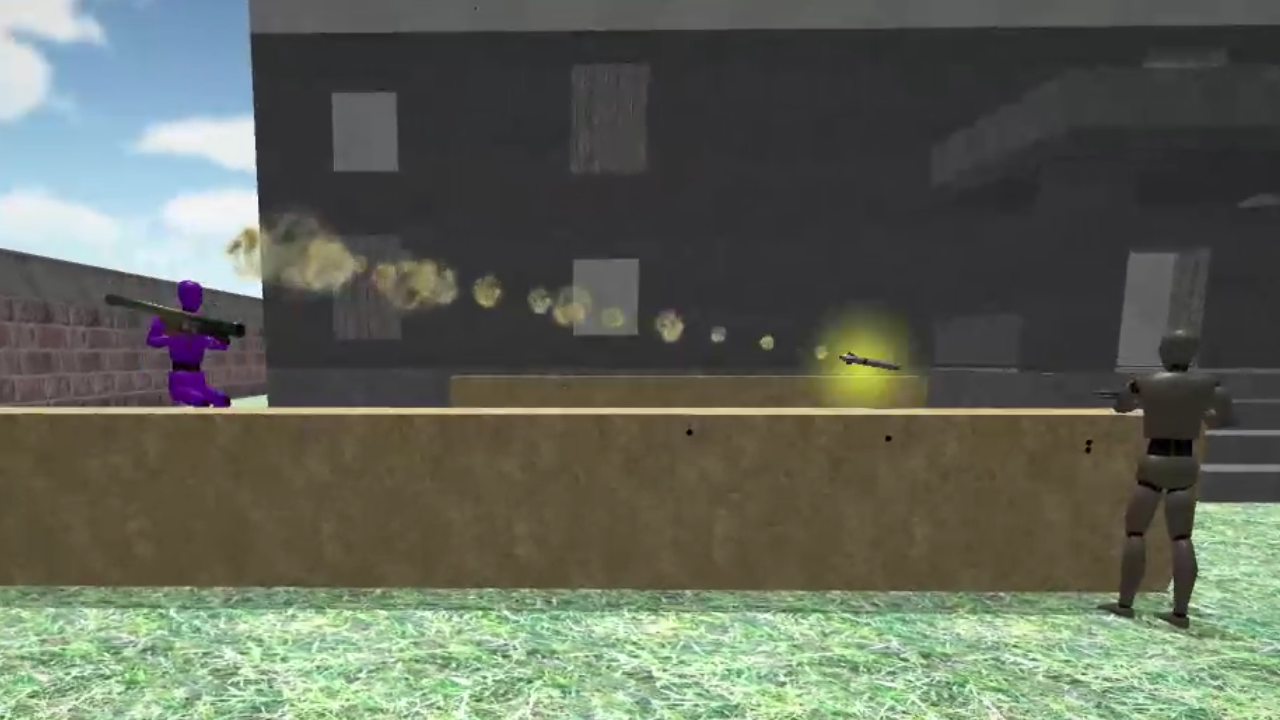 -- This map looks familiar...
Motion-Detecting Radar
Another new feature of the update is the Radar that is displayed on the player HUD. The Radar detects the movement of players and will alert you of their position. Firing a weapon also exposes players. Hopefully this will improve your awareness of enemies. You can stay off enemy radars by crouch-walking. The Radar's range can be changed, or it can be turned off altogether in custom options.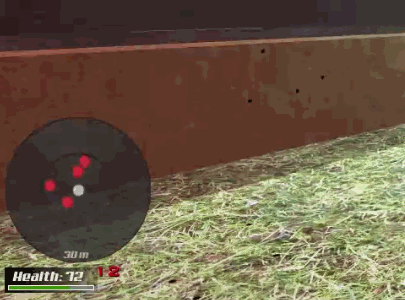 Other Changes
Change notes:
- Added new RPG weapon
- FIXED Custom content browser (10+ official custom maps)
- Added new Radar detects players
- Added new "Infected" team traits in Infection gamemode (see gif below)
- Added fall damage (can be toggled)
- Added gun spawn support on custom maps
- Added more game options for new features
- Added debug mode for map making
- Added support for material types on custom maps
- Created more textured custom maps
- Added online players to menu
- Tweaked air movement
- Made plenty of bug fixes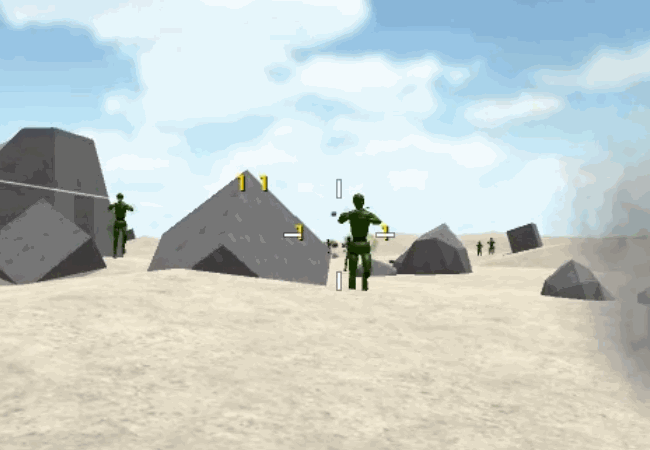 Hope you enjoy the new content, get to submitting those custom maps! I'll be adding more of them soon.
Thank you for reading!