Hey guys!
So we made this Ludum Dare game half a year ago and uploaded a post-jam version on itch.io and Desura. This was just a hobby for us back then, but now we are working as full-time game developers since about a month ago. We are eager to polish the game and add a lot more features to it.
Our plan is to release the game in about a month and we will document every step of its development with frequent videos, screenshots and information.
Here is a screenshot showing an upcoming PVP mode called "The Abyss":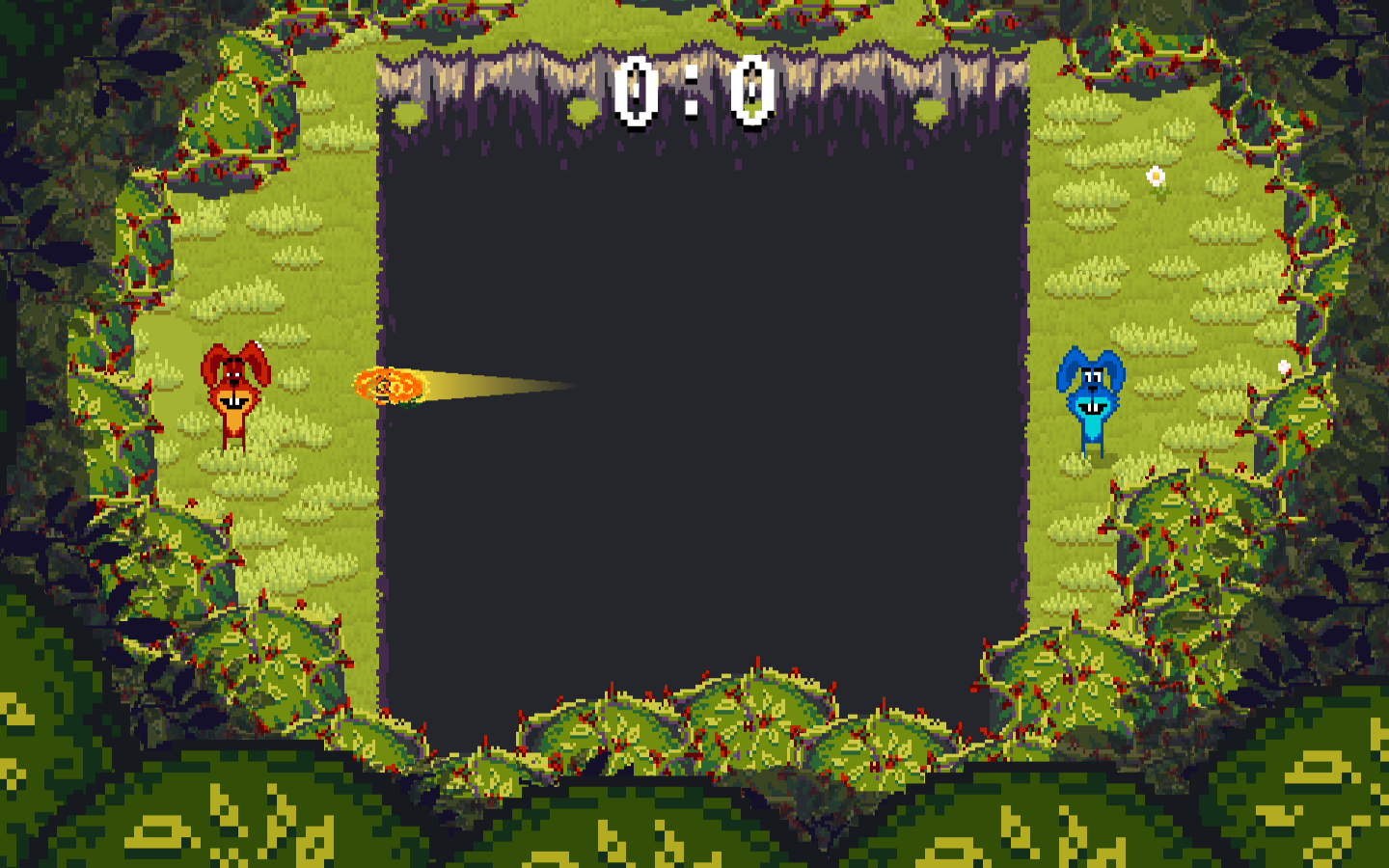 There will also be a world map, which contains all available game modes:
And a new title menu:
We are also working on new enemies: (Graphics are placeholders)
Planned features:
2 new enemies
3 different PVP modes
Unlockable characters
A world map
Equippable items
Collectable vinyls and more than 10 new chiptunes
Collectable filters
Achievements and trophies
Loot
BIG graphics improvements
A sweet dinosaur shop keeper
Adjustable difficulty settings (including hardcore mode)
Have a great day!
Sebastian and Chris