Goggles that reduce flash bang effect! This is a feature we have wanted from day one.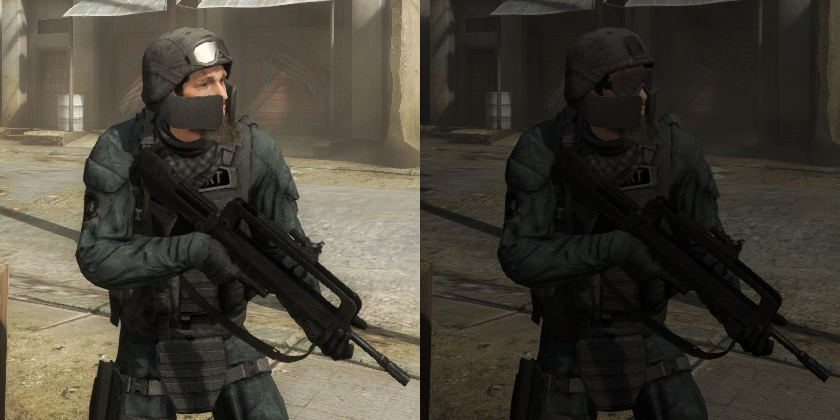 This implementation by "You'veSeenTheButcher" is better than we thought could be accomplished. It's not overpowered, but it's worth the trade-offs and adds a lot of Meta to the most tactical part of the game, Breaching! Come try it out and let us know what you think!
Tokirishi has also been busy updating his newest map, Enigma, bringing it to the next stage of development after grey-box. It now has materials for penetration, hero props and a level overview! This may be our most tactical map yet, and if you have played House, you know that is saying something. Long range, cqb, building to buidling, room to room, Enigma has it all. Tokrishi has also updated Hotel hunt so that from the spawn, you can choose to go roof or basement! We will likely add this feature to more maps so let us know if it plays well for you.
Tokrishi and You'veSeenTheButcher coming on board the Operator team has already made a huge difference in the quality of the mod and level of fun. Tokrishi's new maps and YStB's new features and fixes... also they are working together to graphically improve existing maps! Expect to see a lot more from these two in the coming weeks.
Saturday, 1pm Eastern.