V0.8.0: Guts, HoverBoards, Leaderboards, and Pedestrian AI
OCTOBER 28 - HAKJAK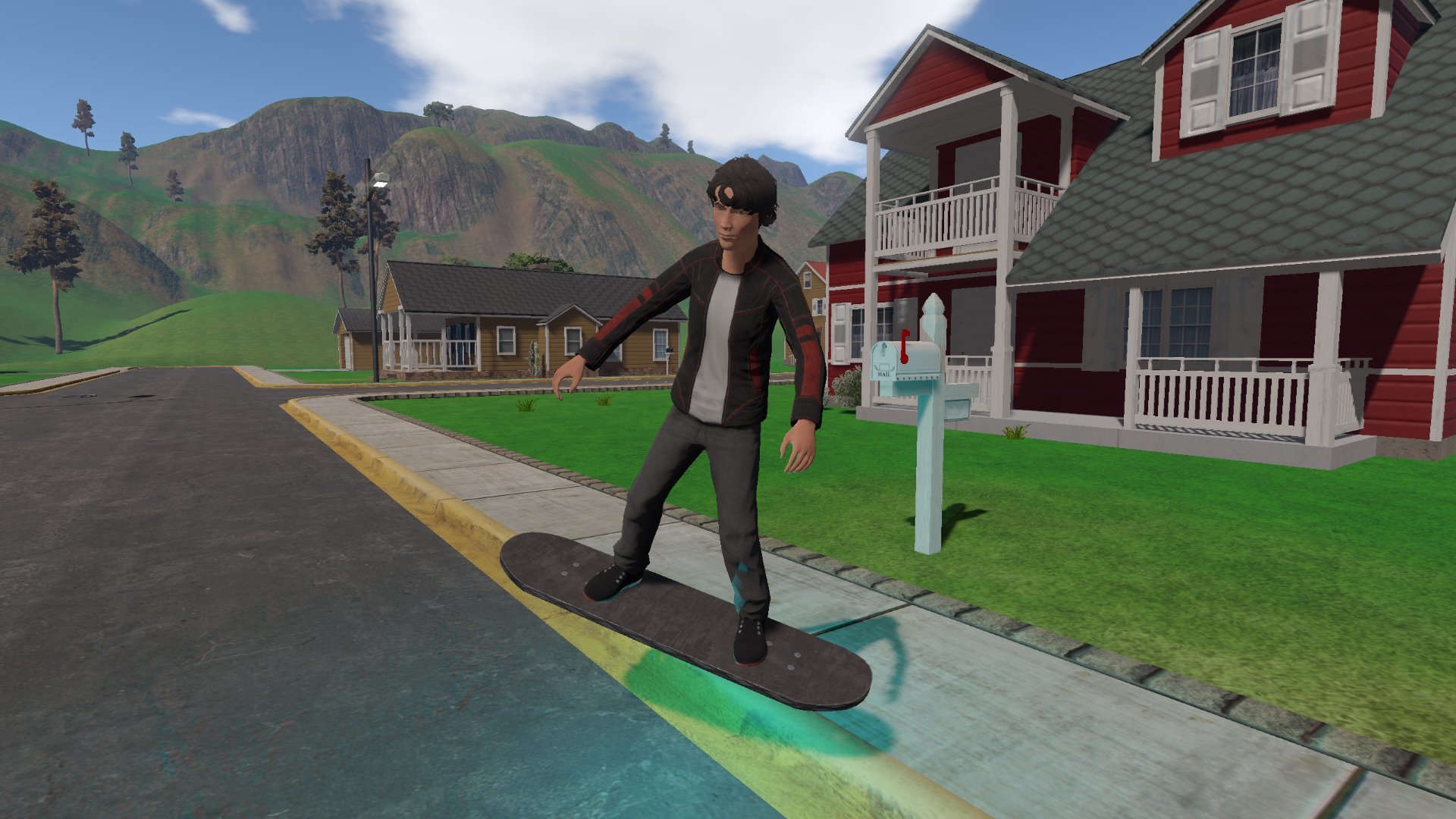 Guts, Blood and Gore Settings, New Character, Pedestrian AI, more Blocks, and even a new Hazard in this big update!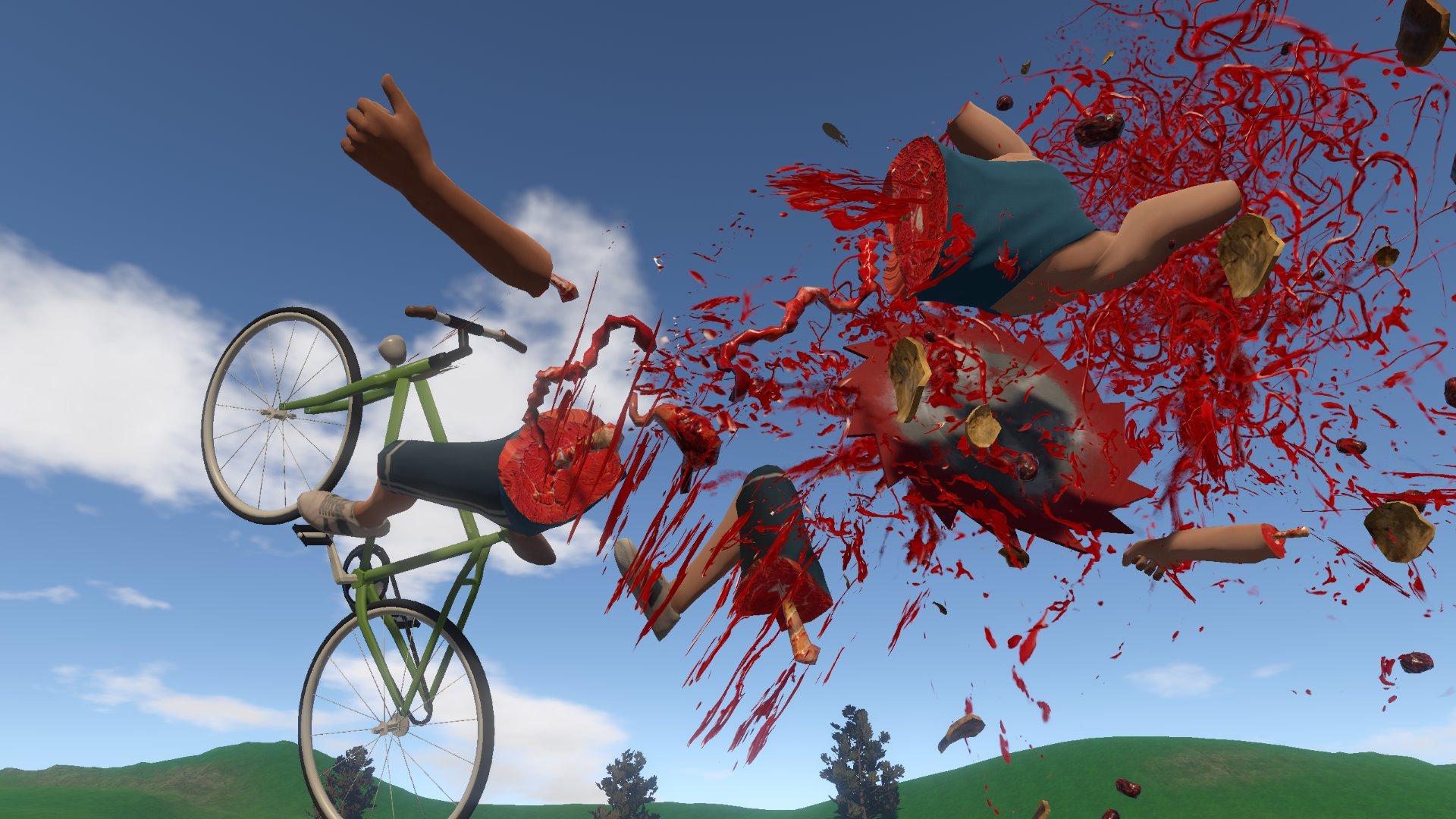 Blood, Guts and Gore Settings
Yup, you heard right. I finally added GUTS for all you gore lovers! All characters, including pedestrians, now have bloody guts in their gooey middles.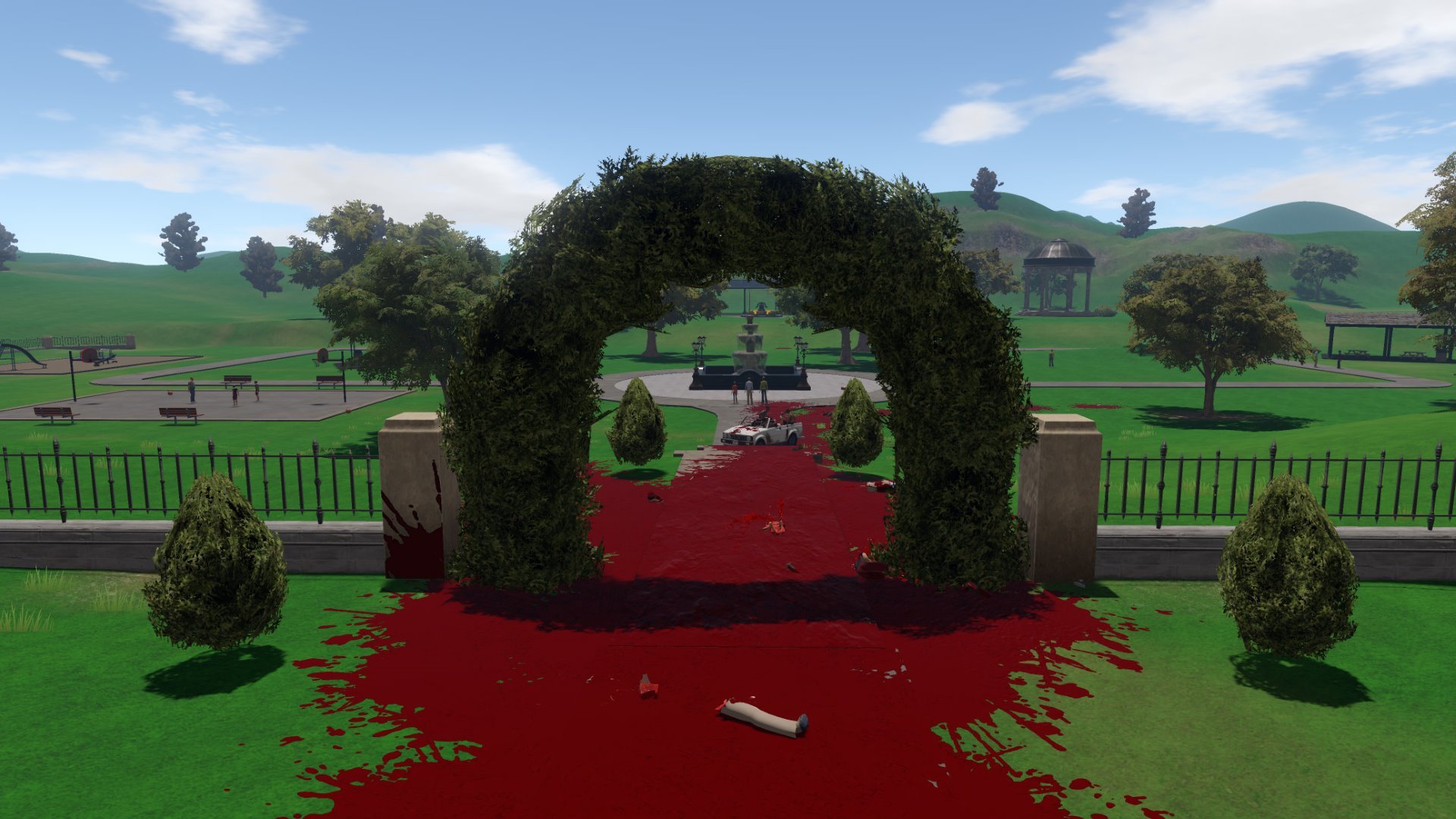 Annnnnnd Blood/Gore Settings so you can crank it up even more and paint the town red…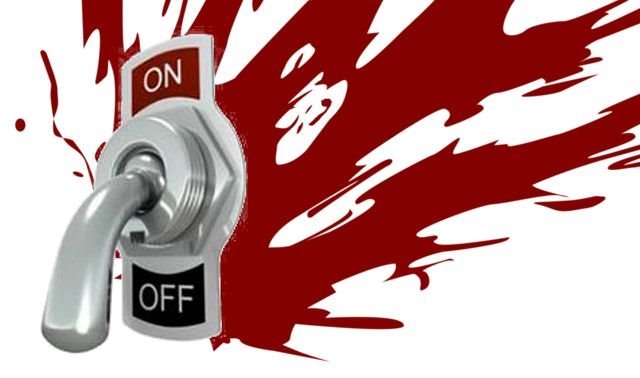 …OR you can turn it all OFF, if you're not into that sort of thing and just want to enjoy all the ragdoll physics hilarity.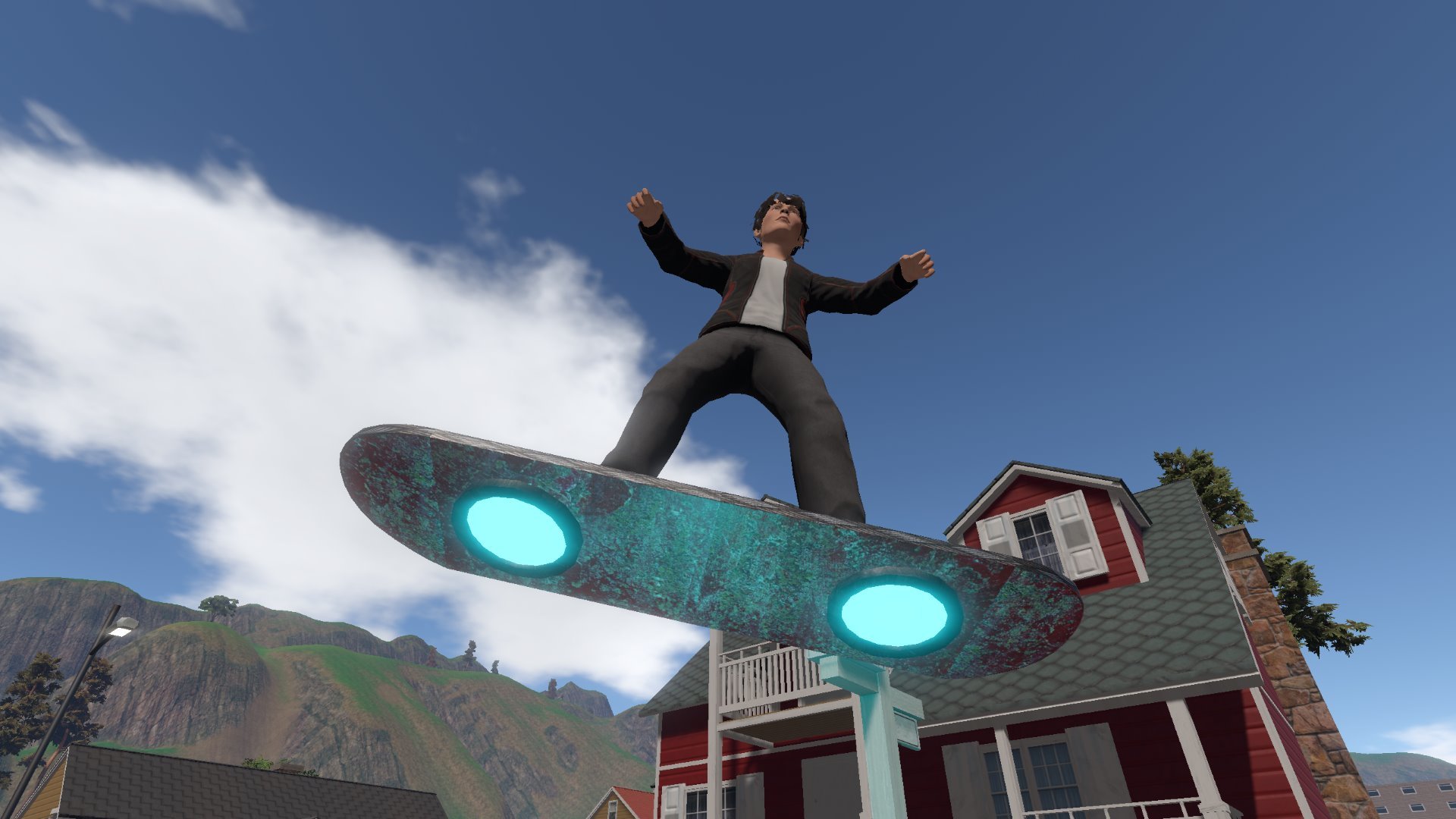 The Final Character
Earlier this month, you guys helped me figure out who the 8th and final character should be, and here he is. With absolutely no affiliation with any blockbuster movie whatsoever, meet the HoverBoard-riding "Junior."
Junior is one of the few unlockable contents in the game. Complete any 20 Official Tracks to unlock him. He can be used on any Class B, C, or F tracks!
If it's a Class F track, press the Boost button to get vertical lift.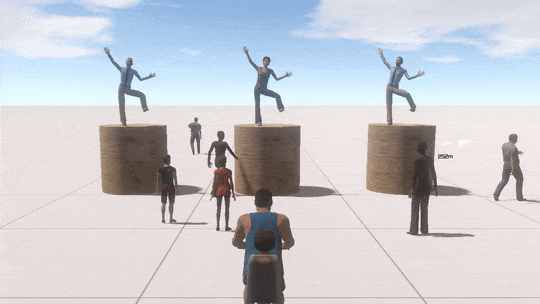 Pedestrian AI
One of the top requested features has been to add basic artificial intelligence to the pedestrian characters. Now you can set them to stand, wander, or even dance like idiots.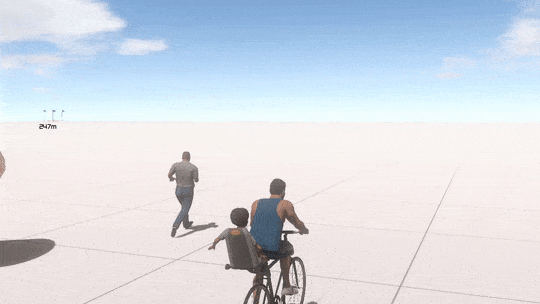 They're somewhat aware of their surroundings and will attempt to flee from danger and try to avoid falling off of ledges.
It's very basic AI, so they're still pretty stupid, but entertaining.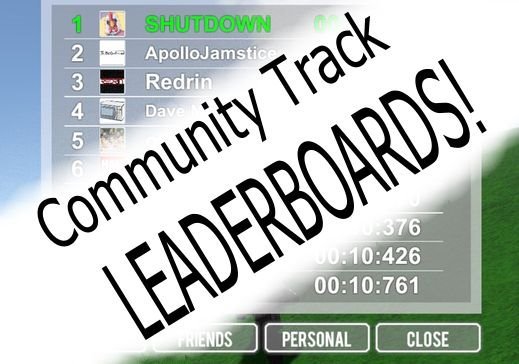 Community Track Leaderboards
Community Tracks now have their own leaderboards too.
Old scores are not auto-uploaded like the Official Tracks were, so these are clean slates, ready for you to claim your spot at the top as the most glorious player in the world!
Rotating Blocks
I added a few new Blocks under the "Physics Blocks" category. These rotate around their centers and can be rotated and scaled however you wish. Should provide some really interesting level design options for all you creative types out there.
Barrel Launcher
If you've ever discovered the Easter Egg level in the game, then you've ran into these Donkey Kong-esque bouncing barrels! These are now available in the Level Editor for your sandbox physics entertainment.
Bug Fixes
No update would be complete without some bug fixes. Here's a brief recap:
- Fixed Leaderboards sometimes not appearing after completing a level.
- Fixed "Next Track" button sometimes redirecting player to Main Menu when it shouldn't.
- Fixed pedestrian hand rigs
- Fixed Pedro being unaffected by Acid Fog and some other Hazards + other minor fixes to Pedro and his truck.
- Fixed 'Pumpkin Destructible' having no gravity while in Level Editor
- Fixed Settings-->General UI navigation issue with controller/keyboard input
- Improved Leaderboard update reliability
- Blood decal rendering optimizations

Special thanks to the handful of dedicated players that have consistently sent me quality bug reports! Very helpful, especially in these later stages of development.



Halloween Items
If you missed the update earlier this month, I also added several new Halloween and Christmas props to the Level Editor.
You can pick this game up for a super good deal during the Steam Halloween Sale: half off!
I hope you all enjoy the new update!