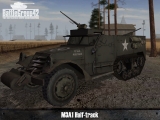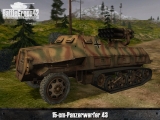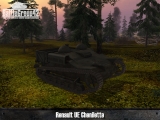 We'd like to begin with a piece of work from Kraetzer, who made his final contribution to the mod with a beautifully detailed model of the Renault UE prime mover. This small, unarmed tractor was ubiquitous in 1940 during the battles in France and Belgium and served as a transport vehicle and prime mover for the French. Later on many of these vehicles were taken over by the Wehrmacht. In BG42 it will only be used be the French though, coming in two variants: As an unarmed support vehicle with a reload/repair function for the French forces, and as prime mover for the French 47mm APX anti-tank gun. It replaces the Lafffly S15TOE on all European maps, since it was only used in the French colonies.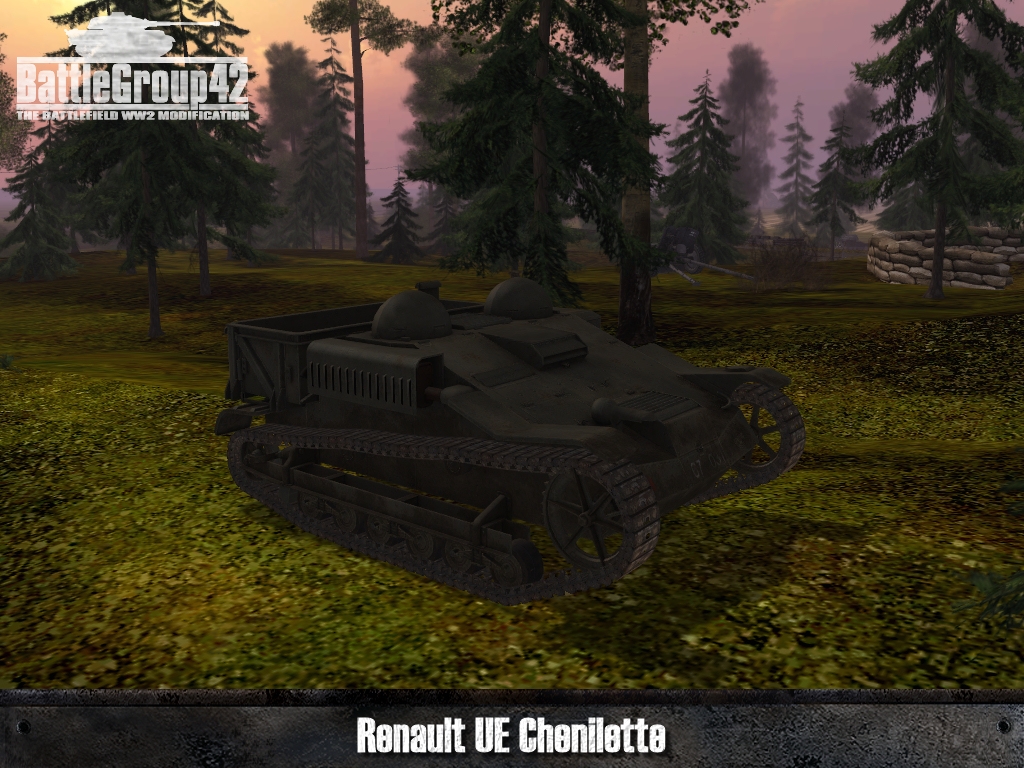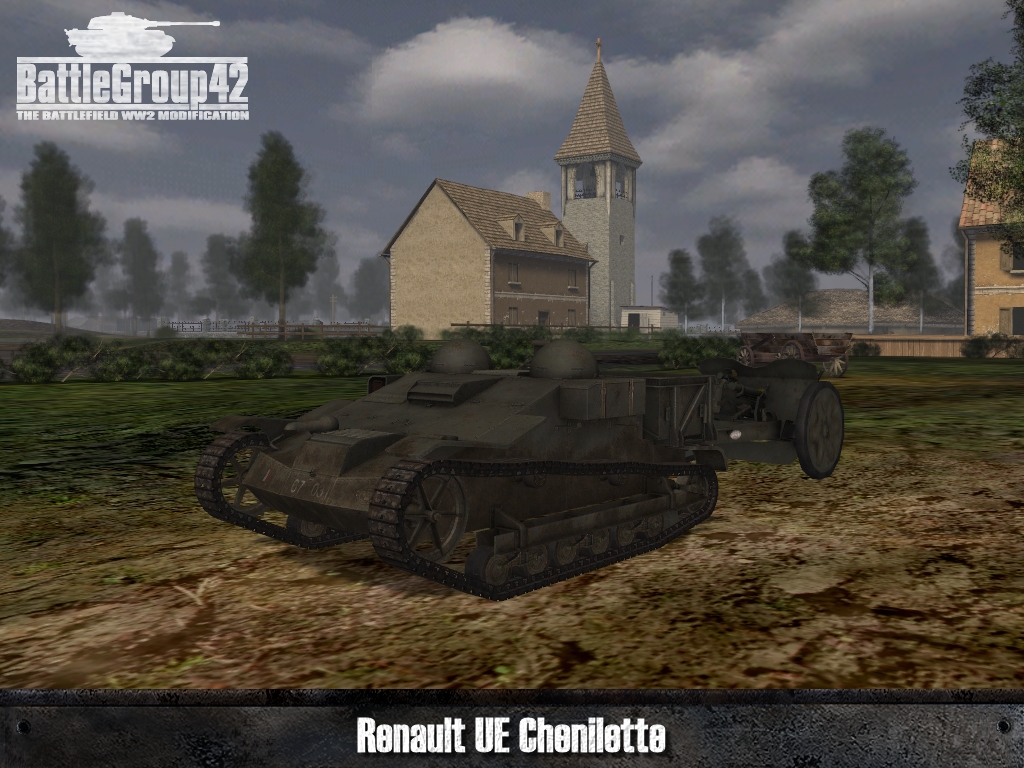 With another unarmed vehicle we begin our series of Gauranga models for this news, namely the long awaited SdKfz. 7 half-track. It too was present on all fronts the Germans fought on. The sturdy and powerful vehicle was used as troop transport, recovery vehicle and mainly as prime mover for artillery pieces. In BG42 it will be available as an unarmed support vehicle with reload/repair function as well as prime mover for the sFH 18 on many maps, and comes in two versions, a closed version with canopy and one without. As a special candy SargeSurfat (texture) and Sarge31FR (model) modified the SdKfz. 7 to an Italian licensed version Breda 61. It will be present on many maps, replacing inappropriate German equipment we had to use as stopgap solutions.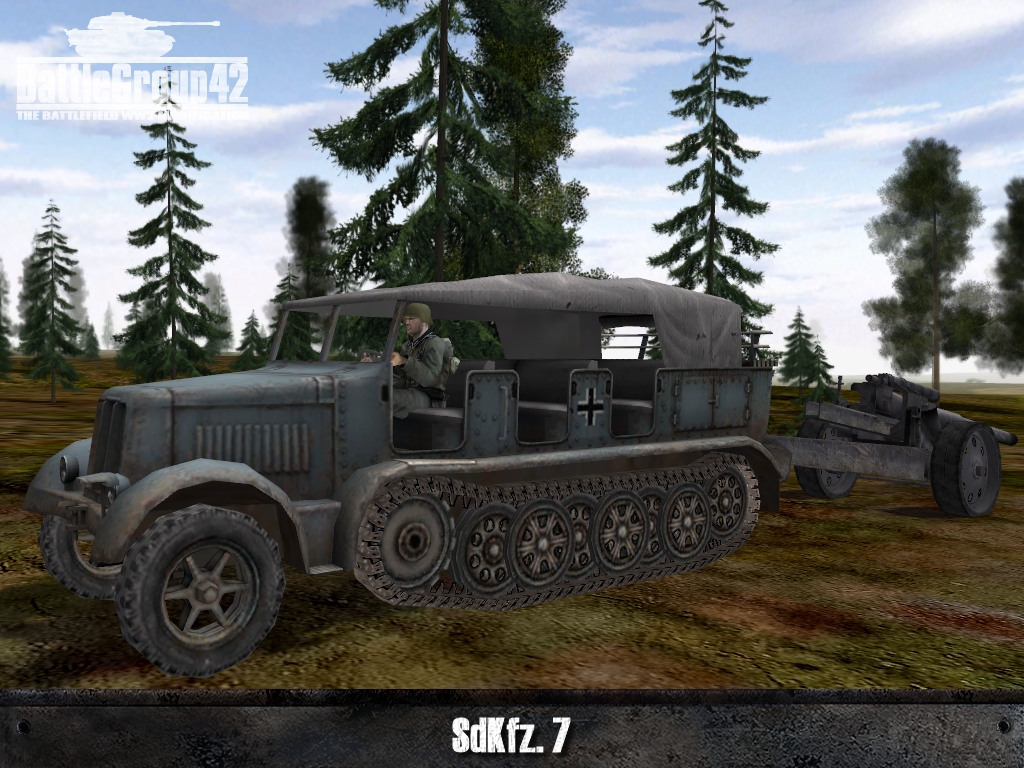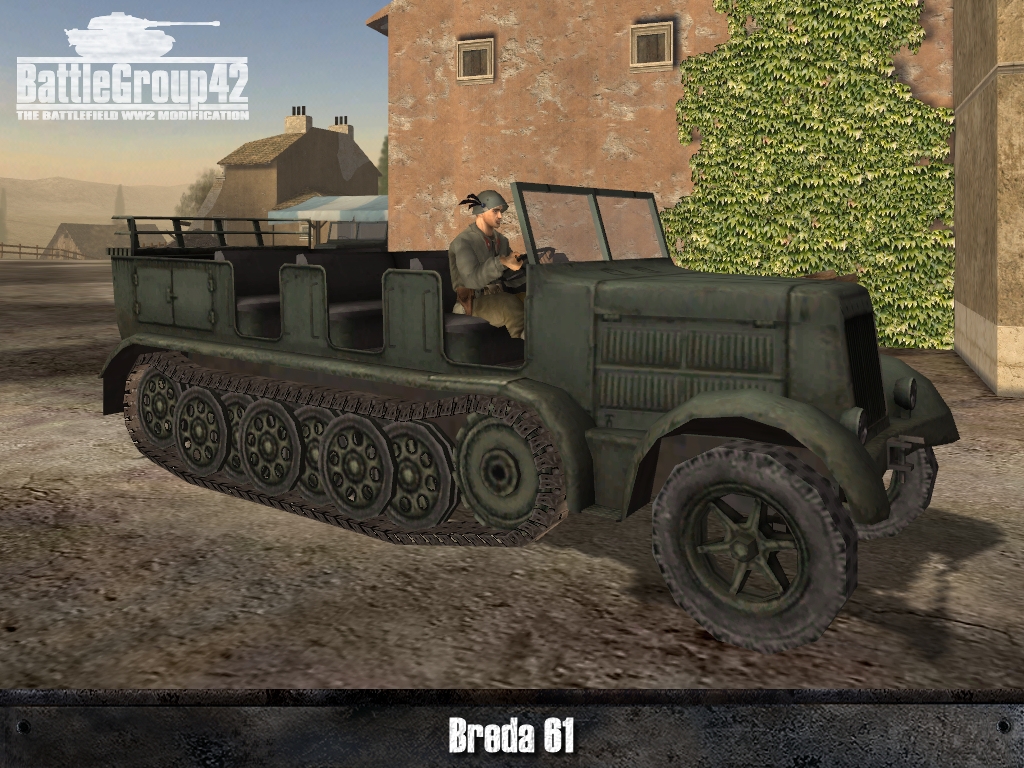 Let's stay with the half-tracks: Thanks to Gauranga we were able to replace the original Battlefield 1942 M3 half-track with our own model. Sarge31FR used it as a base for all our variants, like the M21 Mortar Carrier and the self-propelled guns like the M16, T19 HMC and M3 GMC. Completely new to BattleGroup 42 is the SdKfz. 4/1, also known as the Panzerwerfer 43. The 4/1 is an armored version of the half-tracked Opel Maultier, equipped with ten 15cm launcher tubes in a fully traverseable turret. It was introduced in 1943, and can be found on some maps in the second half of the war, accompanied by an unarmed ammo transporter version - the launcher only carried enough ammunition for two salvos.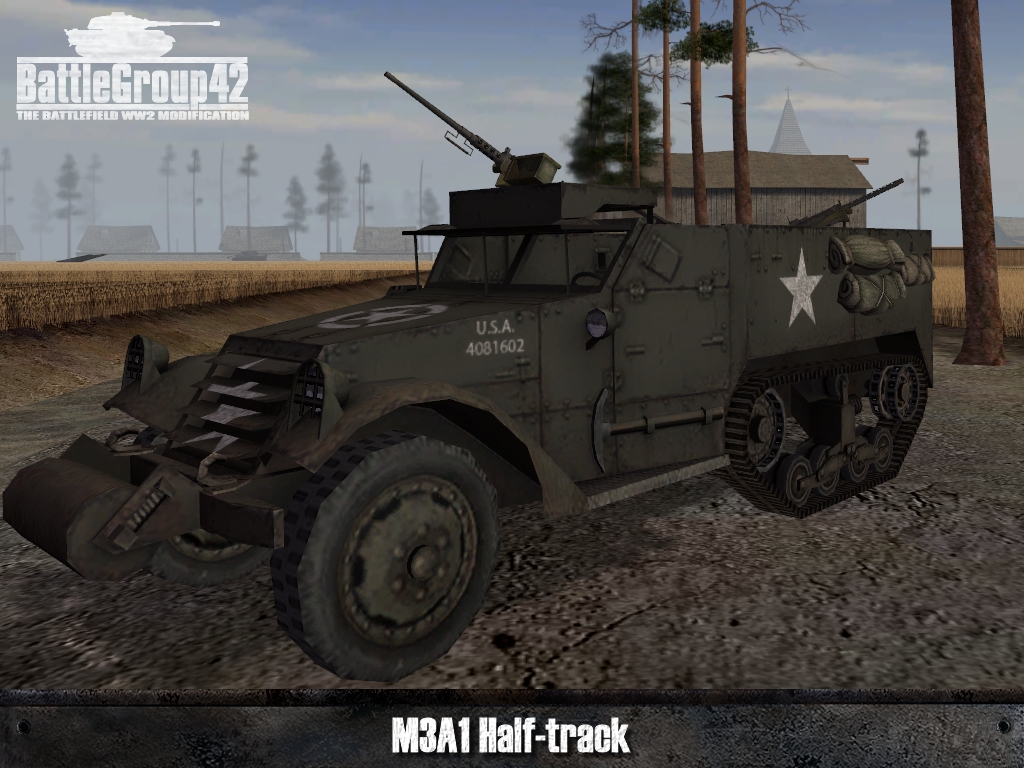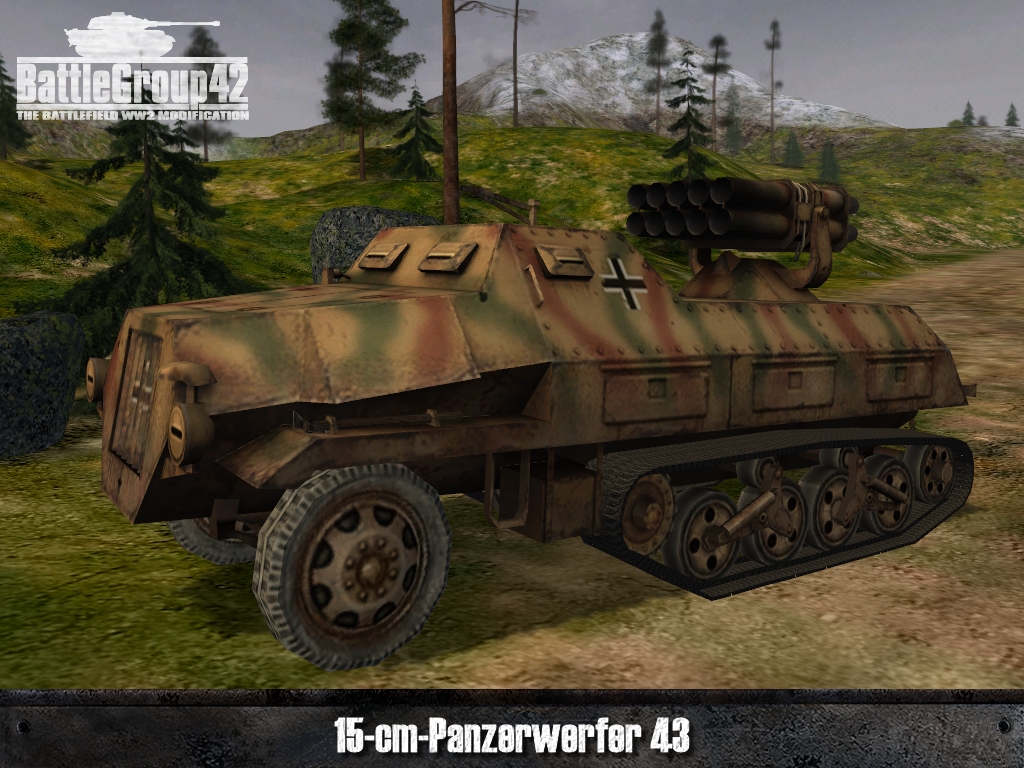 With this we've reached the end of our second part of the model presentation. We will continue the presentation with a third news, which will follow shortly. It too will feature some surprising and exciting last-minute additions. So make sure to check out www.battlegroup42.de from time to time!