Someone who downloaded the first RC of the final BattleGroup42 version might already have met some of those models, but we surely don't want to withhold them from everyone else, since many of those models were often wished for by our fans, and all of them are a welcomed enrichment to the mod. They also help us in equipping our maps even more accurately.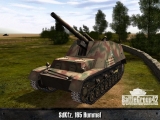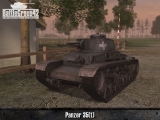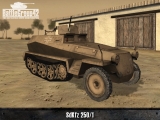 ---
We concluded our last news with the multiple rocket launcher SdKfz. 4/1, therefore we're continuing our presentation with another mobile artillery vehicle: The self-propelled artillery gun "Hummel" was introduced in early 1943, and saw first action on the Eastern Front in June 1943, later also on the Western Front, although in smaller numbers. Until the end of the war 724 pieces had been build, with ten of them being conversions. With its 150mm howitzer, it'll replace the "Wespe" (105mm howitzer) from the original game wherever more firepower is needed. The model features an open-topped fighting compartment and was upgraded with new tracks and wheels taken from our Panzer IV models.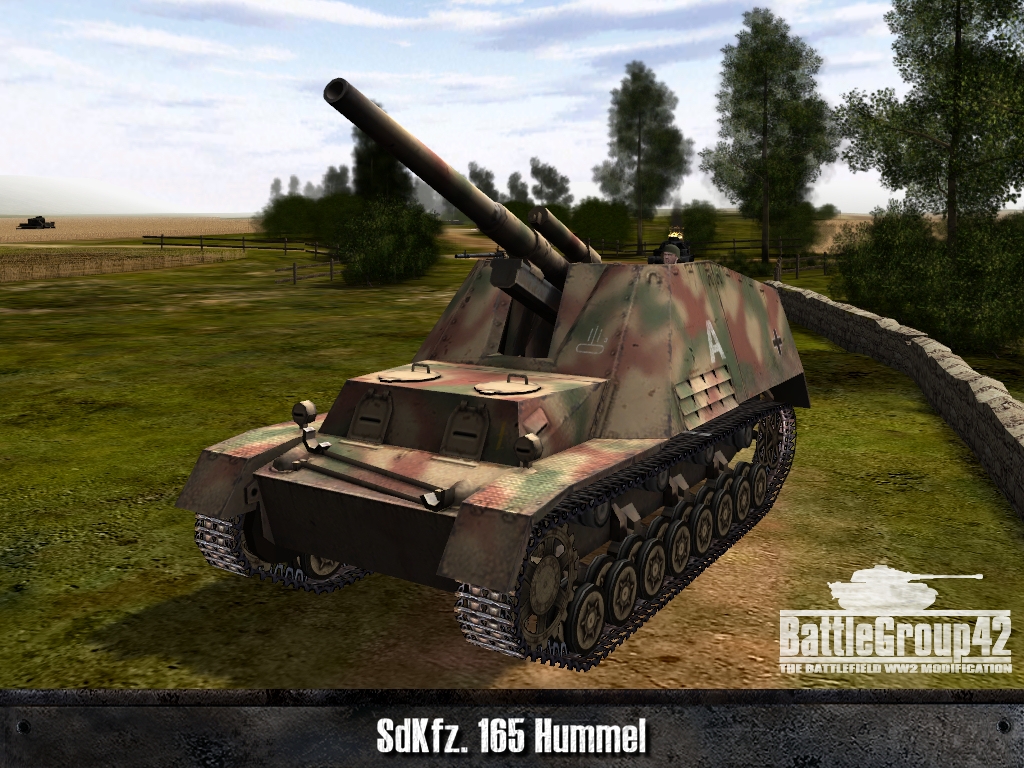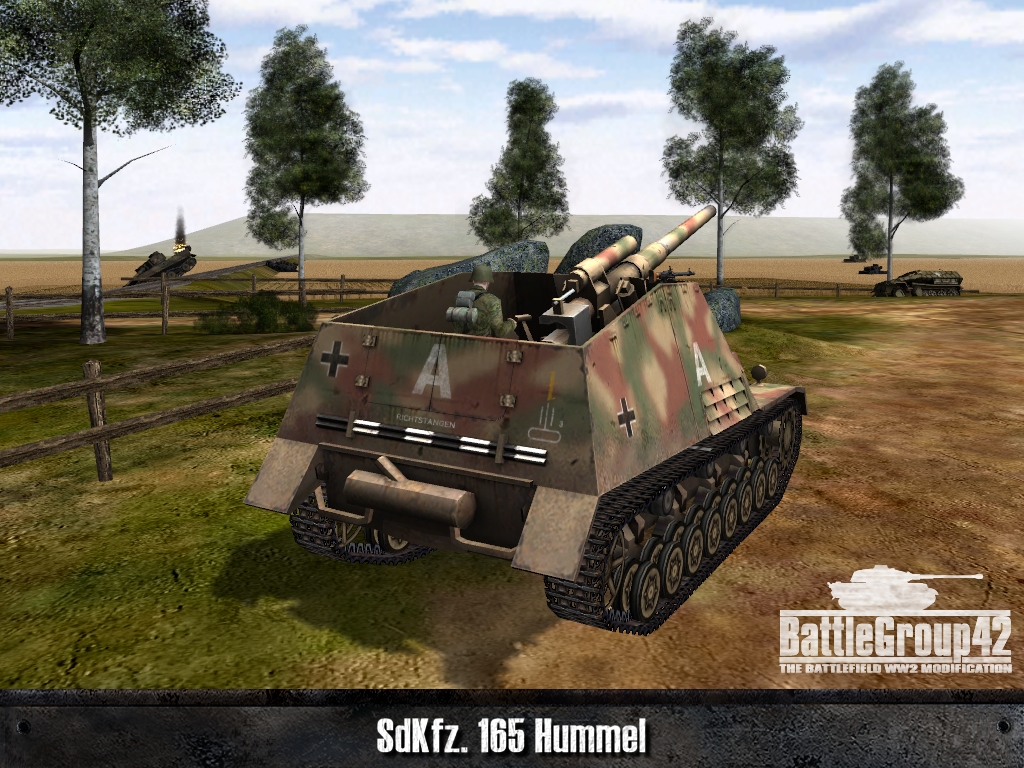 Let's stay with the German forces and take a look at the early battles of WWII in France and the Balkans. Until now, our assortment of tank models for the Wehrmacht for early maps was rather small because the equipment of that time differed greatly from that which was used one and a half year later in Russia and Ukraine. Joining the Panzer I, which was already presented in earlier news, is the Panzer 35(t): This rugged and reliable light tank, armed with a 37mm cannon, was of Czechoslovak-design and used by the Wehrmacht just like its successor, the Panzer 38(t), but in much smaller numbers. It was first used during the invasion of Poland, but half a year later it became clear that the 35(t)'s armor and firepower were vastly inadequate against the well armored French tanks. This led to drastic losses on the Eastern Front: From 160 Panzer 35(t) being available at the beginning of the attack, three months later only 37 were left, which were then withdrawn from the frontline. In BG42 the Panzer 35(t) is used on some maps in the Battle of France scenario.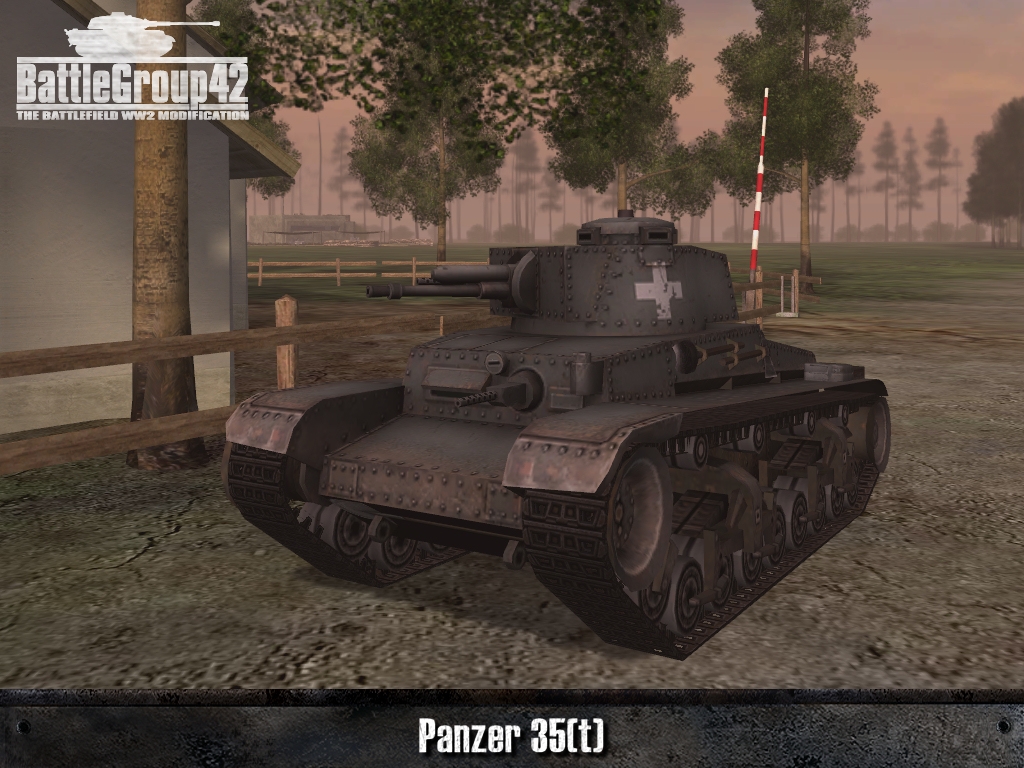 There, and on many other maps up until the end of 1941, you'll find another new tank: The Panzer III Ausf. E with 37mm cannon replaces all Panzer III variants with 50mm cannon, since they were produced later. This model was upgraded with the same tracks used by our other Panzer III models. There are of course different, scenario based texture variants which were created by Sarge31FR.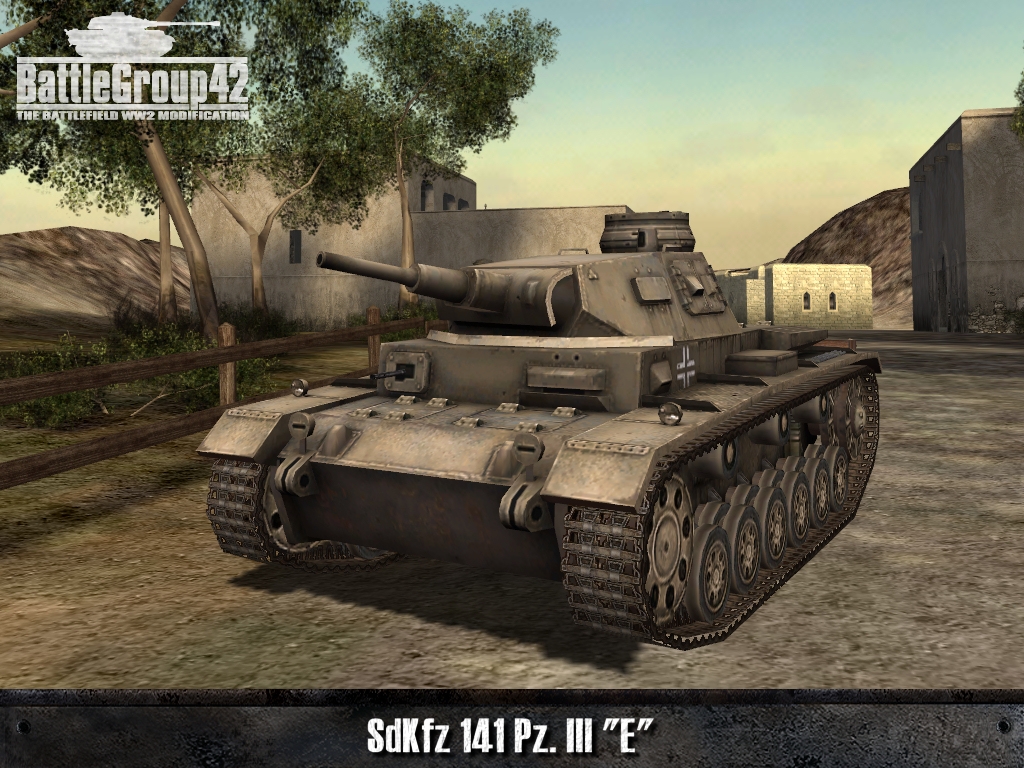 This also applies to the final model of this presentation, the Sd.Kfz. 250. This light and versatile half-tracked vehicle was used by the Wehrmacht as troop carrier mostly, but also as weapon platform, reconnaissance and as command vehicle. It became famous as the command vehicle of the "Desert Fox" and commander of the Deutsches Afrika Korps, Field Marshal Erwin Rommel. In BG42 it replaces or supplements the larger Sd.Kfz. 251 on a variety of maps ranging from 1941 to 1944, mostly in Africa, Italy and some Eastern Front scenarios.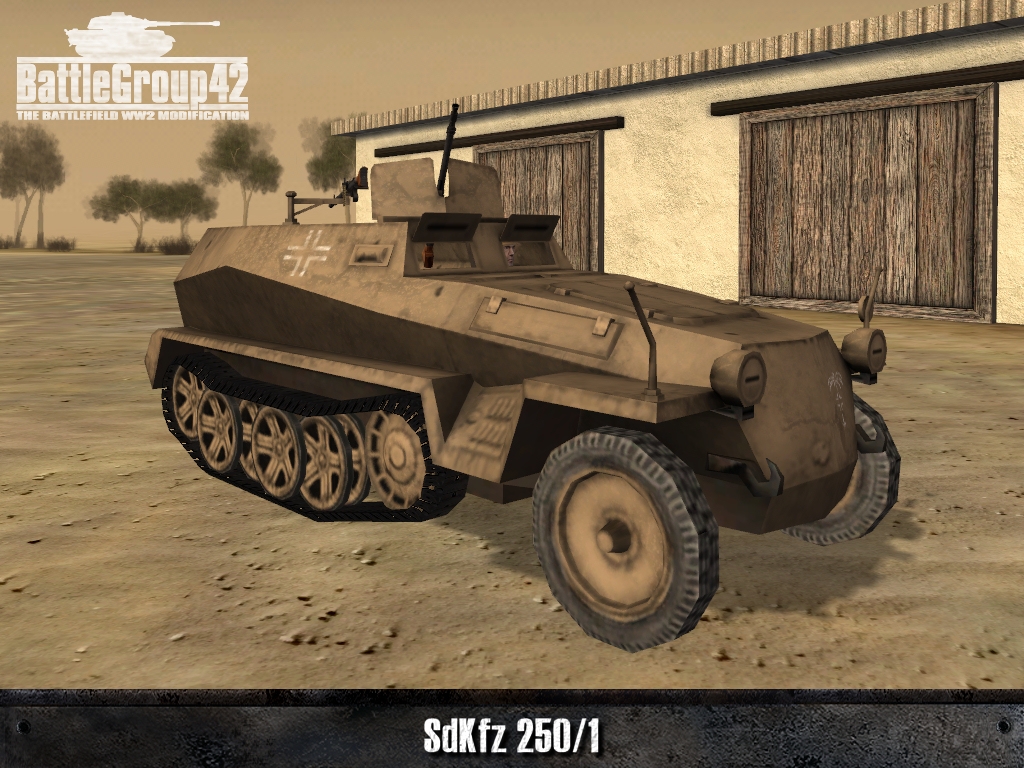 That's it for today's news. And, if you believe it or not, we're not even close to the end of our model presentation. There's still enough content for at least a fourth or even fifth part, so stay tuned for more news soon. Like usual on battlegroup42.de as well as on our Facebook site.