Hello again! It's been some time. I will continue with monthly updates from here on out.
Immediate goals:
Support Naga "sea" unit
Flesh out neutral units
New 1v1 map
5th Naga hero
Introducing the new advanced racial sea units!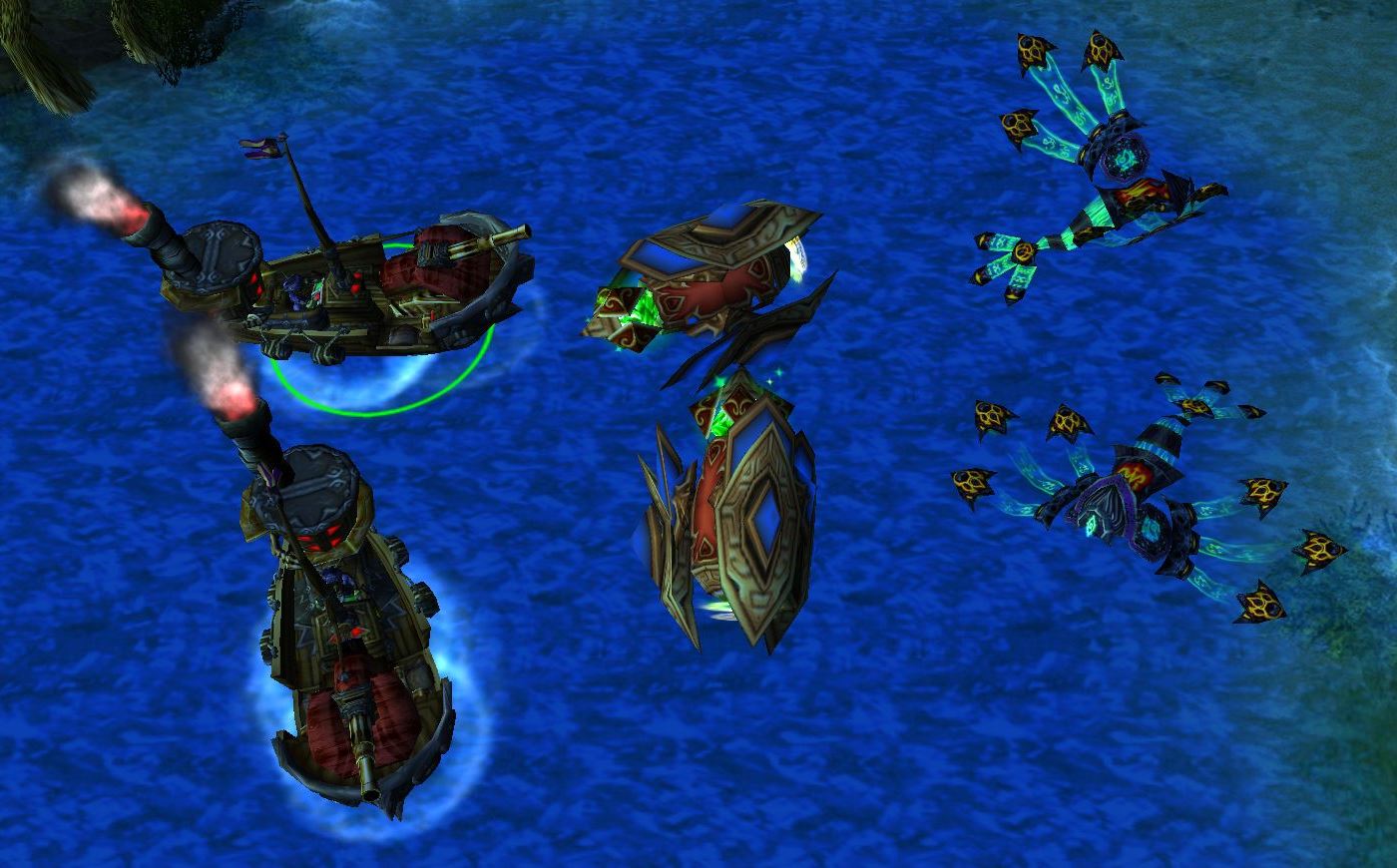 Junker - Orc:
Extreme ranged support unit that has 100% stun on it's standard attack, and may be upgraded to increase fire rate at the cost of health.
Monitor - Human:
This unit gains damage as it attacks much like the Void Ray. It may be upgraded to deploy causing itself and surrounding mechanical units to be invisible.
Averter - Lost:
May drain life from any enemy unit, or transfer life to any friendly unit. May be upgraded to detonate on a target enemy air unit dealing damage based on its current health.