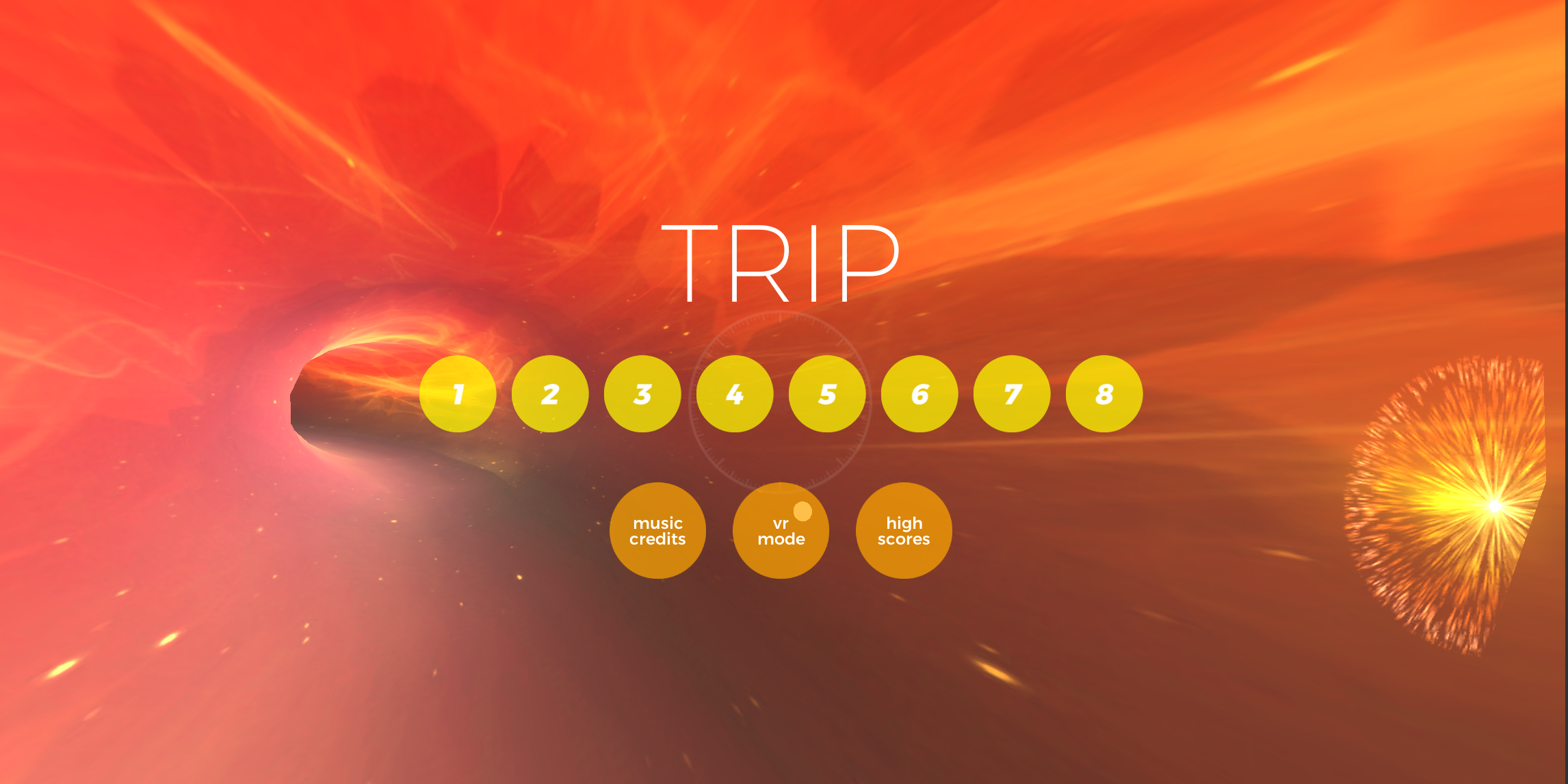 Release Candidate
We are getting close to staging Trip for release and will soon have promo codes to send out to app reviewers. Anyone interested in getting a pre-release download contact us here: info@gravitywave.games.
Website
We also have a website up with more information and the music tracks that will release with the game. You can check that out here: TripTheGame.com

Release Tracks
Betacon
It looks like we will be at Betacon the weekend of the 15th of April. Hope to see some IndieDB folks down there. We will be demoing the game in VR and for tablet.

VR From the Start
We are really excited to launch this title and hopefully will get some good response. The number of VR titles for iOS always seemed a bit lacking to us, and that was the inspiration for this game. Unlike other games that try to add VR after the fact, our game was designed from the ground up to be played with or without a VR controller on inexpensive headsets.
Along the way, however, the tablet experience became really very good and we find ourselves playing it often, even after hours of debugging! We are still gathering feedback, so if anyone wants to get on TestFlight, there is still time. You can reach us here: info@gravitywave.games.