I have decided to go and prepare a little beta version of Sanko Lineage : Open Door, so that whatever may happen to the final version you at the very least get to play Sanko with all of his mechanics and advancements. Many things are missing, many are broken, but Sanko works, walks and rocks even then.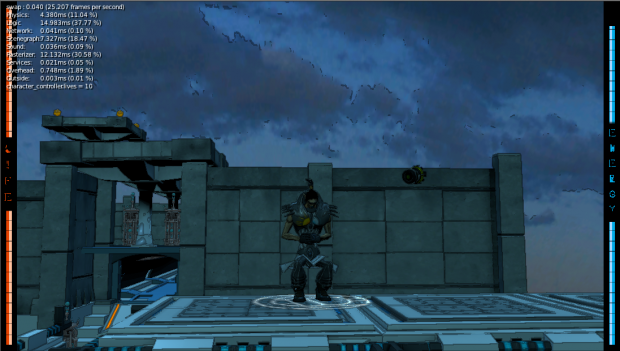 In about a week I will make an official download of the beta version available, there seem to be a number of bugs that are indeed bothering me that I will try to iron out before this version goes live.
In addition to this, I added a download for a font I made specifically for this game. This was my first time making a font and I have to admit, it went incredibly well. Vectors are fun, as well as a horrible pain in the gum when something goes awry.
Indiedb.com
Thanks lads, my term is closing on its end and I still have lots to do. For those of you that have hanged around-round all this time, and for those who are new... Thank you!