It's a time of major progress over at C&C 3: The Forgotten. We're officially ready to move into beta stage, we're making great progress on missions (you'll see some more in our next update, thanks to our new mapper Predatore), and the art team is doing great work as usual while coder extraordinaire CommieDog gets it all in game. It's time for some of you to see the results. If you want to contribute to the mod by playtesting and providing careful, insightful feedback, visit our Beta Application page to explain why we should bring you on board.
Second, our Head Artist Tsumetai has finished up the MCV and Conyard, both of which you can see below. As always, there's more art on our Media page.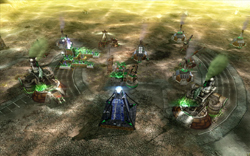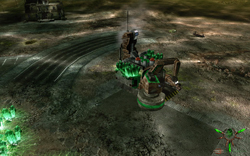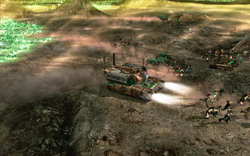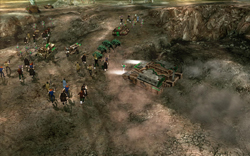 Lastly, Kane Nash has completed another impressive piece of promotional art, depicting an intense battle between the superpowers and The Forgotten.