Greetings all,
We're back again with a progress update and we can practically feel the anticipation in the air - we know you're all waiting to get your hands on the Romulans. Well, they're on their way!
Yes, the next update for Ages of the Federation, dubbed Beneath the Raptor's Wings, is entering the final phase of development. We're in the last stretch now and pushing hard. Included with the update will be the full and complete Romulan faction, along with new minor factions with new abilities, new neutral races, and in some ways most terrifying, new random events for you to test your mettle against. To paraphrase a certain wise entity, don't judge yourselves by the pitiful adversaries you've encountered so far - they're nothing compared to what you're yet to face.
"Tell us about the Romulans, Orion!"
I will never reveal the Empire's secrets, Federation swine!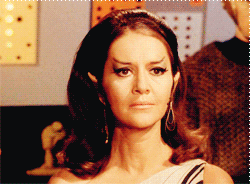 Well, when you put it like that...
The Romulans are an intensely, even aggressively curious people with a militaristic outlook and an insatiable compulsion to conquer the frontier and uncover the secrets of the universe. Because of these traits, they have many things in common with both their Federation and Klingon neighbours, and we wanted to reflect this in-game while still keeping the Romulans as distinct in the mod as they are in the show. The Romulans have been especially challenging as a faction because obviously not much is known about them at this point in Star Trek history. Nevertheless, it's been a lot of fun working on them and we're aiming to do justice to some of our favourite villains in the franchise.
Militarily, the Romulans start off roughly on par with the Federation - they're stronger in some areas, weaker in others. They also possess speed that puts the Klingons to shame, making initial expansion a less time-consuming prospect, which is important. Even moreso than the Federation the Romulans rely on researching upgrades, so those first few planets you subjugate beneath the banner of the Eagle will allow you to build more research facilities and move rapidly up the technology tree. By the late game the Romulan fleet will become a true force to be reckoned with, with special abilities and conventional firepower that will leave your enemies reeling.
Naturally, many of the Romulans' best weapons are unlocked later in the tech tree. By then you'll have access to the Romulans' powerful plasma torpedoes and will have unlocked many of their more powerful types of ships. Naturally each ship will have an array of different special abilities. We're aiming to give the Romulans a very 'raidy' playstyle, hoping players will take advantage of their speed and special abilities as much as possible. Many Romulan abilities will focus on misdirecting or debuffing enemies, just as you'd expect from them. Though their durability in long battles will be somewhat lesser than the Klingons and the Federation, clever use of the Romulans' high-tech special abilities can absolutely see you come out on top of even numerically superior enemy forces.
"That all sounds great, Orion. How about a release date?"
Not yet, but we're getting very close to that point. Stay tuned - the Praetor demands it.
That's all for now. We'll be back very soon with more news. ;)
'Til then, stay classy. Or don't.
- OrionSlaver