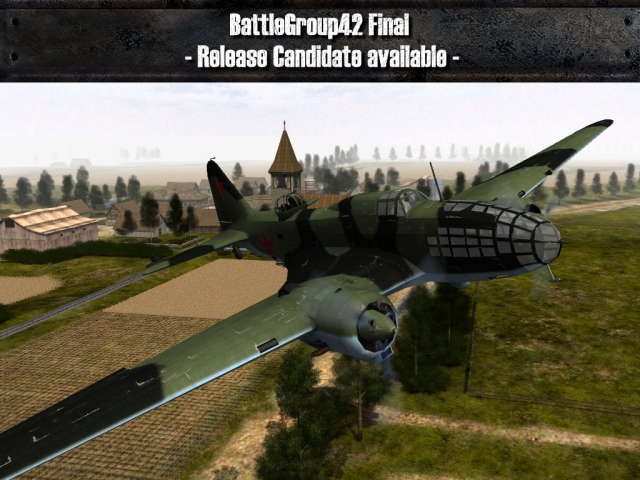 Now for some important information on this release:

The client installer comes in five parts - the installer file (.exe) as well as four (.bin) files.
Make sure to download all five parts into the same folder on your hard disk. If you want to, you can check each file's MD5 and SHA hashes against the hashes provided in the "Downloads" section of our website. A very useful tool to do this is "HashMyFiles" from Nirsoft.

Installing the client is very easy.

For old, disc-based installations of Battlefield 1942 the setup program automatically detects your installation path, so you don't need to change the installation path given by the installer ! Just continue the installation.

For Origin-based installations of Battlefield 1942 you need to manually change the path to match the ROOT folder of your Battlefield 1942 installation.

Example "c:\Program Files\Origin Games\Battlefield 1942"

After the installation is completed you're ready to rock ! If you want to play BattleGroup42 or any other mod online, you need to change some of the Battlefield 1942 program files. The necessary files as well as instructions can be found on the Team Simple website and at --==[aX]==--


Please post all feedback, bug reports, suggestion etc. in our forum !

And now, we want you to have LOTS of fun testing out the Release Candidate !